Prague in October
---
Handling the Weather and What to Wear
This largely depends on if we have an "Indian Summer" or not. The chart just shows averages. In an Indian summer you can still expect 20 degrees C but on average we'd expect 10-15 degrees C during the day dropping to 5-10 at night. So, much like March/April, you won't need cold weather gear but allow for a light sweatshirt/jumper and waterproof jacket.
---
Eating and Drinking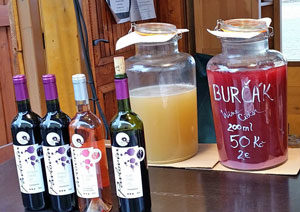 If you are a wine drinker and even if you are not then Prague in October still gives you a chance to try the first wine of the year. The really early wine is known as Burcák (pictured) and some places call it "wine cider". It can be either white or red and can come in many flavours but it should be a little sweet and yeasty as it has not finished fermenting. Expect to pay @CZK50 for a 0.2L glass Read more on the Burcak post.
Restaurants and cafes will be extending the use of any external areas by using space heaters but in general this is the month when outside eating will begin winding down. Still can be warm enough for a Czech Beer. On the menus the soups will be getting thicker and drinks menus will again be showing Mulled Wine and Grog (rum with hot water and lemon). Trdlo will return from it's summer form i.e. cold with ice-cream back to it's original form i.e. served hot just with a hint of cinnamon. Take a look at my Top Czech Food Picks or for the more comprehensive guide, the Czech Food and Restaurant Etiquette page.
---
Holidays
October 28th State Holiday – National Independence Day
October 3rd and 4th Jewish Museum locations closed for Sukot
October 10th Jewish Museum locations closed for Shemini Atzeret
October 11th Jewish Museum locations closed for Simchat Torah
---
Things to Do
The rest of the page covers Things To Do in Prague so as well as the stuff below also take a look at the Culture page for specifically booking tickets for Theatre and Concerts. Also check my Skip the Line Tips and Tricks post which will explain what to expect plus save you some time and money.
---
Things to Do – Living Prague Tours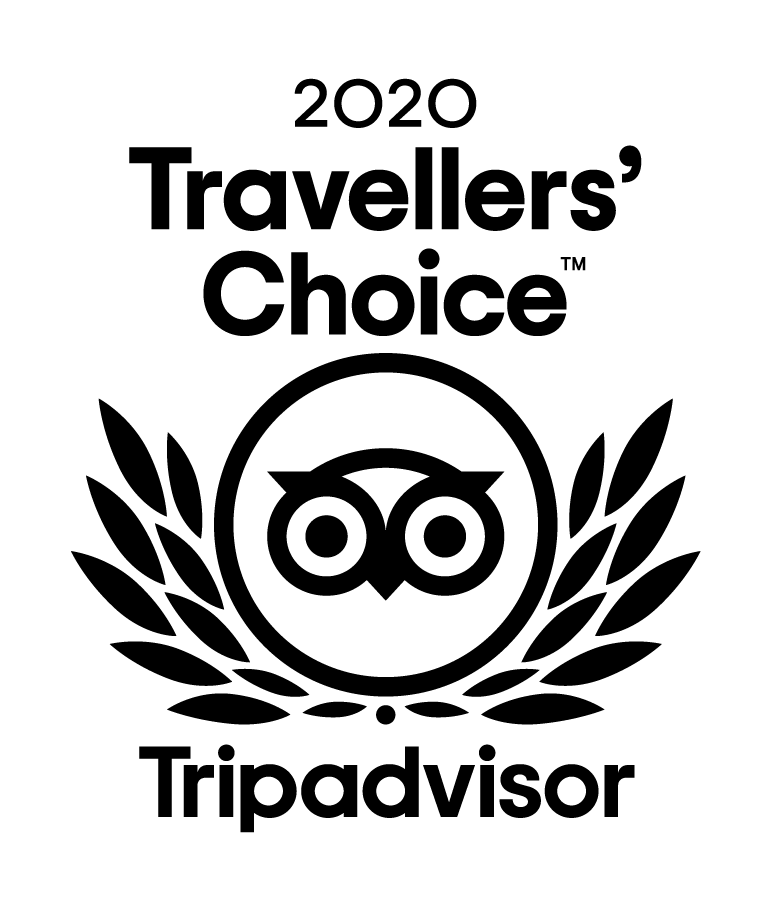 Livingpraguetours is my own offer of City Walking tours. I'm British and I've lived here for 24 years so you can look forward to a wealth of local and historical information delivered in Native English. I limit scheduled tours to groups of six. Private tours are available on request. All the major sites are covered in the various tours including the Old Town, Jewish Quarter, Lesser Town and Prague Castle which include a selection of "then and now" photos. There are speciality tours like World War Two, Prague Architecture, Beer Tasting and a special Christmas Markets and Traditions tour in December. Hundreds of excellent reviews from previous clients.
Check the offer at https://www.livingpraguetours.com.
---
Things to Do – Get Your Guide
GetYourGuide offers a widespread selection of local things to do so it covers regular walking tours, food tours, river cruises, organised folklore/medieval dinners and bike tours. It also covers more activity related stuff like ballooning, skydiving and shooting plus half-day, all-day and overnight trips outside the city. Includes tour detail/operator and client reviews.
Check the offer at GetYourGuide
---
Permanent Exhibition. Karel Zeman Museum. Remember the days before CGI and digital film effects. Well Karel Zeman blazed that path. Great place for adults and kids to see how basic special effects were achieved in the early 20th Century. http://www.muzeumkarlazemana.cz/en
Permanent Exhibition. Jewish Prague. The Jewish Museum is a collection of different sites including Synagogues, a Ceremonial Hall, Cemetery and Gallery. Check the Jewish Museum post for ticket details and discounted entry tips.
Permanent Exhibition. Invisible. It's possibly the strangest 90 minutes you'll ever spend and much of it in total darkness. Welcome to the world of the blind and this is definitely something that will make you reassess your life. http://neviditelna.cz/en/ book online to find a tour in your language.
Whole month. Jazzboat. What about some contemporary jazz and a scenic cruise combined (option to eat as well). Details on the Jazzboat page.
Whole month. October is the last chance for a river cruise on the big boats so check the River Cruise Review.
---
---
Wallenstein Palace has a free-to-enter "Open Day" on October 28th. This happens only twice per year so take advantage to see the things not normally open to the public. October is your last chance to see the gardens before they close for the winter. More on the Wallenstein Garden and Palace page.
Prague International Jazz Festival www.jazzfestivalpraha.com/en/
Laterna magika (modern theatre performances) hosts the Prague Crossroads Festival with Eastern European troupes performing Human Rights related pieces. Program and guide on the Laterna Magika page.
Rudolfinum Gallery will be hosting at least one free to enter exhibition.
Strings of Prague starts in October date TBA. It's much like the Prague Proms earlier in the year in that its a "crossover" i.e a mixture of classical, jazz and contemporary music. Ticketed events at different venues. www.strunypodzimu.cz/en/home-en/
Signal Light Festival Date TBA is spread all over the city from Republic Square, through the Old Town, New Town, Karlin and across to the Lesser Town. There are some day pieces but most of the action is in the evening. Read more on the Signal Light Festival page.
Imagine that you go blind. The guys at the New Town Hall have an exhibition which scarily puts you in that position. www.neviditelna.cz/en/
Pick a Month
Prague in January
Prague in February
Prague in March
Prague in April
Prague in May
Prague in June
Prague in July
Prague in August
Prague in September
Prague in October
Prague in November
Prague in December
---