Living Prague Walking Tours
---
NOTE: I've now moved all of my tour related pages over to the dedicated website at https://www.livingpraguetours.com where you can read about me, my ethos, the range of tours that I offer, the booking process, Reviews and FAQ etc. The tour links below will direct you to that site.
---
My name is Jason. I'm British and have lived in Prague since 1996. I've taught myself the classic and modern history of the city over that time living here and I now share this love of the city with my tour clients. Couples, solo travellers and families have all enjoyed these tours over the years and I've enjoyed showing them around. I have a passion for Prague and I'm told that this comes across in the tours giving them a special feel. So here I invite you to put yourself in my hands for a couple of hours and I'll show you my world. Prague.
---
SIX reasons to take a look
Native English (British) Guide living here since 1996.
Small group tours have a maximum of 6 people.
Easy Pace, no rush, standard tours are maximum 2.5 hours.
Loaded with Top Attractions, fun and interesting history, "then and now" photos.
Trip Advisor Certificate of Excellence
Explore the Old Town, Jewish Quarter, New Town, Lesser Town and Castle areas, Get Off the Beaten Path, courtyards, alleyways and passages.
---
PRIVATE TOURS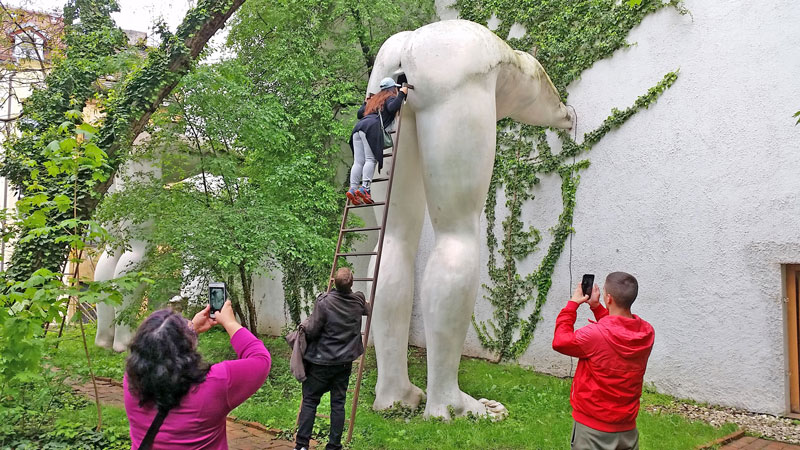 The ultimate in flexibility. Whether you are more than 6 or just want a tour to yourselves. We agree an itinerary in advance, take breaks as necessary and generally have a relaxing time. Popular with couples who appreciate the easygoing nature of the tour and families that need the flexibility to cater to both the old and the young. You've got me all to yourselves and many a story has been shared over a cup of coffee. The duration is largely up to you but I will suggest options based on my experiences of walking in the city.
Private Tours, What to Expect
---
OLD TOWN AND JEWISH QUARTER HIDDEN SECRETS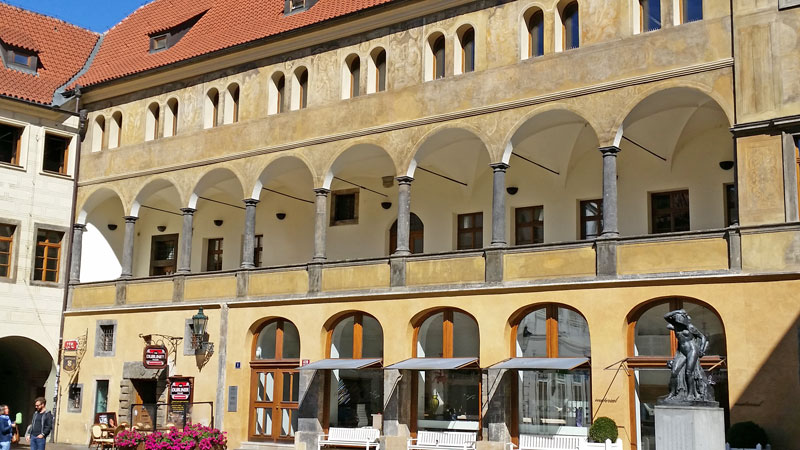 My FLAGSHIP TOUR, most booked, most reviewed and by the end of this tour you'll understand why I call it Hidden Secrets. As we are away from the crowds most of the time, I can get you in and out of places that bigger groups can't go. No rush, easy pace with lots of time to ask your questions. Fun in places, serious in others and perfect for both first-timers to the city and people that have been a few times and want to see the city in a different light. Lots of popular attractions and off the beaten path experiences. If you've never done a guided tour before then this is for you.
Full Tour Detail, Calendar and Prices
---
PRAGUE CITY WALKING TOUR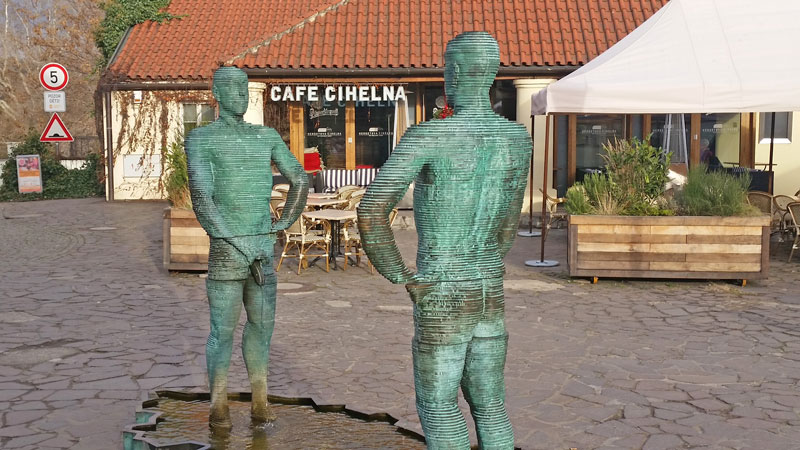 The most often asked question at the end of the Old Town and Jewish Quarter Tour is often "do you do other tours?". So the Prague City Walking Tour evolved to take in a different part of the Old Town and then expand your knowledge of the city by exploring parts of the New Town, Lesser Town and the public areas of Prague Castle. Along the way you'll enjoy not only the history and the stories of Prague but also one of its famous sons, sculptor David Cerny. It's a quick look around the city to give you an idea of where you want to go back and spend more time.
Full Tour Detail, Calendar and Prices
---
CZECH FOOD AND BEER TASTING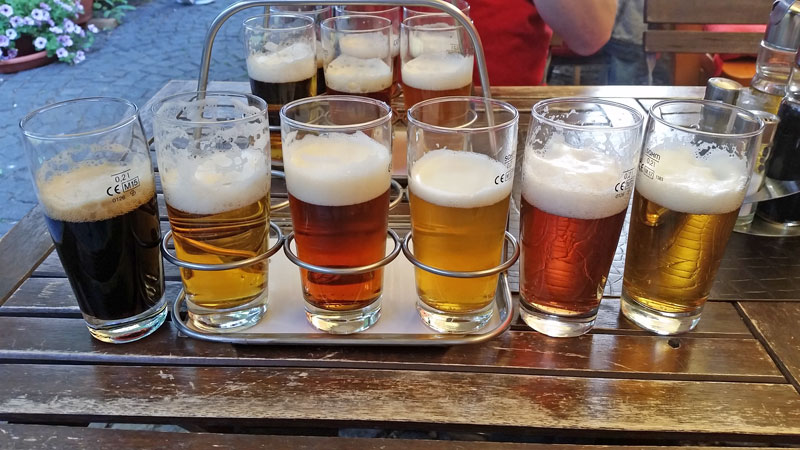 A shortened version of the Old Town and Jewish Quarter tour including a couple of pubs, SEVEN local beers (that's one big one during the walk and 6 little ones you can try whilst enjoying your classic Czech meal). You never know where the conversation will go during our stops. Communism, World War Two, Politics, Literature, Czech traditions, all kinds of advice and many other topics come up. This tour is all about learning something of the city and having interesting conversations about Prague and the Czech Republic. An entertaining walk with a light meal and a few beers along the way but as we only visit 2 pubs this is NOT a pub crawl.
Full Tour Detail, Calendar and Prices
---
PRAGUE WORLD WAR TWO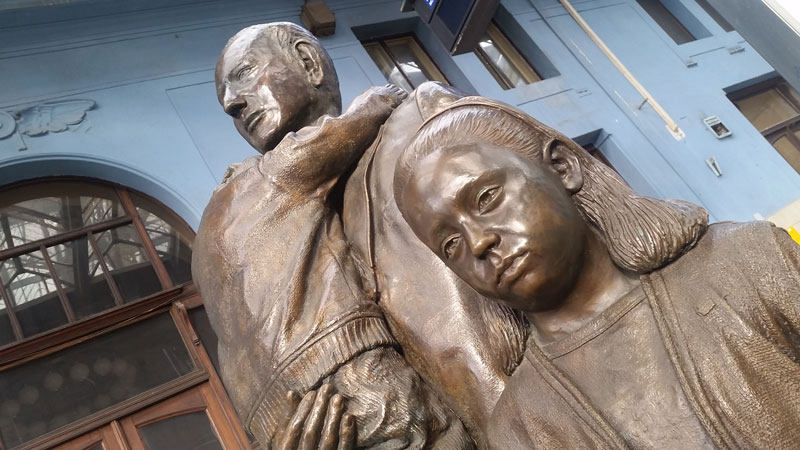 Prague suffered no sustained heavy bombing in World War Two. There were no large ground battles in this part of Czech so this tour concentrates on the characters that defined the war as it affected the city. You'll be taken on a chronological journey through history including how and why the Sudetenland was formed. How that resulted in the Munich Agreement, the capitulation of the country and the occupation. Learn about the effect on the Jewish population, learn about characters both good and bad, see pictures of how it used to be, understand the meanings of the various memorial plaques. A very personal view of WW2.
Full Tour Detail, Calendar and Prices
---
PRAGUE ARCHITECTURE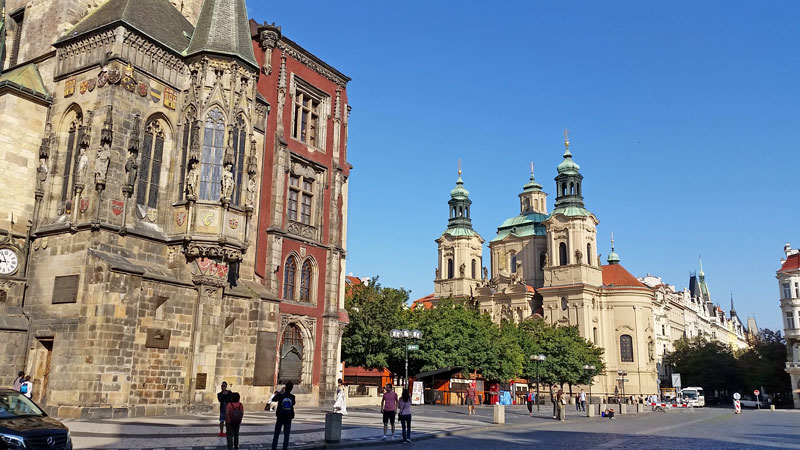 For people who enjoy the history of the city but who really want to get into why the city looks like it does, who designed it and what their influences were then this is a 2 hour tour which does a deep dive into some fabulous buildings and some of the most influential architects of the periods. By the end of this tour you'll already be able to recognise signature design features of some of these architects.
Full Tour Detail, Calendar and Prices
---
PRAGUE CHRISTMAS MARKETS and Traditions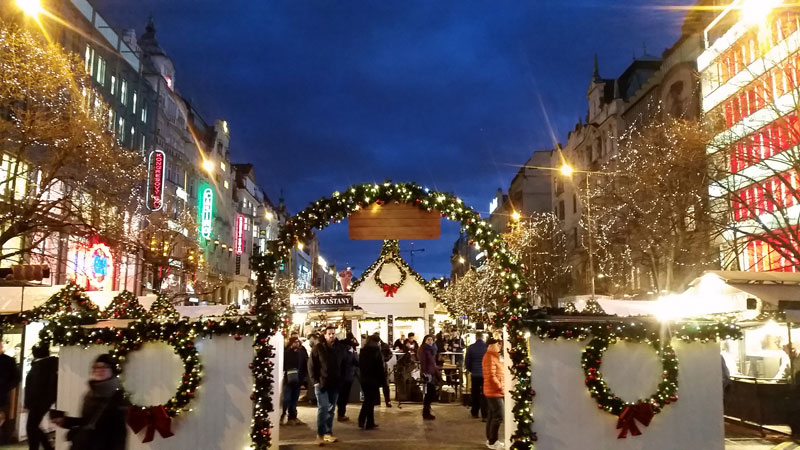 Learn all about a Czech Christmas, our local traditions and how we celebrate the season from making our own Christmas sweets to a fish in the bath. We'll combine this with touring 3 of the most central Christmas Markets at Wenceslas Square, Republic Square and Old Town Square. On the way we'll see some local art and culture plus food and drink from regular market stalls is included in the tour price. There's also a tour-only option (no food/drink).
Full Tour Detail, Calendar and Prices
---