Recommended Airport Transfer Service
---
Get your break off to a good start. You've arrived at the airport or train station and are now facing possibly the most nervous part of your trip i.e. how to get to your hotel. You may have read some real horror stories about taxis in Prague and believe me they are true. So I urge you to use a decent transfer company and CLICK HERE TO BOOK A PRAGUE STATION or AIRPORT TRANSFER. But if you are looking for inter-city travel then they have options for that as well.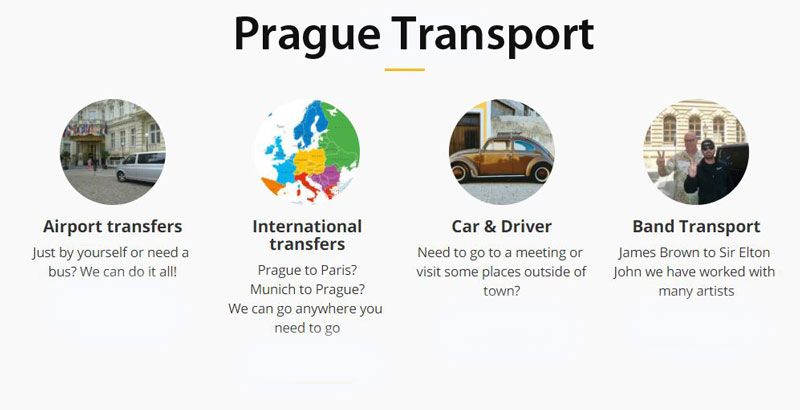 ---
EIGHT reasons Why I Recommend Prague Transport:
They've been in service since 2001 so that's 20 years worth of good reputation
I've known Chris, the owner for 20 years.
I completely trust their service and I've used it myself in the past.
Airport to centre should be @CZK700 so cheaper than a regular taxi and no hidden extras like "extra luggage" or "waiting time" etc
Payment options either by card before travelling or by cash on the day of transfer.
Their drivers speak English.
It's a family-run company just like mine and very customer-centric.
Chris has also done a lot of transfer work for bands. You'll see the gallery on the website is littered with photos and passes for events from very well known artists. It's a professional but also a friendly and personal service.
So once you know your flight and accommodation details just click below, fill in the short form and get a quote for your trip. Or you could take the bus…………
---