Prague Food Tours
---
In this post I'm looking at Prague food tour options where the emphasis is on the food, it's history, how it fits into the culture and how it's constructed. Great conversation is fine but you're paying for a food tour. Since 2014 Prague has become one of the best food tourism destinations in Europe.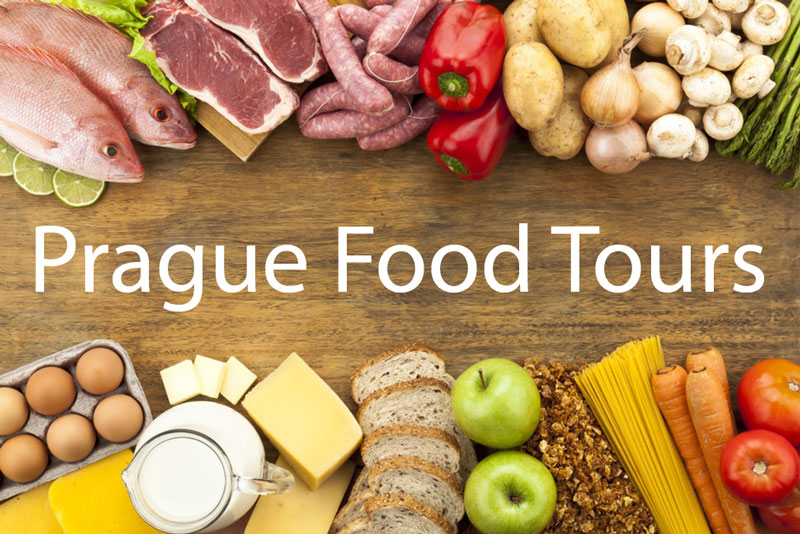 The current leaders in this market are Taste of Prague and Eating Prague Tours (now under the brand EatingEurope) but there are several different options on the market, some established, others more recent. WARNING: Make sure you inform them about any allergies or intolerances way ahead of time. Expect a food tour to be between 3 and 5 hours over multiple venues or less in a single venue.
---
Tour Tips: Here are a few Food Tour options that have been around and established themselves as high quality food activities in Prague.
---
Fun and Food
This Prague food tour concentrates on 5 venues that they describe as "famous". I would not go that far. Likewise the "secret garden unknown to locals" is also well known by locals. But on to the food. It's a 4 hour tour mostly in the New Town and it does include historic places and you can have a beer in each of them if you want although I would not mix beer with dessert. I like the group size maximum is 10.
Check Tour Details and Availability
---
Eating Europe
At the time of writing this is a 4 hour food tour run by Eating Europe. It is a trip mostly in the New Town but beginning on the riverside in the Old Town combining 16 tastings and beverages (alcoholic and non-alcoholic) over 6 stops. This is usually limited to 12 people.
Check Tour Details and Availability
---
Karlin To Zizkov
Several food tour companies have begun from having a passion about the product. That's definitely the case here as you are taken on a 3 hour Prague food tour from the Karlin area to the Zizkov area for 10 tastings. Starters, main courses and desserts. Vegetarian options available. It's fun.
Check Tour Details and Availability
---
Vladimir and Ursa
The longest Prague food tour I know at 5 hours with your hosts Vladimir and Ursa. It's a real cultural experience as you tour a selection of restaurants, pubs and shops. I like the fact that they explain why certain meals are so popular and any peculiar history associated with the places you visit. Currently this is my favourite of all the Prague food tours based on its mix of food and culture.
Check Tour Details and Availability
---
Some Random Things to See and Do in Prague