A Choice of Prague Restaurants
---
I like eating in restaurants so if you're coming to Prague and want to eat out I've made it as easy as possible to pick a good spot. I'm not going to do a whole load of listings. Instead here's a selection of about 30 restaurants that I've been to and enjoyed so if you're happy to take my word for it simply choose from the cuisines below, read about the restaurant and reserve a table if you want. I describe the place, where it is, give you an idea of the feel, a taste of the menu, any specialities and of course my own personal favourites.
---
Top Prague Restaurants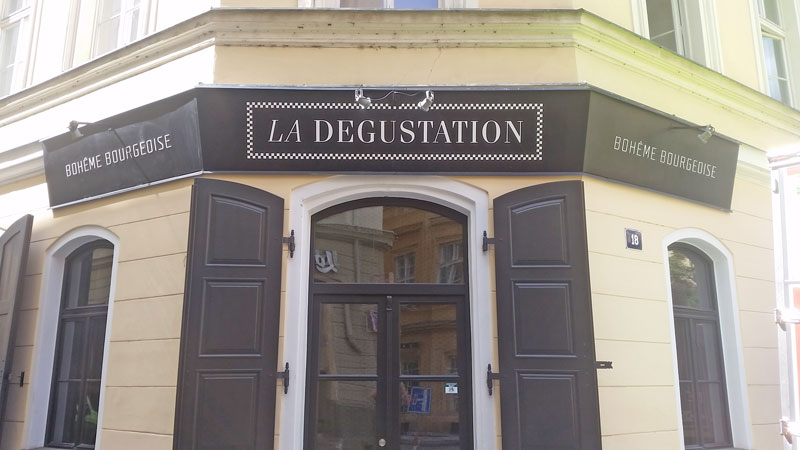 Some of the best Prague restaurants including Field, La Degustation La Boheme, Terasa U Zlate Studne and La Rotonde with access to many other award winning restaurants and specialities. These particular places have been here for years and are well established but I'll also be including some of the newer entries and I'll highlight if a restaurant in another section also qualifies for a "top 10" rating.
Details on the Top Restaurants page.
---
Czech Restaurants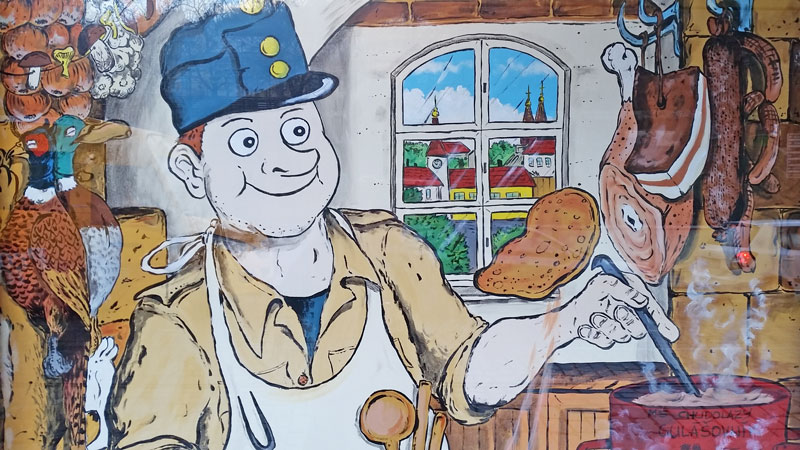 You're in Prague so I've selected restaurants which not only make good food but are also historic, artistic and just the right place for a special meal. Art Nouveau Czech restaurant, the modern Deminka (located in a former palace), cavern-style U modre Ruze and game restaurant U Modre Kachnicky. Just because a restaurant is in Prague doesn't make it Czech and I've selected venues for fine dining and excellent value lunches.
Details on the Czech Restaurants page.
---
Italian Restaurants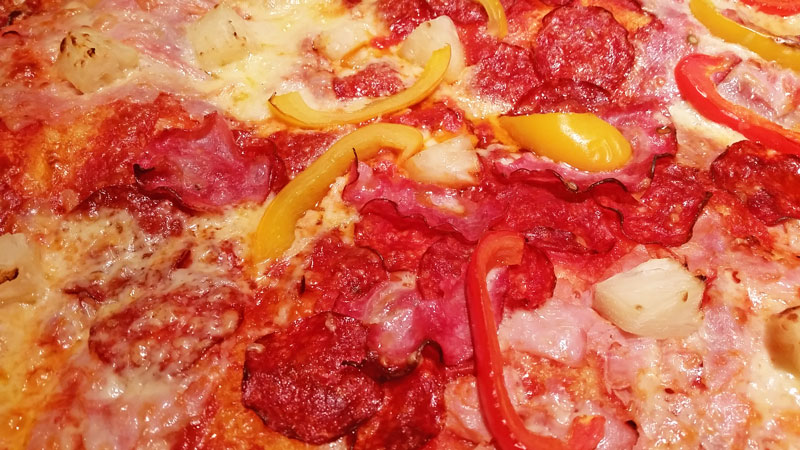 A very small list of recommended Italian restaurants, NO PIZZA here and you better know your Pasta from your Secondi. This is top cuisine and could easily appear in the Top Prague Restaurants section. Includes La Finestra, Aromi, Cotto Crudo and Taverna di Bacco. Any of these will offer a gorgeous lunch but I mostly recommend for a leisurely evening affair. La Finestra and Vino di Vino are central. Aromi is a little way out of the centre in Vinohrady. All will require a reservation.
Details on the Italian Restaurants page.
---
French Restaurants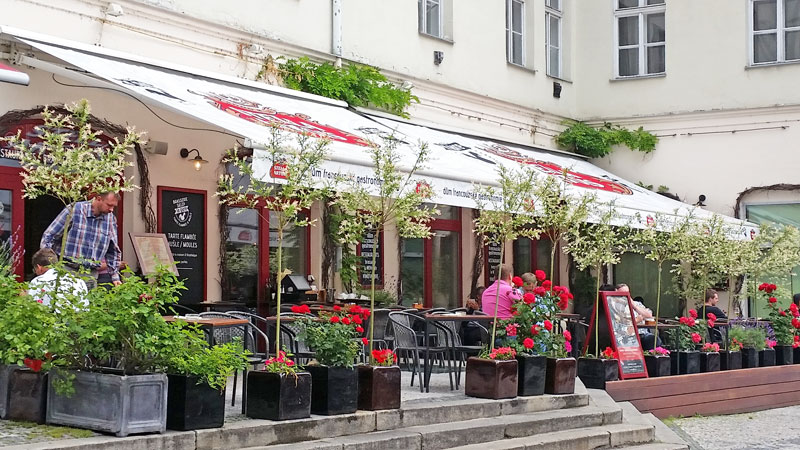 The peak of gastronomy is Czech food cooked in a French style so here you'll find places that serve their food typically French including the historic U Maliru (frequented by Emperor Rudolph II no less), Art Nouveau (with a French tint) ate the Municipal House Restaurant (formerly Francouzska) and Sarah Bernhardt amongst others.
Details on the French Restaurants page.
---
Thai Restaurants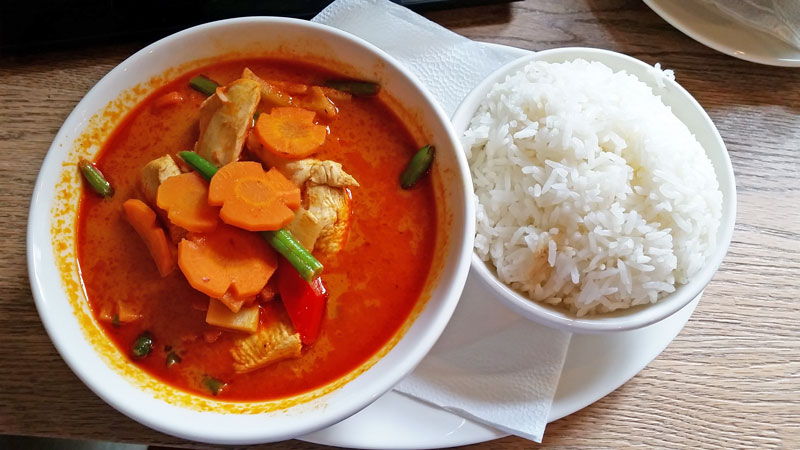 Starting with Lemon Leaf and Modry Zub, my own two favourite Thai restaurants in the city. Great food, great service, central locations. If you want a quick lunch then I recommend the Jindrisska branch of Modry Zub. If you are looking more for an evening then the Spalena branch of Modry Zub or Lemon Leaf or in the Lesser Town look for Noi. Beware, these are hot.
Details on the Thai Restaurants page.
---
Steak and Burger Restaurants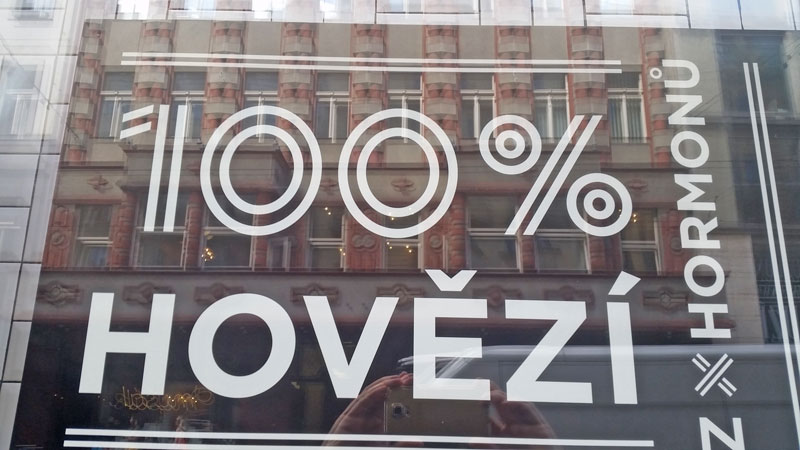 A short list of Prague restaurants specialising in grilled food such as Jama, La Casa Argentina and Kobe and all offering their own style of Steaks and Burgers in very different surroundings. Some you'll eat and go on elsewhere, others you'll stay the whole evening. The best steaks with the most delicious sauces and sides in central and off the beaten path locations. Experience suggests that the best burgers in the city are made with steak mince so you'll often find great burgers at the same loctions.
Details on the Steak and Burger Restaurants page.
---
Sushi/Japanese Restaurants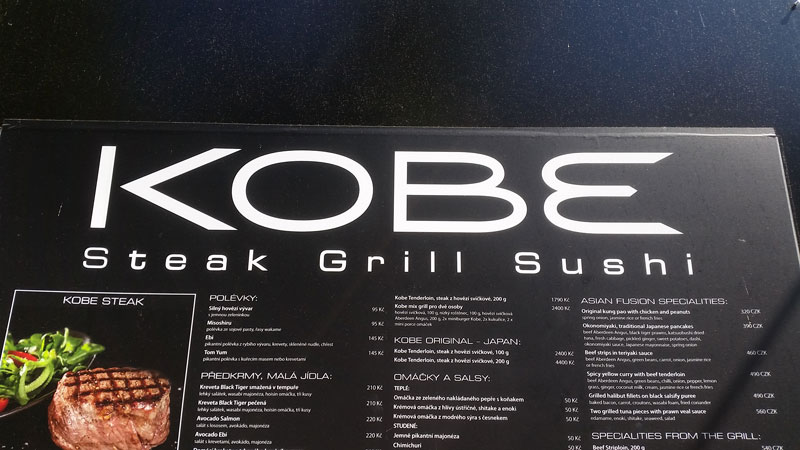 Whether it be a sushi lunch or an evening watching chefs prepare Teppanyaki in front of you, Japanese/Sushi in Prague has come a long way. These are efficient stylish locations with great tasting food. Currently included is the Planet Sushi for those visiting the Andel area and Running Sushi options around town.
Details on the Japanese Restaurants page.
---
Mediterranean Restaurants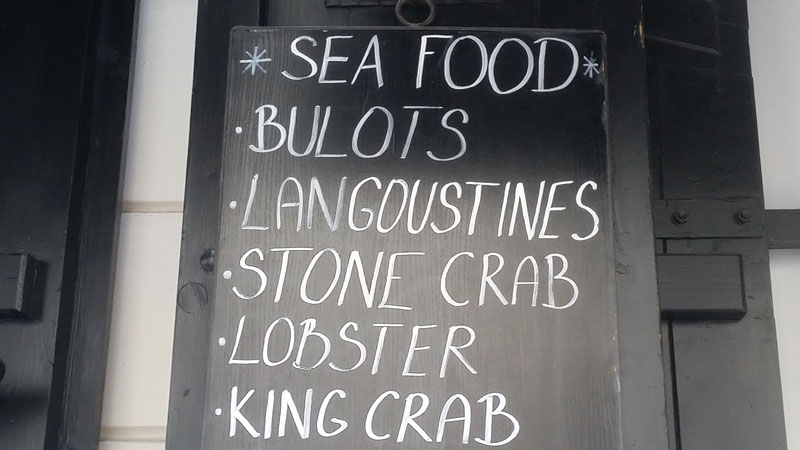 Many restaurants like to be labelled as "Mediterranean" but the truth is most serve only a few meals of that style. These restaurants in Prague have been recommended because they create a Mediterranean experience from the aperitif to the coffee. Zdeneks Oyster Bar and Blue Fjord head this choice.
Details on the Mediterranean Restaurants page.
---
Indian Restaurants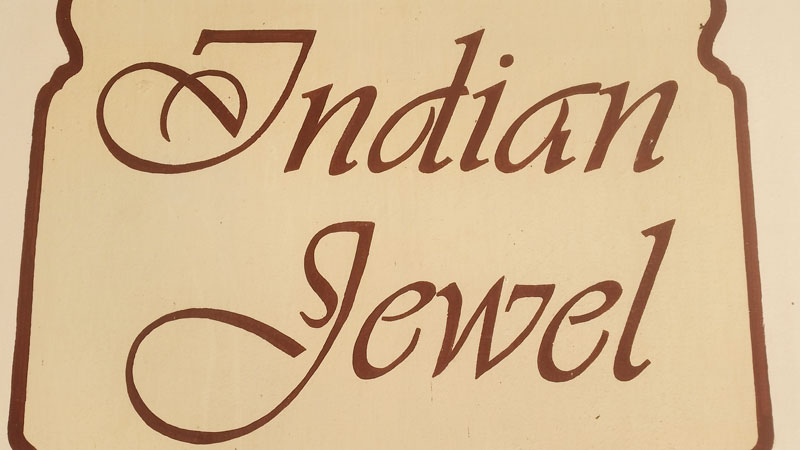 Yes, I'm British and I've grown up with curry from different regions of India, Pakistan and Bangladesh so I've made a short list of recommendations.
Details on the Indian Restaurants page.
---
Scenic Restaurants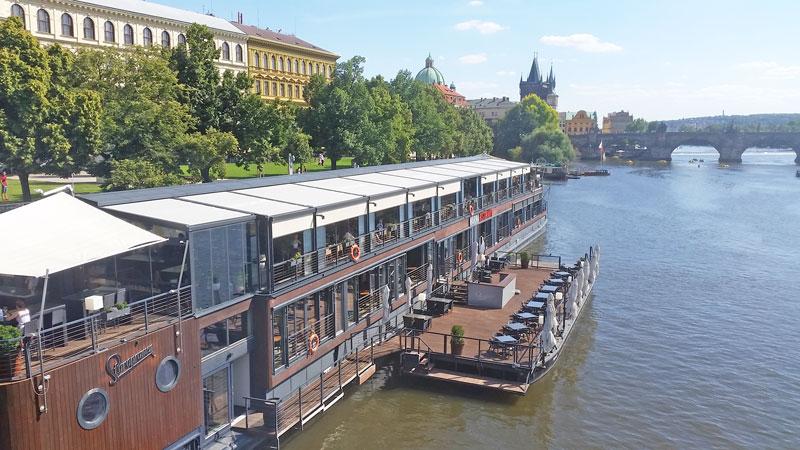 Some of these restaurants in Prague will appear in different sections because of the food that they serve but primarily they all have great views either of the river, the Charles Bridge or any number of city rooftop views. Generally they all have external seating options. Perfect settings for a special occasion either day or night with stunning city views.
Details on the Scenic Restaurants page.
---
Tour Tips: Here are a few Food Tour options that have been around and established themselves as high quality food activities in Prague.