Why Do Prague Private Tours With Me?
---
NOTE: I've now moved all of my tour related pages over to the dedicated website at https://www.livingpraguetours.com where you can read about me, my ethos, the range of tours that I offer, the booking process, Reviews and FAQ etc. Any link below will direct you to that site.
---
I've lived here since 1996 and I specialise in small group walking tours of Prague but often for various reasons i.e. privacy, family group, walking speed, route requirement or rest break requirement etc my clients wish to engage me privately for a tailored tour. I am English and people appreciate being able to ask questions and have them answered in Native English. Once you've booked a Prague private tour the content of that tour is up to you and you can book privately in the following ways:
Any 2.5 Hour scheduled tour at http://www.livingpraguetours.com can be made private. You can find which tours are scheduled on that site or browse it to see various tour content that you might like to include.
A private tour longer than 2.5 hours is priced according to the required time and number of people. What I would do is quote a figure for up to four people and a fixed price for each additional person.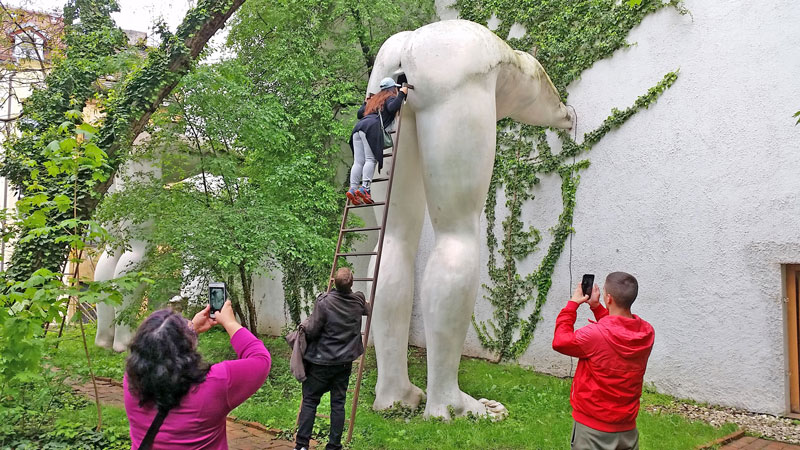 ---
Popular Private Tour Options
The most popular 2.5 hour Prague Private tour option is to have an exclusive Old Town and Jewish Quarter tour so that is a regular tour that you can read about on the Old Town and Jewish Quarter tour page.
Another 2.5 hour option is an exclusive Prague City Walking tour which takes in part of the Old Town, the New Town, the Lesser Town and the public areas of Prague Castle. You can read more on the Prague City Walking tour page.
A 4 hour option could be the Old Town and Jewish Quarter tour with the Prague Castle as an extension. Or we could do WW2 followed by a shortened version of the Old Town and Jewish Quarter.
A 6 hour option is to take the Old Town and Jewish Quarter tour above and combine it with the Prague City Walking Tour so that's the Old Town, Jewish Quarter, New Town, Lesser Town and Castle all covered on one tour. This can include a proper meal or breaks as required etc.
Basically just go to https://www.livingpraguetours.com to get a view of the tour content that I offer or CONTACT ME to work out some details and agree an itinerary. I'll give you a no obligation quote. I'll also reserve a required date/time slot while you come to a decision. This is not a route march. I'll assess the pace and give you options to make sure you see a variety of interesting sites and we take breaks as required.
---
---