Prague Thai Restaurants
---
Prague Thai Restaurants – Lemon Leaf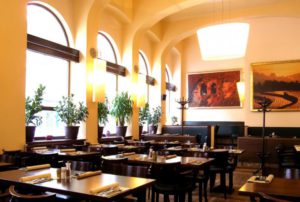 I'm just as happy to come here on my own for lunch as with my wife for an evening meal. They have a fixed lunch menu as well as a large a la carte choice plus a seasonal menu and a weekend degustation menu. Basically you are spoilt for choice. The meals are generally spicy with some more spicy than others so the menu will indicate the strength. I'm used to fairly hot food but here I prefer to stick with 1-chilli meals. People might initially find it strange that the rice comes in a foil-lined box rather than on the plate but in my experience it makes it more authentic as you can hold the box like a rice cup and eat the rice and the food separately if you want.
Read more and/or make a reservation at Lemon Leaf.
---
Modry Zub (Spalena)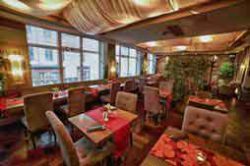 Thai restaurant Modry Zub (Blue Tooth) made its name firstly as a noodle house so if noodles are your thing then come here as you'll find a great choice of Japanese, glass and rice noodles and generally with the choice of chicken, beef and pork but also some seafood dishes like prawn, shrimp and mussels. Note that there is a fairly large salad choice and the normal spice level is HOT but, they'll tone it down if you want, just ask. There's a fixed lunch menu but I prefer visiting in the evening when the dark furnishing an low lighting give it a nice feeling. Thai and Laotian chefs with top class international experience so expect a great meal. Note that this is the location in Spalena which I prefer for dinner (reservation required at peak times). I prefer the Jindrisska branch for lunch.
Read more and/or make a reservation at Modry Zub.
---
Noi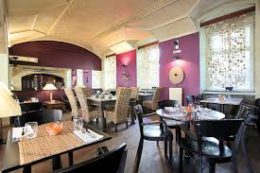 Don't get this mixed up with what they call "Asian" food. This is 100% HOT Thai with gorgeous salads available and if fried glass noodles and shrimps gets you going then this is the place for you. Some may find Thai soups like Tom Yam are too spicy so they have other soups that are just as tasty but, without the heat. First timers should at least try the mixed starter. Like most restaurants in the city they do a quick business lunch menu Monday to Friday.
Read more and/or make a reservation at Noi.
---
Back to All Restaurant Categories
---