Prague Indian Restaurants
---
Indian Jewel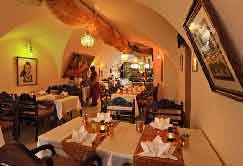 Winner of the local newspaper "Prague Post" 2012 Best Asian Restaurant award. It's an Indian restaurant so you'll already know about 70% of the menu. Here the difference in the main courses is the degree of spice. Generally a masala is quite mild but here they have "pepper masala" options with a kick. Nice starter menu including a shrimp salad and soup which is not popular in a British style Indian. Nice selection of Tandoor specialities, mostly skewered kebabs, but there's also a fish fillet option and prawns. For vegetarians there's a defined list of meals but also look in the "side dish" section to expand your choice.
Read more and/or make a reservation at Indian Jewel.
---
Golden Tikka (Katerinska)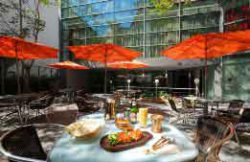 This is what I call "no frills" nice Indian food. They strongly target the lunch crowd with lots of options. You could come here and just eat starters if you want. The regular selection of Poppadoms, Pakoras and Bahjis to start. The main course could be any number of lamb/chicken options like Tikka masala, rohgan josh, pasanda etc etc. They do a nice choice of Biryani and there are Indian soups as well. If you fancy a selection but don't have the appetite then go for the platter for two. A couple of fish options but I'm recommending people come here for meals that they would recognise from home. Vegetarians should note the good choices here and I'd point you in the direction of the vegetable Jalfrezi. On a nice day, reserve a spot on the outside terrace.
Read more and/or make a reservation at Golden Tikka (Katerinska).
---
Back to All Restaurant Categories
---