Prague Italian Restaurants
---
La Finestra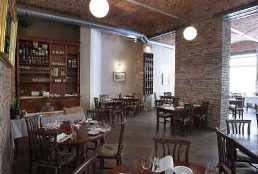 This is one of the top Italian restaurants in Prague so expect to be paying top prices. The menu is actually one of the smallest in the city and as they split the main course into the two smaller courses you'll find that there's a choice of less than 10 dishes. This is not a bad thing as it speeds up the ordering and allows time for each meal to be crafted for maximum taste and visual effect. You won't find pizza on the menu which I think is always a good sign. Instead they concentrate on the three core options of meat, seafood and pasta.
Read more and/or make a reservation at La Finestra.
---
Taverna Di Bacco (Formerly Vino Di Vino)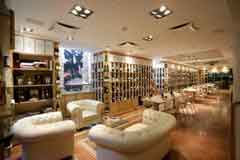 The A La Carte menu follows the Italian format of a starter and/or soup followed by the first course of pasta/risotto and a second course divided into meat and fish dishes plus of course, dessert. There's a mix of dishes that would be instantly recognisable to anybody who has the most rudimentary knowledge of Italian cuisine like anchovies, tagliatelle, ravioli and prosciutto etc mixed in with a hint of Czech in the form of beef slices, lamb chops and suckling pig etc but prepared in an authentic Italian style. Something for everyone here but don't expect a "family" restaurant. This is a slick business.
Read more and/or make a reservation at Taverna Di Bacco.
---
Aromi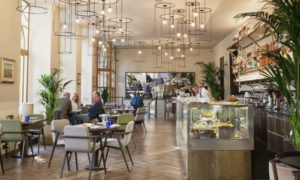 Aromi is the older sister restaurant of La Finestra and follows the same format of Antipasti, Zuppa, La Paste, Secondi and Dessert (although you're not expected to try everything). Beautifully prepared dishes, every one of them a speciality and the presentation is amazing. Some very interesting combinations of tastes going on here. It's primarily built its reputation on being a seafood restaurant but that is not really reflected in the permanent menu. You are much more likely to find seafood in the daily specials. Both seafood and meat dishes are available from each of the main course options.
Read more and/or make a reservation at Aromi.
---
CottoCrudo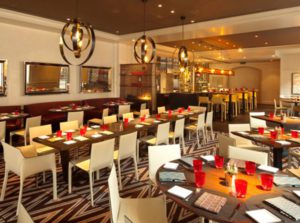 You are spoilt for choice here. Unlike some of the other top Italian restaurants in Prague they have put a lot of thought into providing an extensive menu that you can divide into the classic 5 course meal or dip in and choose a speciality or two as a light option. It has the best cold starters in the city including a large selection of cheese, prosciutto and seafood which leads you into the main course. A generous selection of meat, fish, seafood and pasta dishes includes scallops, lobster, octopus, steaks, pork chops and rabbit. Really something for everyone or just take a starter and one of their beautiful desserts.
Read more and/or make a reservation at CottoCrudo.
---
Back to All Restaurant Categories
---