Prague French Restaurants
---
Prague French Restaurants – Francouzska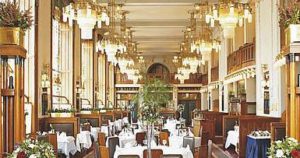 If you want the best selection of French style food then come here for the Sunday Brunch as it's usually a collection of French regional cuisine. It's only on the first Sunday in the month. There is a Chefs degustation menu which is very nice but, doesn't really cry out that it's French. This is one of the Prague French restaurants where you'd be better off choosing a nice starter and main course from the a la carte menu like the fried scallops or the "Coq au Vin" etc. They also do nice sauces so basically you get a meal like the cod but with Bouillabaise sauce or beef tenderloin with a black truffle sauce. Grilled duck Fois Gras is a speciality.
Read more and/or make a reservation at Francouzska.
---
French Restaurants – U Maliru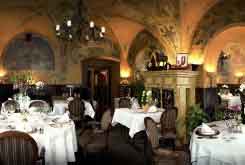 You'll find the menu has a lot of French elements but it's really a place for eating Czech dishes with French preparation and presentation. The starter has the more recognisable elements like Foie Gras and snails etc and the duck leg from the main course has a very French feel. The degustation (complete with amuse-bouche) is good value but is completely independent of the a la carte menu i.e. different to the usual style of taking the chefs favourites out of the menu and combining them. And don't miss the chance to take a MOET CHANDON MAGNUM, ESPRIT DE SIECLE with your meal (if you happen to have a spare 45,000 pounds, not kidding) from the private cellar. Otherwise you'll have to make do with the regular Czech and French wine.
Read more and/or make a reservation at U Maliru.
---
French Restaurants – Sarah Bernhardt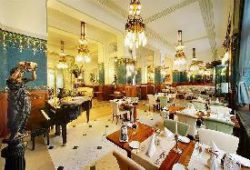 Art Nouveau all the way, Sarah Bernhardt is a dinner destination for those who appreciate fine decor, fine dining and fine wines. Sarah Bernhardt is the restaurant of the classic five star Hotel Pariz (Paris) in Prague. Different menus of degustation (tasting menu of at least 5 courses), Czech, French and International options. The ambiance suits anybody happy to make a special night of it, dress for the occasion and just enjoy the experience. Not only some of the best food but also renowned for its efficient and unobtrusive service.
Read more and/or make a reservation at Sarah Bernhardt
---
Back to All Restaurant Categories
---