Bric a Brac – Czech Memorabilia
---
Imagine that you could transport yourself back in time to various decades of the 20th Century and see what sort of things you would find in regular Czech apartments. In Prague that's pretty simple. You just go to a shop called Bric a Brac.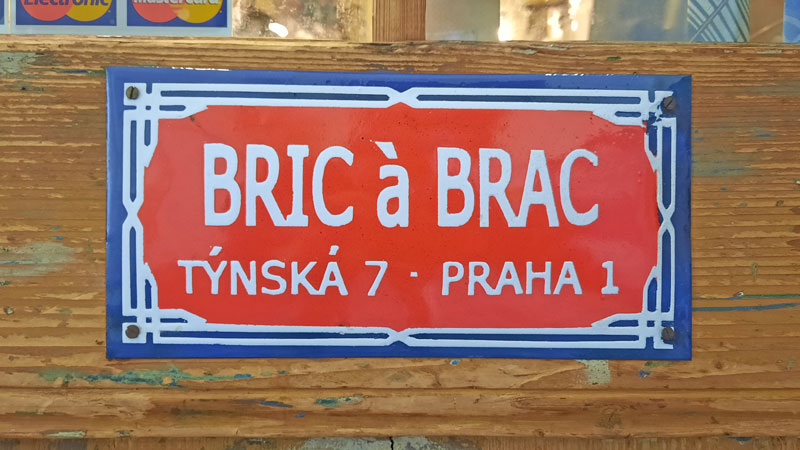 The term "Bric-a-Brac" largely translates as "random objects of little value". Our Bric a Brac is actually two different shops. The main one is at Tynska 7 just under the archway less than 100 metres from the Old Town Square and it deals with all the little bits and pieces that people tend to collect. The second shop is in the adjacent courtyard and contains the bigger stuff like large pictures, furniture and bikes. If the guy is at Tynska 7 on his own then he generally locks that place and he'll take you round to the other shop hence why sometimes you see the "back in 5 minutes" sign on the door.
---
Is Bric a Brac an Antiques Shop?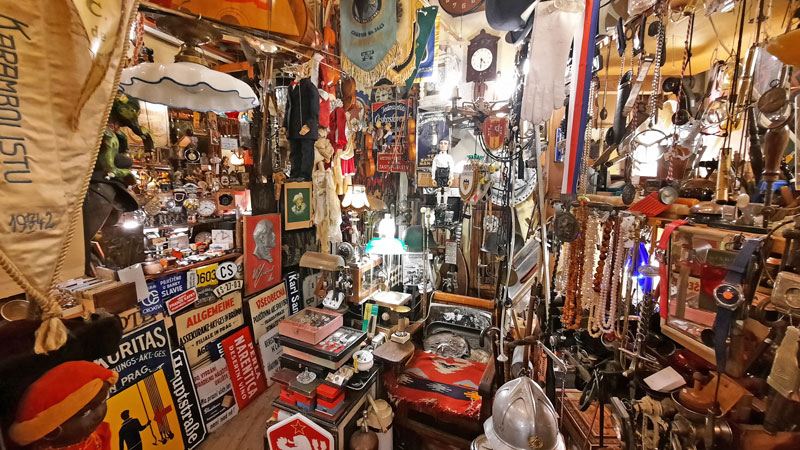 I'm often asked if this is an antique shop and in general I always say yes because although its not known for high-end works that's how you deal with the owner i.e. he is selling things that you won't find in the shops anymore. You offer a price on something based on what you think it's worth to you and there may be some bargaining one way or the other. TIP: if you are haggling for a price, have the cash in your hand.
There are thousands of artefacts at Tynska 7 like cutlery, jewellery, coins, medals, musical instruments and crash helmets but as I said earlier, it's like an aladdin's cave of things used in everyday life over the last several decades. Worth a browse if you are collector of odd things, a gift for a friend or maybe for somebody looking for an unusual souvenir of Prague.
---
Something Related or a Few Minutes Away
Activity – Blesi Trh Flea Market
Attraction – Church of Our Lady Before Tyn
Attraction – The Marian Column
---
Some Random Things to Do and See in Prague