Prague Beer Spa
---
Yes, I was one of those people that said what a waste of beer when I first heard about a Prague Beer Spa. Then of course you realise that you are not actually bathing in beer it's more like a bath with herbs in it where you can drink a beer at the same time. Pregnant women should avoid this. So what to expect from a Prague Beer Spa?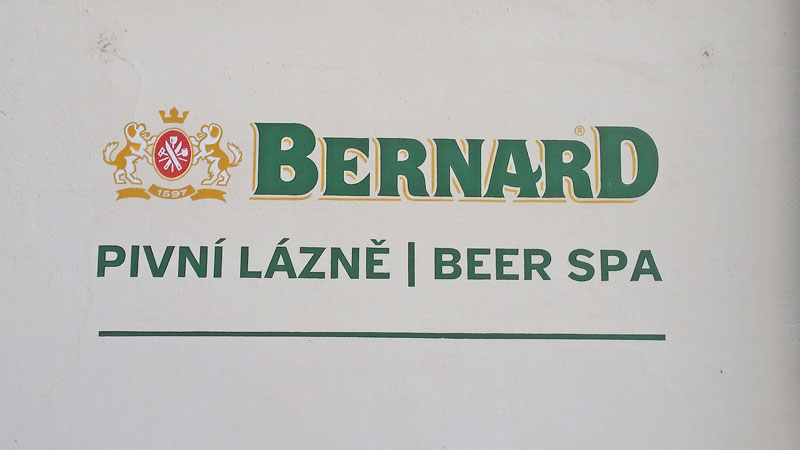 ---
Body Benefits
Let the provider know about any allergies to see whether this is good for you. Then you should be expecting a reduction in stress and all the general soothing experience you'd get from a hot bath like reduced muscle tension and increased blood circulation. The effect on the skin will vary based on your skin but cleansed pores will allow for the vitamins and proteins in the bath to have more value. Finally you are enjoying the psychological effect of just feeling relaxed in a warm environment drinking beer. All the providers offer showers but they recommend that you wait at least 6 or 7 hours to let the bath have it's full effect.
---
How to Choose a Prague Beer Spa
I consider that there are 2 or 3 good beer spas in the city so you either make your decision by choosing a location i.e. Old Town or New Town. Or you choose specific type of beer i.e. Staropramen, Krušovice and Bernard are popular in the city. And finally you choose if you want a massage or not (this is usually optional).
Personally I prefer the Bernard Prague Beer Spa offer. They have Bernard beer on tap, optional massage and the spas are usually located in hotel basements.
Tour Tip: What I am describing on this post is what you will find on this tour.
---
Time of the Month
Yes I know it might make you cringe a bit but it's a question which comes up a lot with menstruating women. Don't worry, it's a bath and after a client is finished the bath is cleaned and sanitised. Likewise any sheets used on heated beds.
---
Format
In this experience you'll be booking a slot between 60 minutes and 90 minutes depending on the provider and the three main elements of the experience are 1) Hot Bath, 2) Cold Beer and 3) Relaxation. If you elect for a standard 60 minute slot then it will be split 30 minutes for the beer/bath and 30 minutes warming down in a heated bed (or straw bed in one place). If there is a massage option then you would book that separately and it takes place after the warmed bed. TIP: There's only so much beer you can consume in 30 minutes. Some experiences offer "unlimited" beer but in reality if you manage more than 1.5L then you're doing well and expect to be using the WC before you relax in the bed.
---
Clothes or Naked?
The jury is out on this one. Some places say just do what you want i.e. a couple might like it naked but if you are with friends then a costume might be better. Some places insist on wearing a costume. It's best to take a cozzie with you and if you have the option for naked then it's up to you.
Check Price and Availability for an Unlimited Prague Beer Spa

---