Tyn Courtyard in Prague Old Town
---
You'll be introduced to the Tyn Courtyard during the Old Town and Jewish Quarter Walking Tour. It's easily one of the most photogenic places in the city with its mix of architecture, cafes and bars.
You might think that the current Church of Our Lady Before Tyn, being from the 14th Century, is pretty old. But now consider that it replaced an even older church from the early 12th Century. The link between the church and the Tyn Courtyard is that once upon a time this area behind the current church was a district called Tyn and the courtyard was built to be the foreigners market in Prague. They built the original church for their use hence the Tyn Courtyard is even older than the original church.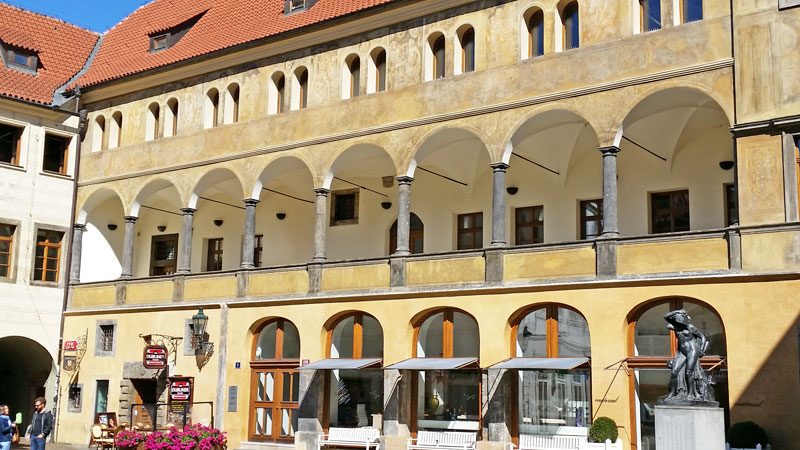 ---
The Architecture
Early 12th Century means Romanesque but there is nothing of that visible above ground. Primarily you are looking at Gothic framed buildings with Renaissance and neo-Renaissance facades and some early Baroque. The frequently changing architecture tells you that this was a well-off part of town.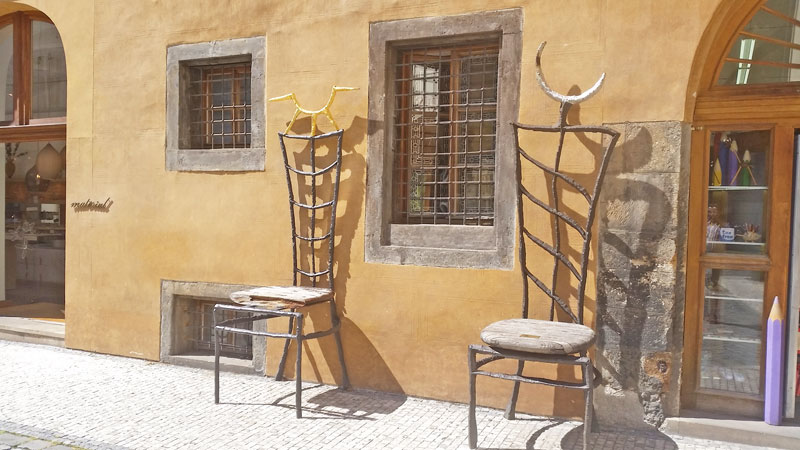 ---
Where is the Tyn Courtyard?
Historically the position of the courtyard/market was a short walk from the Powder Gate at Republic Square which also put it less than 300 metres from the Royal Court (kings and emperors have not always lived at the castle, the Old Town had better defences). It's no surprise that this part of town was well-off. The most popular way to access the Tyn Courtyard is from the Old Town Square. As you face the two Gothic towers of the church then look to the left of the arches to see a passageway. If you walk to the end of the passage there'll be an archway and that's your entry. On the other side you can exit via another archway and turn left for the ST James Church.
---
Why Visit the Tyn Courtyard?
Apart from Architecture buffs and people staying in one of the courtyard hotels, visitors to the Tyn Courtyard break down into a few different groups:
1) The random walker that is just using it as a cut-through on their way to Republic Square.
2) The bar crawler is either going to the Dubliners Irish bar in the Tyn Courtyard or the bars in Stupartska/Jakubska on the other side.
3) The diners will be eating out at the Irish Bar, Indian Jewel or one of the other restaurants in the courtyard.
4) You are visiting the Beer Spa.
So in summary the Tyn Courtyard is a pleasant place to visit all year round but April to October you'll appreciate it more for its outside eating and drinking.
---