Prague Cafes – Grand Cafe Orient
---
There are not many "original" things left in the world, but some places are rebuilt with such care and attention to detail that you can't tell the difference. Grand Cafe Orient in Prague is one of those places. The building where the cafe is located is on the route of the Prague Architecture Walking Tour.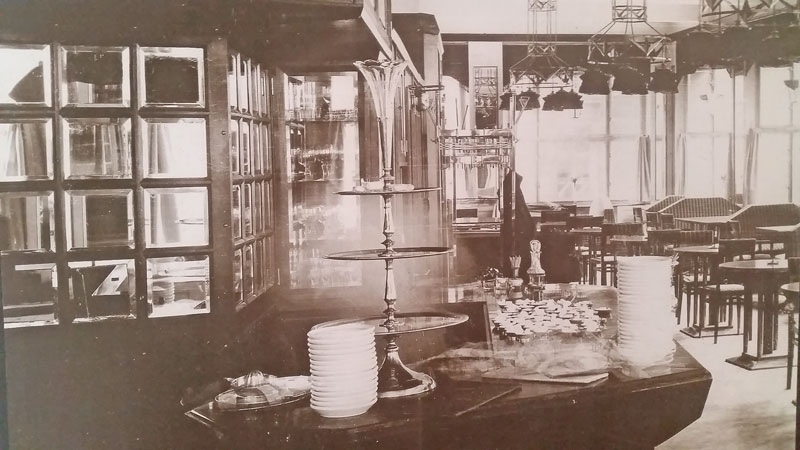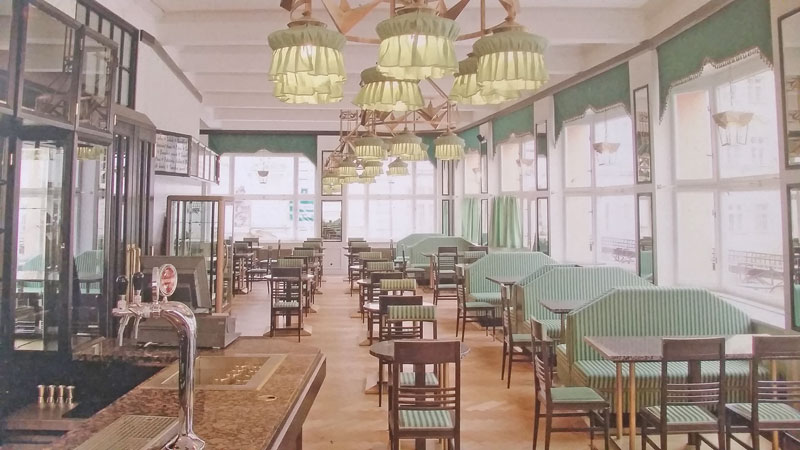 Anybody with an interest in Prague architecture should put this on their list to experience. The building itself is historic because, opened in 1912, it was the first built in the Czech-Cubism style. It's in the House at the Black Madonna which was formerly a commercial building and the Grand Cafe Orient is on the first floor.
---
Tour Tip: Visit 4 of Prague's most historic cafes and combine food/drink tasting with a morning walk.
---
Cubism was a short era and the fickle Prague population soon became bored which caused it to close in 1924 just 12 years after opening. The building was used by other businesses until the year 2000 when it was bought by the city as a historical site. It then became the Cubism Museum and in 2004 the Grand Cafe Orient reopened not quite 80 years to the day since it closed.
---
When you arrive at the building there'll be some confusion because it appears that the Grand Cafe Orient is on the ground floor. This is because in 2018 another Cubist style cafe was allowed to open on the ground floor called the Black Madonna Cafe. The Grand Cafe Orient owns the covered section on the street and the 1st floor.
TIP: Go up to the first floor to see the original restored cafe because to get to it you have to walk up a wonderful staircase.
I'll be honest and say that the only reason I come here now is with clients who want to experience some Prague history. I think the menu is over-priced even for tourists and the service could be better but if you accept that you are paying to see one of the few restored Cubist cafes in the world then it's worth a stop.
---
Something Related or a Few Minutes Away
Activities – Prague Architecture Walking Tour
Architecture and Design – Cubism in Prague
---
Some Random Things to Do and See in Prague