Prague Streets – Jeruzalemska
---
Like many street names in Prague we have to go way back in time to make sense of them. In our case that means going back to the 14th Century to get a clue as to where Jeruzalemska got it's name because it's NOT directly named after the city.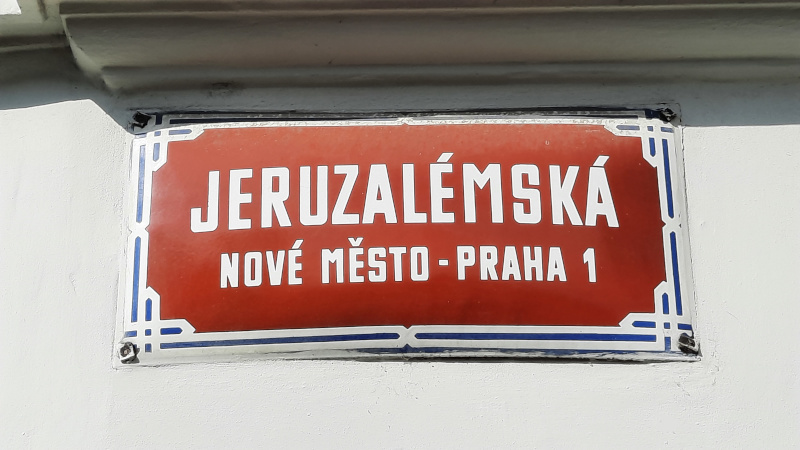 It was in the year 1351 that the Church of ST Henry and ST Kunhuta was consecrated and the land surrounding it was famous for being used as a plague burial ground. In 1510 a chapel was added to the eastern side of the church and was called the Jeruzalem Chapel. As the city expanded there was development in the vicinity of the church and the first street took the name Jeruzalemska which literally translates as "the way to Jeruzalem". The chapel was destroyed in a later reconstruction of the church. Just to confuse things a little, there was a street in the Old Town also called Jeruzalemska (check the Lost Islands of Prague for the reason).
---
Names Change
I can say that up until the late 17th Century a street here was still being called Jeruzalemska but in early 18th Century maps there is some evidence that the name was changed to "Sedmihradska" which in Czech looks like it should mean "the way to Seven Castles" but curiously the word "Sedmihradsko" actually means "Transylvannia" i.e. the central region of present-day Romania. Now that makes sense because in 1699 Transylvannia was absorbed into the Habsburg Empire so it's likely that our Jeruzalemska was simply renamed for this historic event. But by 1816, maps show that we have returned to the original name Jeruzalemska.
---
World War Two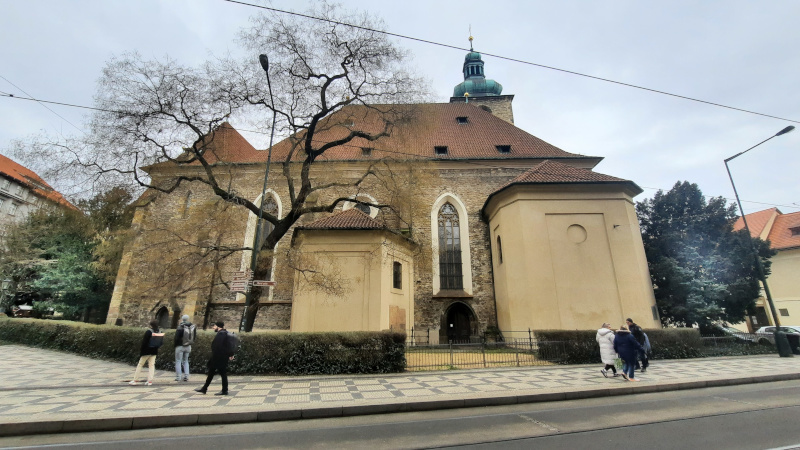 The occupying Nazi regime was removing any street name from the city with Jewish reference so from 1940 to 1945 the street reverted to the former name "Sedmihradska" but was renamed back after the war.
---
Jeruzalem or Jubilee
The main reason for being in this street is either that you are walking to or from the Prague main train station or you are searching for the synagogue. It is known both as the Jeruzalem Synagogue (because of the street where it is located) but also the Jubilee Synagogue (because of why it was built).
---
Something Related or a Few Minutes Away
Jewish Prague – Jubilee Synagogue
Services – Prague Main Train Station
Food and Drink – Jidelna Svetozor
---
Some Random Things to Do and See in Prague