Prague Lucerna Passage – Cultural Gem
---
The first time I came through the covered Lucerna Passage (it sounds like "lootserna") was the summer of 1996 about a week after arriving in the country. I think we were trying to find an American pub but we had no map, no smartphones, we didn't speak Czech and the people that spoke English did not know where the bar was. So that was our arrival in the Lucerna Passage, completely lost, not meaning to be here at all but what a pleasant surprise. I've been back many times since.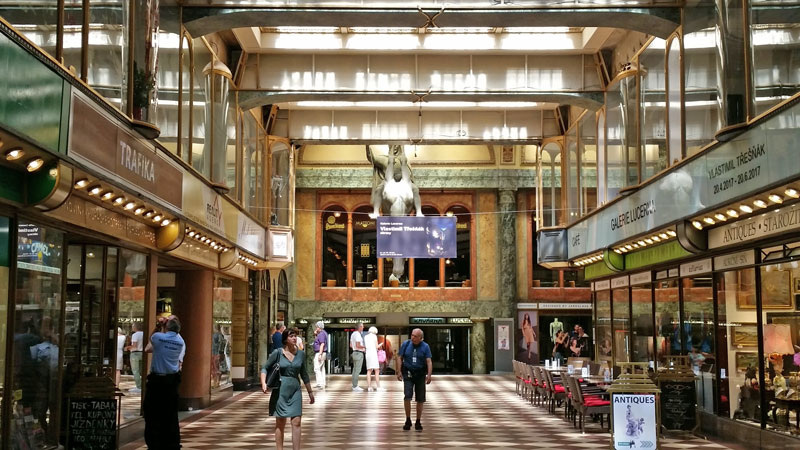 You could be coming here for several reasons:
It's a popular place for independent shops and businesses including a wine bar, musical instrument shop, gallery, three restaurants and two cafes last time I looked.
A wonderful cinema (version original with Czech subtitles).
A classic ballroom.
An upside-down horse.
Yes, you read that last one correctly. Most tourists will be coming here to see the sculpture by David Cerny. It's quite a narrow passage and if you look closely you will notice that it's only a passage because of the glass roof and you are surrounded by buildings on all sides. Unbelievably this is just 100 metres from Wenceslas Square.
---
Lucerna Passage Architecture
For such a small area it took a long time to build, 14 years from breaking ground. The original plan was for an ice-hockey stadium but restrictions on the site forced a change in the plans so both the Lucerna Music Bar and the ballroom are underground. The design changes meant that it has a late Art Nouveau appearance plus a combined reinforced concrete and a steel skeleton roof. Cutting edge for it's time.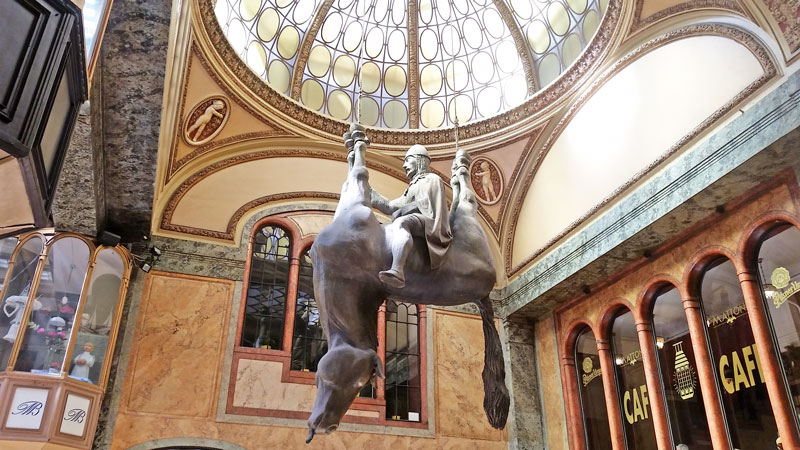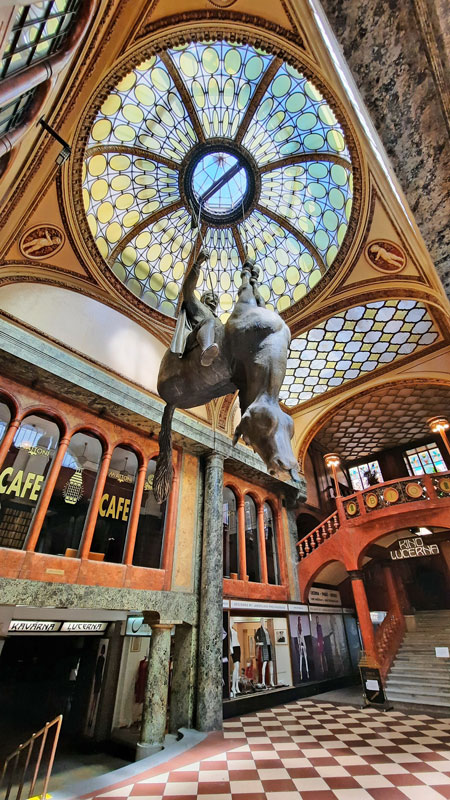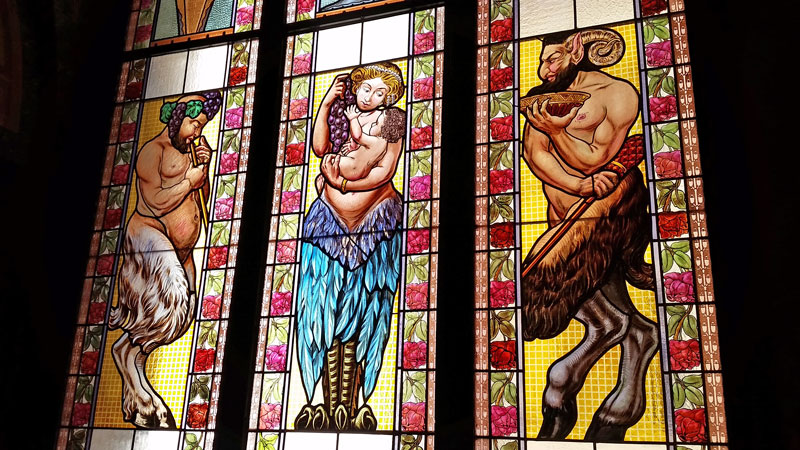 LOCAL TIP: In the summer months they often open the rooftop bar. There's a charge of @CZK100 but it's worth it as 1) it's not usually open to the public, 2) you get great views of the New Town and 3) you get to ride in the weird lift (paternoster).
---
Something Related or a Few Minutes Away
Art and Culture – Modern Art of David Cerny
Activities – Prague City Walking Tour
Activities – Prague Architecture Walking Tour
Jewish Prague – The Jewish Garden
Parks and Gardens – Franciscan Garden
Food and Drink – Jidelna Svetozor
---