Why Republic Square Prague One?
---
It's not the first place that you'll think of when searching for Prague Accommodation and places to go in Prague but Republic Square has a lot going for it. The biggest thing is the location. People don't realise that it's on the border of the Old Town and still in the Prague 1 historic area so you are less than a 5 minute walk from the very centre of town.
---
Accommodation On Or Close to Republic Square Prague
You can check my Recommended Republic Square Hotels for more details but on the square or within a 2 minute walk from the square you'll find more than fourteen four star and five star hotels. If you're ok for a 10 minute walk along the street called "Na Porici" then that will add another two five star hotels and some really good three stars.
---
Eating and Drinking
The Palladium Shopping Centre has a food floor which is very popular for lunch and in the evening. You can expect a few recognisable fast-food outlets but please take advantage of the many and varied restaurants. The surrounding area is lined with independent restaurants and bars. My own favourites? look out for Potrefena Husa (Hybernska), Portfolio (Hybernska), La Boca Spanish Tapas Restaurant (Truhlarska), Republika (Na Porici), La Gare (V Celnice).
---
Tourist Attractions and Entertainment
In the immediate area of Republic Square the two biggest tourist attractions are the Municipal House and the Powder Gate. The Municipal House also contains a French and a Czech restaurant. You are less than 5 minutes walk away from the Old Town's biggest attractions like the Old Town Square, the Old Town Hall, the Astronomical Clock and the Jewish Quarter. Republic Square has the largest shopping centre in the Prague 1 area called Palladium where you'll find three shopping floors and a food floor and it's also popular for it's large underground car parking facilities. Next to the Palladium is the St Josephs Church. Republic Square is also the location of one of Prague's Christmas Markets. The Municipal House hosts some of the most popular classical music events in the city at the Smetana Hall. Opposite the Municipal House is the Hybernia Theatre which I call the "Readers Digest" theatre as it tends to show concise versions of famous operas.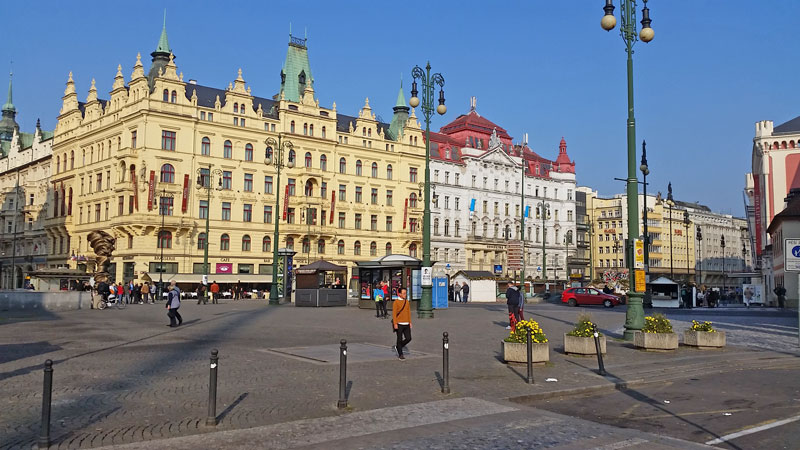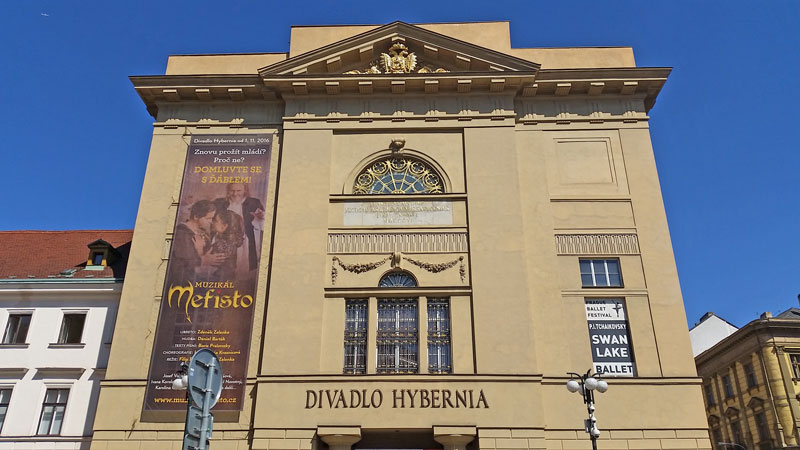 ---
Transport and Access
Most of the square area is pedestrianised and the surrounding streets are fairly quiet. If you want to explore Prague using the public transport system then this area has metro, bus and tram options so check the How to Use a Touch-Screen Ticket Machine.
So, all in all Republic square is a good place for people who do not want to pay the Old Town premium but still want to be a short walk away from it.
---