Shooters Island in Prague – Strelecky Ostrov
---
I'm going to split this post into two parts. Obviously you'll want to know why it's called Shooters Island but you'll also want to understand why you might like to come here.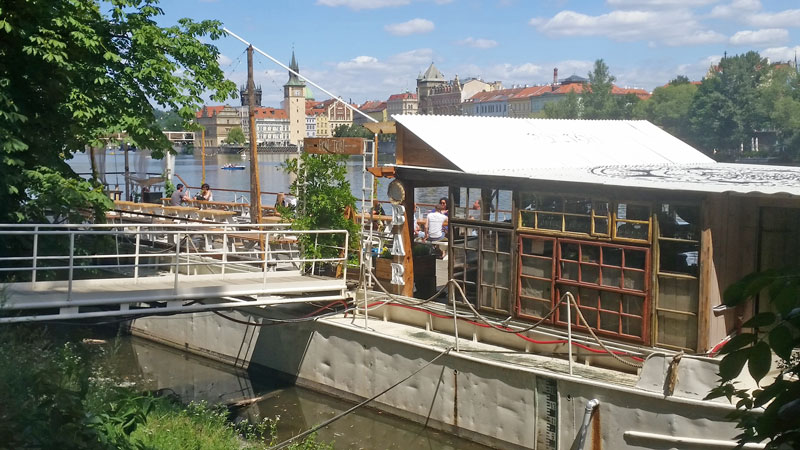 ---
Where Does the Name Come From?
The Island is mentioned as far back as the 12th Century belonging to a religious order but it's military history gives it the name. By 1350 the island had been fortified. It acted as a defence against attack via the river and was also the site of a shooting range hence it got the name Shooters Island.
---
Why Come Here?
This is a seasonal question. The whole year round you can visit one of Prague's scenic restaurants called Strelecky Ostrov (Shooters Island). There's a great outdoor childrens' playground (lot's of ducks and swans to feed) and the end of the island gives a panoramic view of the Charles Bridge.
But it's April to October when Shooters Island brightens up. It's in this season that real life returns and by that I mean eating, drinking and dancing. At the time of writing there's a business which is allowed to trade on Shooters Island so look out for Bobs BBQ which is a barge moored on the side of the Island. It's a restaurant all day and turns into a music/dance venue later (closes 10pm). Check the Bobs BBQ Review. There's the Stage which attracts local bands to play free-to-air music and you can make use of the attached Stage Bar. Finally you have the Coco Van which is a caravan converted as a cafe to sell coffee, tea, soft drinks and snacks so it's ideal for parents who want to watch out for their kids on the playground, it's also vegan.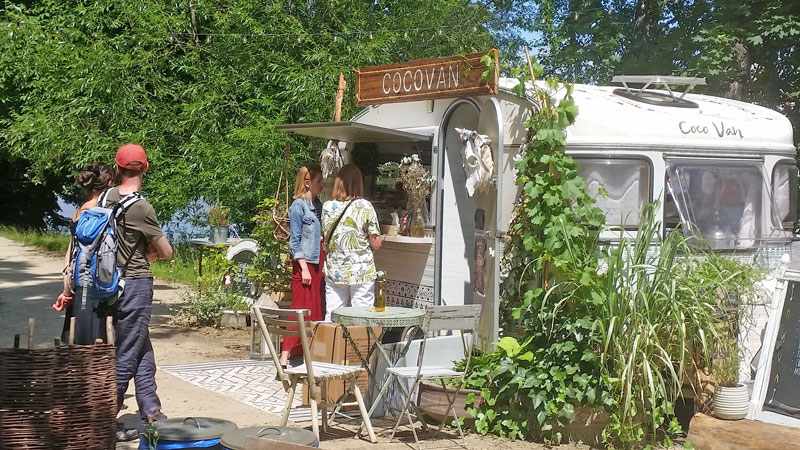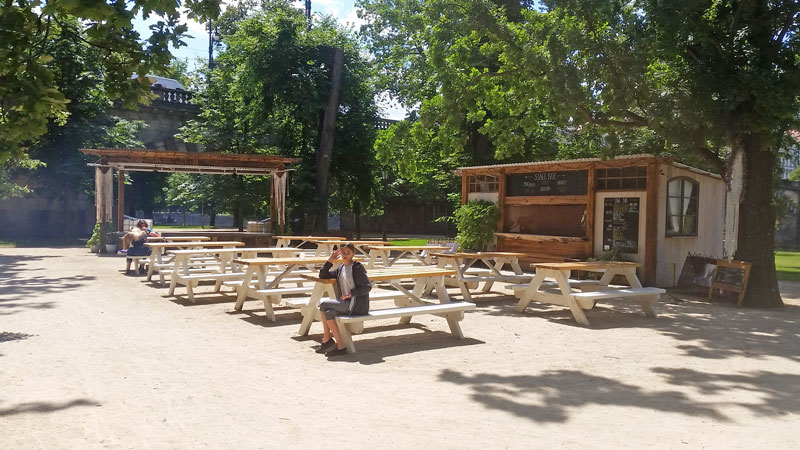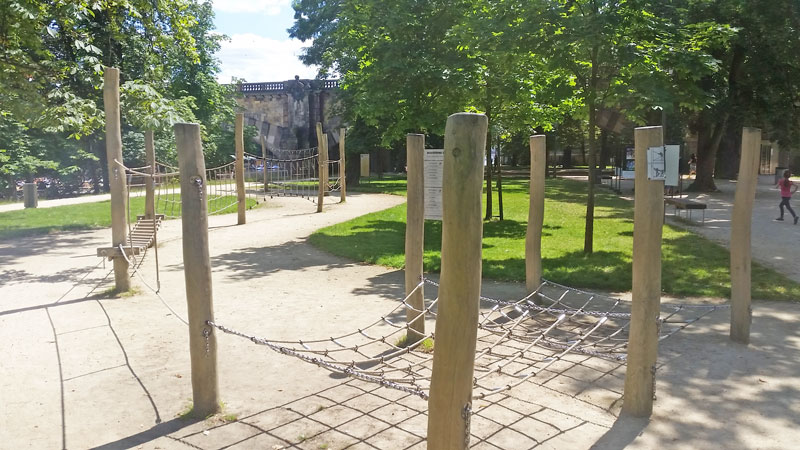 ---
How to Get to Shooters Island
It's one bridge upriver from the Charles Bridge and here's the Google Maps link. What I usually tell people to do is head for the National Theatre, all tourist maps mark that point. Before you walk onto the bridge there's a quick question to answer. If you want to take the steps onto Shooters Island walk over the bridge on the left side. If you need the lift then walk on the right side. We cross this bridge on the Prague City Walking Tour.
---
Other Stuff
Read the post about Prague Pedalos. If you hire from Slavonic Island you can sail around Shooters Island and see it from the river. There are toilet facilities on from 10am to 10pm (CZK10 at the time of writing).
---
Something Related or a Few Minutes Away
Art and Culture – National Theatre
Art and Culture – Kampa Modern Art Museum
Attraction – Sophies Palace and Slavonic Island
Memorials – Victims of Communism Memorial
Films and Videos – Prague and INXS
---