Kampa Museum of Modern and Contemporary Art
---
There are several parts to Kampa Museum located in the old Sova Mills on Kampa Island. Primarily it's the home of the Jan and Meda Mládek Foundation and due to it's permanent collection leaning towards Cubism and Abstraction it has acquired a reputation as being a modern art museum but it's a lot more than that.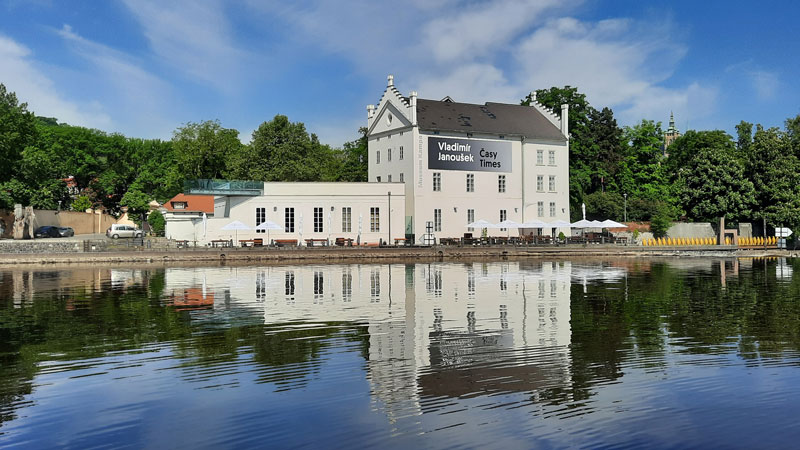 ---
The Patrons of Kampa Museum
Meda Mládková (her real name is Marie) was born in Czech and had continued her education in Economics and Art History in Switzerland until the 1948 Communist Coup when she decided not to return to Czech (she died in May 2022 aged 102). Her husband Jan had been born in Poland, came to Czechoslovakia as a child and studied both Economics and Law. Jan Mládek became one of the first twelve executive governors of the newly formed International Monetary Fund in 1946 but resigned and sought asylum in the USA following the political coup. In 1953 he was still working for the IMF and based in Paris where he met his future wife, Meda.
---
The Foundation
The Mission Statement of the foundation is "to promote interest in fine art among visitors from this country and abroad, to introduce the public to modern and contemporary art, and to help revitalise our knowledge of this aspect of culture". The way they do that is to utilise their own collection of art and their network of artistic contacts to promote works for example by Czechs overseas who may not be known in their own country.
---
The Exhibitions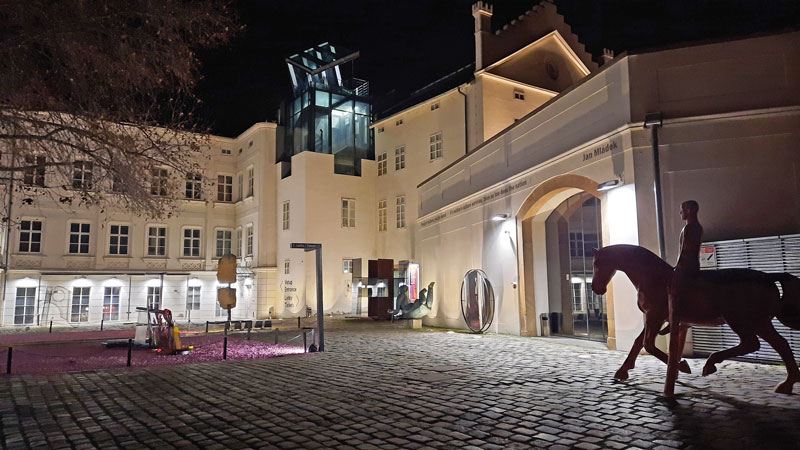 The permanent exhibition at the Kampa Museum revolves largely around the art work of Frantisek Kupka and the sculptures by Otto Gutfreund but in general if you are a fan of Cubism in the style of Braque or Picasso, if you like Abstract Expressionism in the style of Rothko or if you are a fan of contemporary art in general then you will enjoy it here. The descriptions of the art are in both Czech and English.
---
The Collections
The difference between exhibits and collections is about ownership and responsibility. For example there maybe collections owned by the Mládek Foundation at the Kampa Museum or there maybe collections curated by the foundation. Objects from collections can be loaned to other galleries.
---
Admission
To see all the exhibitions at the Kampa Museum for an adult is currently CZK300. But you can pay for individual exhibitions for example the permanent exhibition is CZK190 on its own. Both Prague City Cards allow free access to the permanent collection. Other exhibitions are around the same so if you want to look around then CZK300 to access all of Prague's largest private museum for contemporary art is pretty good. Seniors/Students get a 50% discount and kids under 6 are free. You can find the current details on the Prague Kampa Museum website.
---
Something Related or a Few Minutes Away
Art/Culture – Prague National Gallery
Attraction – Water Wheel and the Demon
Attraction – Infant Jesus of Prague
Memorials – 911 Firefighters Memorial
Activities – Little Venice River Cruise
---
Some Random Things to Do and See in Prague