Czech Koláče
---
In Czech it's a Koláč (sounds like kolarch). More than one koláč is called koláče (sounds like kolar-chay). When Czech immigrants started arriving in the USA in the 1870s they brought it with them.
It takes it's name from the Czech word "Kola" which translates as "Wheels". Czech koláče are defined as being a circular pastry with a non-meat filling. Once upon a time it was a special cake reserved for special occasions like a wedding but nowadays it's more of a fruity snack or part of a quick breakfast.
---
What Fillings do Prague Koláče Have?
For this it's worth learning a bit of the language to understand the popular Czech Koláče fillings (naplni):
Jahoda – Strawberry
Hruška – Pear
Merunka – Apricot
Jablečna – Apple
Malinova – Raspberry
Svestka – Plum
Trešen or Višen – Cherry
Broskve – Peach
Tvaroh – Curd or Cottage Cheese
Mak – Poppy Seeds
Puding – Vanilla Cream
---
Where to Buy Prague Koláče
I think the best place to buy them is at a regular bakery or what we call a Pekařštvi. In the picture above you'll see a regular selection. The majority are the smaller version with some larger variations. The price range should be between CZK10 and CZK20.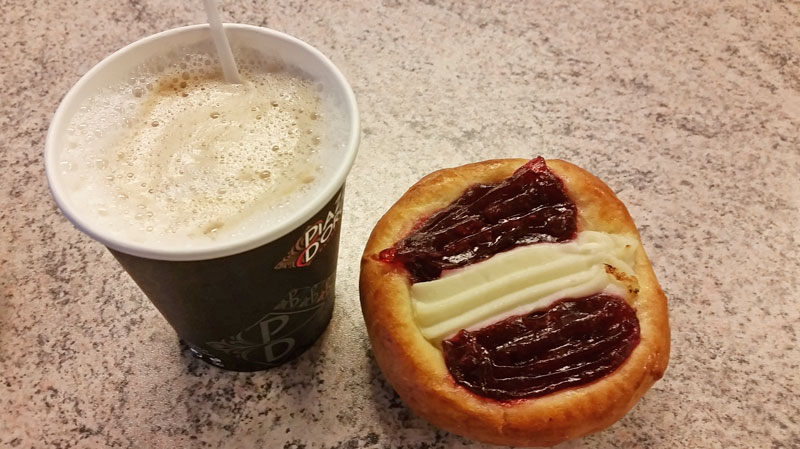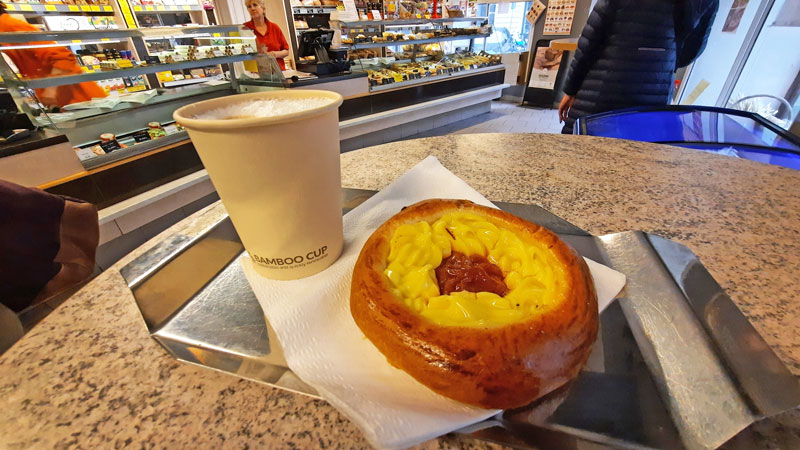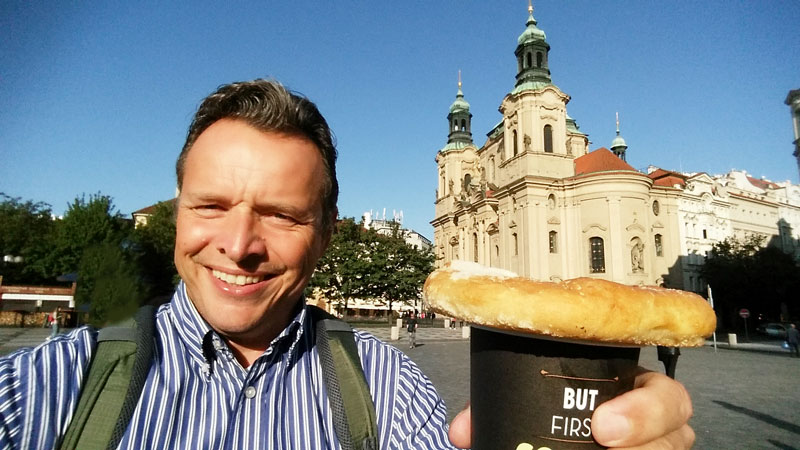 So if you are out looking for a cheap but tasty breakfast you'll find that Czech Koláče and a coffee would come to not more than CZK60 (that's £2 or U$3). At a bakery you'll be asked "Sebou" (takeaway) or "Tady" (eat-in). Eat-in doesn't mean sitting down, it just means you stand at a tall table and it may be that you get the cakes on a plate rather than in a bag. In this case you are expected to clear when finishing and put any rubbish in the bin provided.
---
Something Related or a Few Minutes Away
Czech Desserts – Apple Strudel
Czech Desserts – Livanec (thick pancake)
Czech Desserts – Palačinky (crepes)
---
Tour Tips: Interested in Czech food? Here are some food tour operators that have been here long enough to have earned good reputations.