Beneficial Brick
---
Welcome to the largest street-art project in the world. You'll find this organisation in many of the larger towns and cities in the Czech Republic not just in Prague. They have various locations in Prague but their most well-known point is on Na Prikope at the bottom of Wenceslas Square.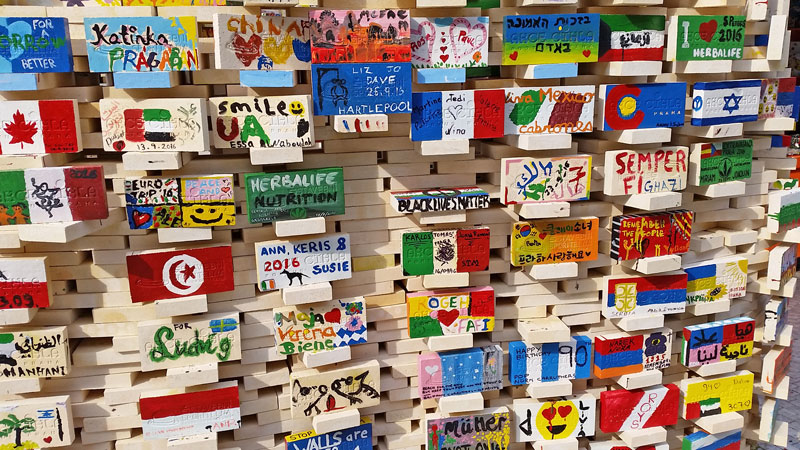 ---
What Do They Do?
Beneficial Brick is an NGO dedicated to improving the lives of people with special needs. It covers a wide range of activities but there is a focus on supporting adapted secure accommodation and integrating people into a workplace environment (like Cafe Martin). Running since 1999, more than a quarter of a million people have bought bricks enabling more than 1.3 Million Euros to be invested in various projects.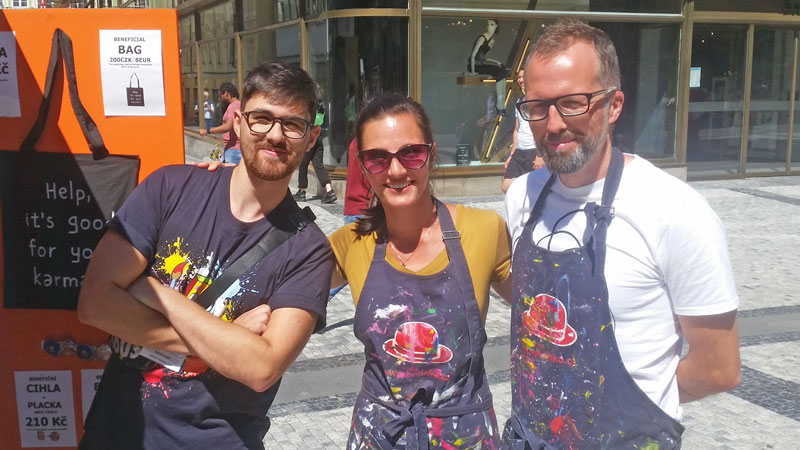 How Does It Work?
From May until September (24 hours a day) you simply wander over to the stand and buy a brick. The price at the time of writing was CZK180 (or if you are not in any way artistically inclined you could just buy a shoulder "good karma" bag). Then you can write on the brick and paint it however you want within reason, remember kids can see these. When finished it'll be put painted side up for people to see and eventually become recycled for use in building projects around the country. If you don't want to buy an actual brick but you do want to support the cause then checkout the Beneficial eBrick option and donate online.
---
Something Related or a Few Minutes Away
Services – Palladium Shopping Centre
Art/Culture – Hybernia Theatre
---
Some Random Things to Do and See in Prague