Palladium Shopping Centre
---
During the first 20 years of my time living here there was one shopping centre in the Republic Square area and it was called Kotva. An interesting experience even to this day but in 2007 it got stiff competition on the opposite side of the road in the form of the Palladium Shopping Centre.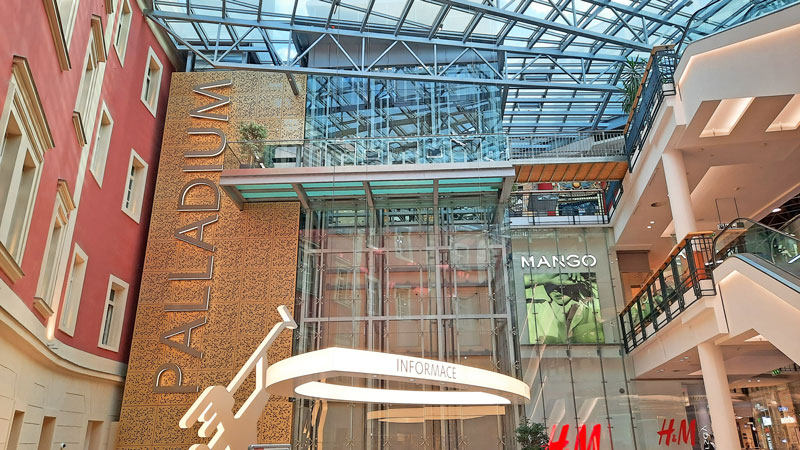 Why Visit the Palladium Shopping Centre?
For me personally it's 1) Toilets, 2) Food Floor and 3) Parking. I don't really shop here but I can see why others do. I consider it mid to high-end and I mean high-end compared with other shopping centres in the city. Before the Pandemic it had 170 retail shops and 30 restaurants. The dry-cleaning place and the barbers are on the -2 basement level and are well used. I've also found that of the three chemists here, at least one always has what I want. So in summary it's largely fashion with some interesting food options bolted on. It's got basically everything that a mainstream shopping centre should have. If you live outside the EU and you use the "Global Blue" tax refund service then that operates here.
---
Parking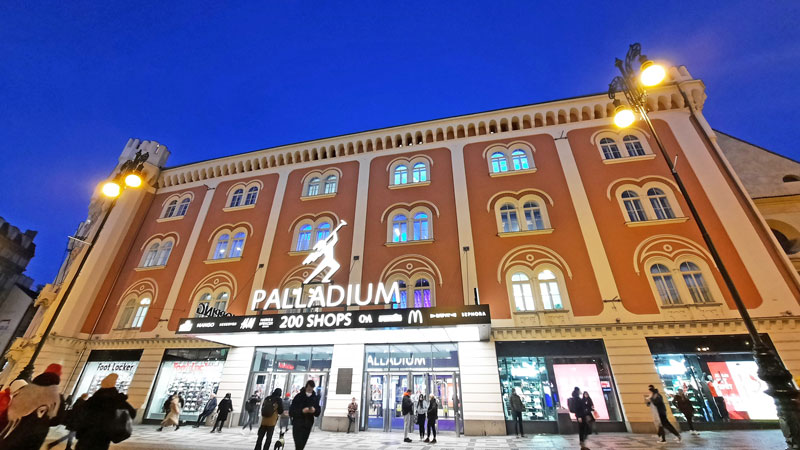 If I'm going to an event in Prague and I'm driving then this is my preferred car parking option because at night you have quick access to the river road close to the highway that runs through the city plus you avoid the one-way system and backstreets (as people who have parked at the National Theatre will know already). You enter and exit via Revolučni as everything else is either one-way or pedestrianised. It's a non-stop car park.
TIP: If you go down to the first parking level and there's a big queue to pay then walk down one more level and there are machines there as well.
---
The Food Floor
When you enter Palladium Shopping Centre from Republic Square (pictured above) you'll find an escalator right in front of you that takes you directly up to the food floor on the +2 level. It's got all the regular fast food options but I mainly use it for Running Sushi (all you can eat Japanese/Chinese) which should be between CZK350 and CZK400 per adult depending if you come here for lunch/dinner (it's cheaper Monday to Thursday).
The other places I'll stop are 1) Nordsee basically because I like their haddock fish fillets and it's quick service. 2) There are two small "Paul" takeaway bars, one at the Republic Square entry and the other at the Na Porici entry (they do nice filled croissant rolls and quiche).
There are bars on the food floor where you can have a relaxing beer/cocktail but as I'm driving most of the time I don't use them. Just note that the food floor is open 0800-2200 but after 8pm you'll find individual places will be closing.
---
Entertainment
Unlike most of the other large shopping centres like Metropole, Chodov and Flora, Palladium Shopping Centre does NOT have a cinema but if you are here to gamble some money then it's one of the best casino sites because it's on the entertainment floor just a few steps from restaurants and bars in the complex.
TIP: Just for the tourist experience if you visit Palladium Shopping Centre then please do make the trip across the road and take a look at Kotva. A 1960s Communist culture masterpiece where there aren't really shops, there are just spaces with things…..
---