Prague and Anastacia Video Filming Locations
---
You'll find many videos entitled "Anastacia – What Can We Do (Pride – Deeper Love)". Now tell me on which Anastacia album you will find this track? I'll save you some time by telling you not to bother looking because the fact is Anastacia never released this as an album track and if you dig a little deeper you'll find the actual artist credit is "Tiesto ft Anastacia". Tiesto (Tijs Michiel Verwest) is a Dutch DJ who released a mix of Clivilles and Cole's (you may recognise them as C and C Music Factory) 1991 dance hit "Pride, (Deeper Love)". It was only ever released as a club single but they came to Prague to film the video.
---
2012 What Can We Do (Pride – Deeper Love)
Anyway, Anastacia agreed to do this for Tiesto (one of the world's top DJs) and shot the video in Prague in February 2012 hence why she's always wearing a jacket because it's usually freaking cold.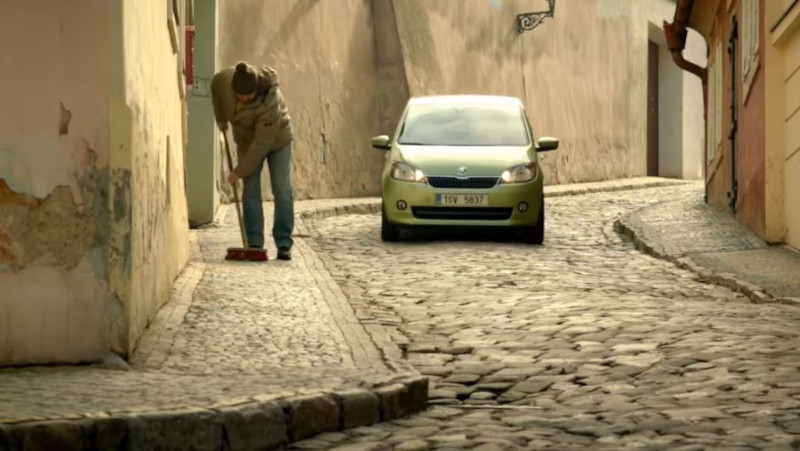 The video starts when she picks up a little green car before we cut to a city scene and then we see the car driving over Manes Bridge. If you look one bridge upriver, that's Charles Bridge. The driving scene where she comes down a cobblestone road is filmed at Černinska on the far side of Novy Svet.
Then it cuts to a couple of car scenes and then Anastacia appears on some steps and the green car goes up a narrow street. That street is called Janska and the car will run into a wall in approximately 3 seconds because it's a dead-end. We get a few brief shots on the steps which are called Jansky Vrsek in the Lesser Town and then we cut to Kampa Island and the street called Na Kampe where she waves at the girl.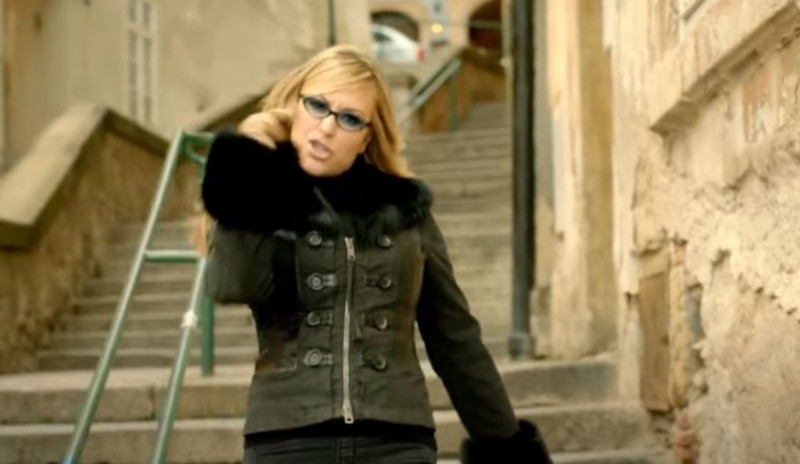 A couple more car scenes in the Lesser Town (tram shot) and Old Town (road bends around a building) and then we come to the weird part of the video. The little green car pulls up outside the Au Gourmand Patisserie. Because this is 2012 it still shows Au Gourmand as primarily a bakery but this is a REAL cafe less than 100 metres from the Old Town Square and the lady in the orange puffer jacket goes inside.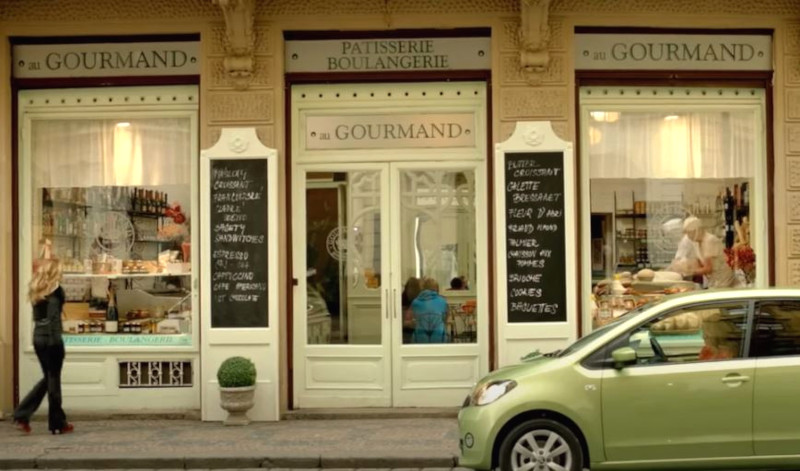 Now, stop me if I'm wrong but I thought that I've been looking at Anastacia all the time, dressed in black or dressed in orange. Then in the Au Gourmand scene we see both at the same time. So if the woman behind in the black fur-cuffed jacket and blue-tinted glasses is Anastacia then who is the woman in the Orange puffer Jacket? Or is this some kind of lookalike thing.
So the next part of the video switches between Jansky Vrsek and the Havelska Street Market (fruit and veg scenes).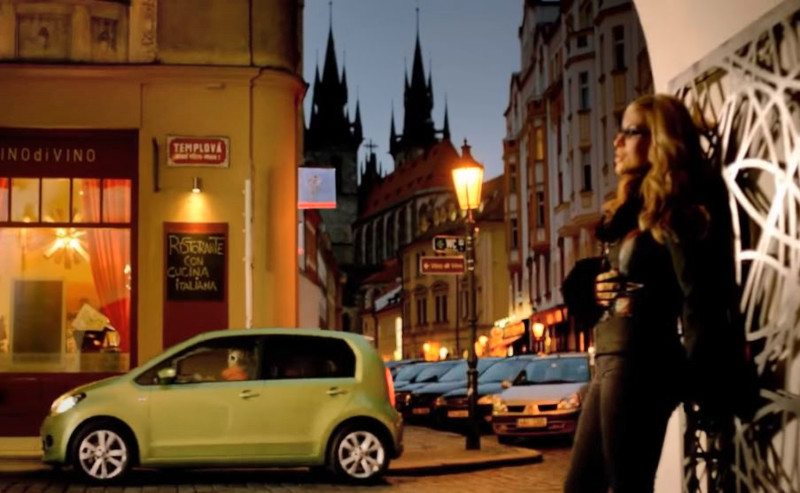 Now we arrive at night. There are two locations. I'll be honest and say where the car pulls up and she sits on the steps, I do not know where this is but I suspect this is in the Lesser Town. The rest of the night shots are at the junction of Templova and Stupartska in the Old Town. Over her shoulder you can see the towers of the Church of Our Lady Before Tyn. In one shot you see a sign behind her saying "Vino di Vino". That place finished.
Well that's it. You can find these places yourselves or if you want to hire me to show you around Prague take a look at Livingpraguetours for different tour content options.
---
Something Related or a Few Minutes Away
INXS Videos and Prague Filming Locations
Linkin Park Videos and Prague Filming Locations
Human League Video and Prague Filming Locations
Mission Impossible Filming Locations
Bourne Identity Filming Locations
---
Some Random Things to Do and See in Prague