Book Review – Out of the Midst of the Fire
---
On my Journey of a Torah Scroll post you'll have read about my chance encounter with Rabbi David Maxa in Prague where he mentioned an interesting story of how a Torah Scroll taken by the Nazis in World War Two and sold by the Communist regime had made it's way back to Czech via England and the USA. When I searched online for more information it was clear that many websites that have written about this story have used incorrect facts or have assumed too many details.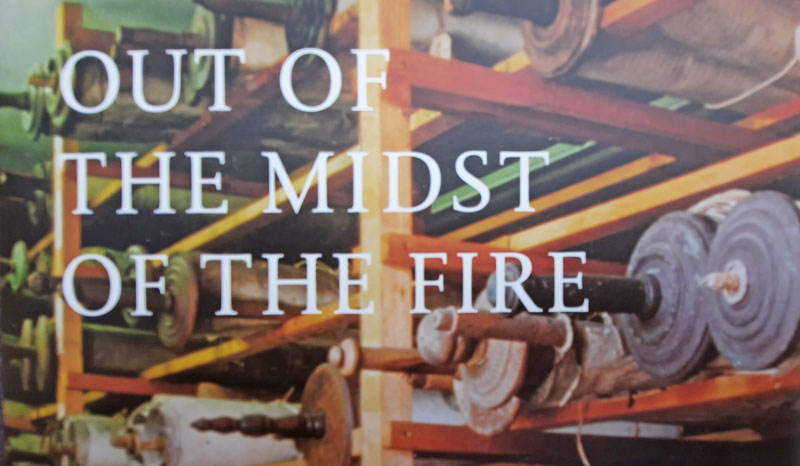 For my article I used information only from the Memorial Scrolls Trust website, their Educational Pack and the book Out of the Midst of the Fire (ISBN 0-9518708-5-8) published in 2005 and written by Philippa Bernard, one of the directors of the Memorial Scrolls Trust.
I bought the book for research purposes. I figured that a book written by one of the directors of the Memorial Scrolls Trust must offer a definitive explanation for at least the part of the story after 1963. After an introduction into why there were more than 350 synagogues (and Jewish cemeteries) spread through Czechoslovakia and some demographics, the bulk of the book is in three parts. Firstly it's the mechanics of how the Torah Scrolls are first collected, offered for sale, verified, paid for and transported to England. The second part is how the Torah Scrolls are repaired and the process of sending them back out into the world. The third part is the setting up and running of the Memorial Scrolls Museum in London and its attendant educational role.
The book sheds light on the activities of the Prague Jewish Museum during Nazi occupation, it delves into the politics of Orthodox versus Reform Judaism when dealing with artefacts, the way decisions were taken about who should receive a repaired scroll and even what happened to many of the former synagogues.
It's a very narrowly focused topic but still a fascinating insight into an horrendous period and the intense work of decades to ensure that historic artefacts were saved and are not just repaired to be museum pieces but being used for their original purpose.
---
Something Related or a Few Minutes Away
Book Review – Stolpersteine, Defiant in Their Memory
History – Journey of a Torah Scroll
History – Destruction of the Jewish Ghetto
Attraction – Old/New Synagogue
Attraction – Spanish Synagogue
Attraction – Jubilee Synagogue
---
>