Pragl Glass Shop, Doing it Yourself
---
Whenever I walk past the Pragl Glass Shop in the Old Town I think of Venice when I was 8 years old because that was the first time I'd ever seen somebody creating a figure out of molten glass. It was a coloured fish if I remember rightly and certainly not what I would want on the shelf now. That was then but I'm still fascinated to watch raw material turned into a finished glass product.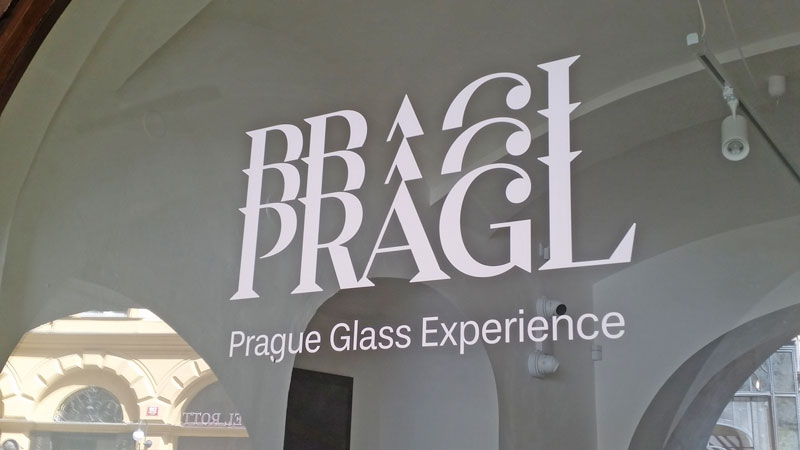 ---
Why Visit Pragl?
I mentioned coloured glass on the Czech Glass and Crystal post and Pragl Glass Shop does a great line in "green" glass i.e. like the originals from the 1920s First Republic and they make a great souvenir of the city. They do their own glass and you can still get the coloured stuff if you want it. But, primarily what makes Pragl different from every other glass retailer in the city is that they offer you the chance to make your own. You can buy time with a professional glass blower to learn how and then you get to have a go. Whatever comes out at the end whether it's a tankard or a blob of glass with pointy bits, it's yours to keep. And did I forget to mention that during your hard work you get to drink a beer albeit a fairly weak one.
---
Any Tips?
Firstly, if you have trouble blowing balloons then don't do this. If you're a trumpet player who can fit a couple of baby hedgehogs in your cheeks you'll have no trouble. If you are somewhere in between the two then the best advice is to blow with a steady pressure and strictly follow the guidance of your tutor. Secondly, just remember that your end result has to cool down so you have to collect it the day after. That means that if you are thinking of doing a Pragl Glass Shop Experience then do it early in your trip and note below that they are not open every day.
---
Where is The Pragl Glass Shop?
Amazingly it's under the arches in Little Square just a 60 second walk from the Astronomical Clock. At the time of writing it was closed on Mondays and Tuesdays.
---
Something Related or a Few Minutes Away
Prague Streets – Little Square
Souvenirs – Czech Glass and Crystal
Attraction – The Old Town Square
Attraction – How to Tell Time on the Astronomical Clock
Architecture and Design – Idiom – Book Tunnel
Churches – Old Town ST Nicholas Church
Food and Drink – Old Prague Ham
---