Prague Halal Food
---
Halal or "permissible" food must be eaten in accordance with certain religions. For the rest of us, it's still beef, lamb, chicken etc but just prepared in a different way so any of the restaurants below are good choices for Arabic food. If you eat only Halal food then below you'll find some terrific Prague Halal food options at sit-down restaurants, fast food and there's a place to buy Prague Halal meat. I've listed options for Turkish, Lebanese, Afghan, Pakistani and Uzbekistani food. These are places that prepare ONLY Halal food.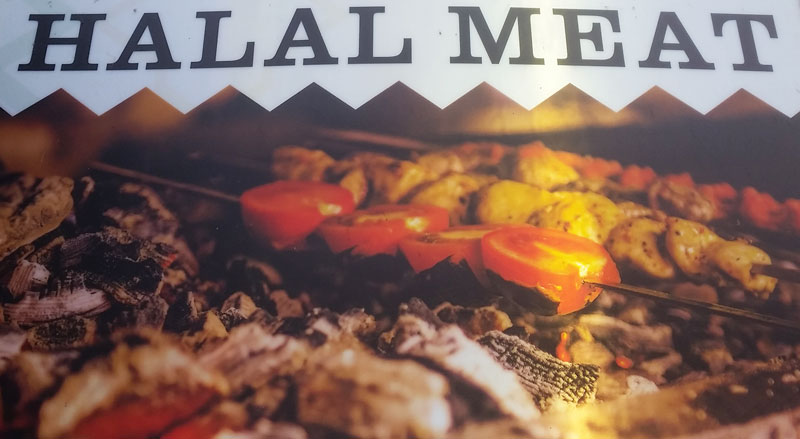 ---
Prague Halal Restaurants
This section describes Prague Halal restaurants so you'll be making reservations, there'll be waiter service and a menu on the table. More choice and cooked to order. Prices will be more expensive but overall a pleasant experience especially as restaurants may offer Hookahs.
Mangal
Mangal is a Turkish restaurant in the New Town. Walk up to the top of Wenceslas Square, go past the entry to the Museum metro station and Restaurant Mangal is 20m further on the right after the travel agents. Indoor and outdoor seating, 100% Prague Halal.
https://mangalrestaurant.cz/en/
Kabul
Kabul Restaurant is one block from the National Theatre and unsurprisingly is an Afghan restaurant. On first look at the menu you'll see all the regular Arabic favourites but personally here I like the roasted Aubergine and what they call Ashak (filled dumplings) that you don't seem to find in Lebanese places. 100% Prague Halal.
https://www.kabulrestaurant.cz/
Mailsi
Mailsi is a Pakistani restaurant in the Prague 3 area of Zizkov. It has the feel of a UK Indian curry house except for everything being Halal. 100% Prague Halal.
https://www.mailsi.cz/
Samarkand
Samarkand is an Uzbekistan style restaurant and is a little bit of a trip because it's in Prague 10. If I come here I get a tram to Zborov (Strasnice divadlo), cross the tram lines and go one block over. The restaurant building looks a little frightening but the food is great and although the ingredients will be similar to Turkish, the presentation is different so it's a good option if you want something different. 100% Prague Halal.
http://samarkand.cz/
---
Prague Halal Fast Food
When I say Fast Food it means it's ready to be served. In smaller places this will be a simple takeaway meal but the two I describe below offer the option of both takeaway or sit-down. You order at the serving bar and take the food to a table. Plastic trays and cutlery. Great for lunch.
Istanbul Kebab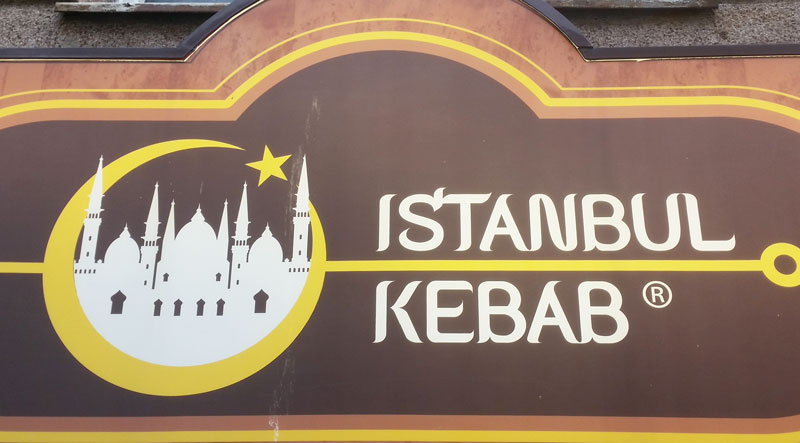 Before the pandemic it was in Opletalova and many sites still give that address but since 2022 they have moved to KRAKOVSKÁ 593/19 (just off Wenceslas Square). Great place for a Moussaka and I'll stop here for the Turkish tea and a couple of Baklava. 100% Prague Halal.
https://www.istanbulkebab.cz/
Barakat
Barakat is a Lebanese restaurant in Opletalova less than a 3 minute walk from the train station or Wenceslas Square. The Aleppo Kebab Twister is my favourite here (minced beef). 100% Prague Halal.
http://www.barakat-food.cz/
---
Halal Butchers
This is a specialist kind of work and I only know of the Halal Meat company in Prague 3 where you can buy fresh product. If you are looking to buy Prague Halal food with a view to cooking it at home then the Halal Meat company is probably your best bet. It's basically a butcher that also sells some of the more popular oils and herbs associated with Arabic meals.
http://halal-meat.cz/
---
You Also Might Like to Read
Palladium Shopping Centre (Food Floor)
---