Prague Festivals – Prague Pride
Throughout July and August you'll see Gay Pride events taking place all over Europe. In Prague it's usually at the beginning of August although dates vary. Prague Pride has grown from a small gathering of Czech people in a park to the massive multi-cultural-multi-lingual week long event that you'll experience today. Let's take a look at what to expect from Prague Pride week in any given year.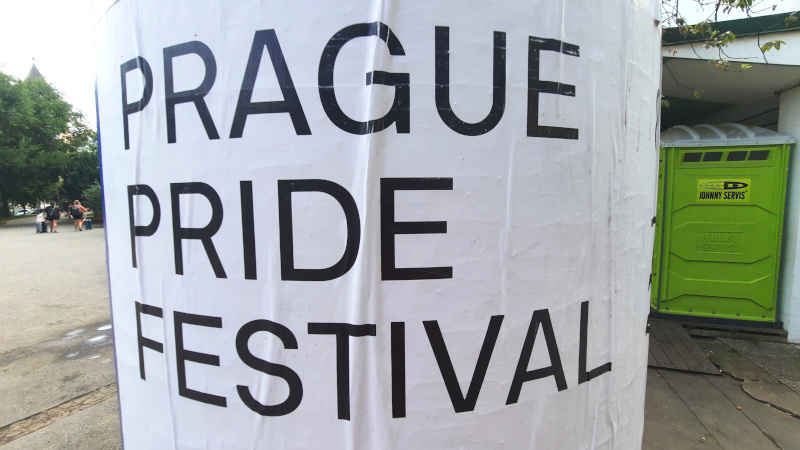 ---
Pride Village
This is where all the action will be on the opening day of the Prague Pride Festival. Opening day in the village is usually a ticketed event although for the other days of the festival it's free to enter. Historically it's been held on Shooters Island and it becomes the hub of the Prague Pride Festival with food, music, entertainment and workshops spread out all over the island. This is where they run creative workshops for people to make things that they will carry later in the week during the parade. There's also dance classes and gay speed dating amongst other activities. Each day in the village has a different theme although everything here shuts down at 10pm due to local noise rules.
---
Rainbow Parade
This will always be on the Saturday afternoon and the route can change but again historically the crowds gather on Wenceslas Square where there'll be random street entertainment and then the parade will take you in the direction of the Old Town Square and then into Paris Street. From there you cross the river and the Rainbow Parade makes it's way up to Letna Park. Everybody joins in with the parade because it's lively and fun and everybody is having a good time both young and old, gay and straight.
---
Pride Park
This is where the Rainbow Parade finishes and until 10pm on the Saturday it's a case of how much music, entertainment, food and drink you can fit in. You'll find several different stage locations and an international selection of bands playing. The festival website has an enormous amount of information on the bands playing so you'll be able to find something you like. Plus it's not all music, the "Community" stage very often has stand-up comedy. The park has barrier-free access for physically disabled people and the main stage entertainment is translated into Czech sign language!
---
The Other Stuff
Apart from opening day and the Rainbow Parade which are the main days, you'll also find activities, workshops and exhibitions going on all over the city in Czech and in English (this is shown on the website). The Prague Pride Festival Website publishes an in-depth calendar of what's on that you can follow to add some extra interesting things into your visit.
Unlike Pride events like in Madrid and Berlin you'll notice that we don't have the vehicle "floats" like at Carnival. Prague Pride is very much a pedestrian event that certainly punches above it's weight with it's activities, entertainment and in general just the way that it includes everyone as part of its celebration. Tremendous fun and well worth planning a trip to experience.
---
Something Related or a Few Minutes Away
Entertainment – United Islands
---
Some Random Things to Do and See in Prague