Book Review – Via the Left Bank of the 90s
---
A fellow Brit called John William Bills recently sent me an eBook entitled "Via the Left Bank of the 90s" I guess to see one, if I liked it and two, would I tell others about it. So it seems as the answer to both those questions is yes.
With a seemingly unending mass of literature about the city, it's characters and it's history I was curious to see if this book brought anything new to the table knowing that history and characters don't change very often.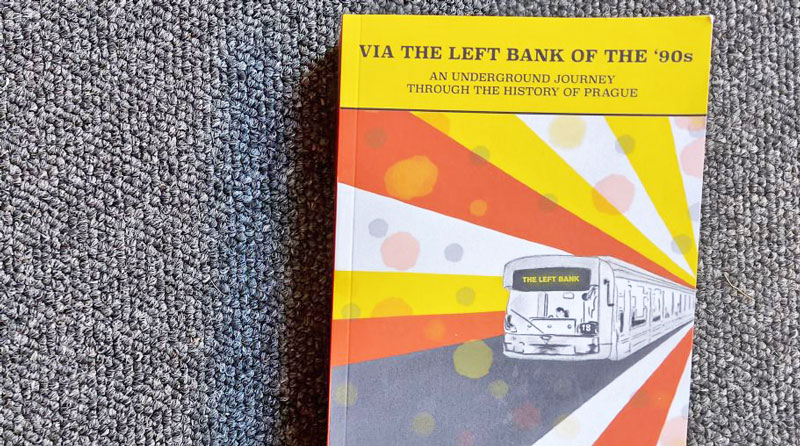 The structure of the book is very simple in that John takes us on a journey through the city based on its network of metro stations. No, it's not about Prague metro stations although several have interesting histories. John simply takes a metro station and explores the surroundings or tells you of a character or two associated with the area including famous historical and more recent figures.
This is no small eBook at close to 500 pages, filled with the kind of British humour that sometimes draws a blank look from Czechs.
---
To Whom Would I recommend it?
This is not a guide specifically to the city or it's functions. The aim is not to point out the things to do or good bars to visit so for me I'd see this book interesting a particular kind of person. I think this person would be somebody coming to Prague with the intention of exploring so we are talking about somebody preparing to visit the city for the first time who will have time to get out and about. Or it could be a more frequent visitor to the city who has "done" the centre and is looking for reasons to visit the outskirts. So I have no problem recommending this to people who like to read and research a trip. Plus I'd recommend it to expats living in Prague as a way of filling in some historical gaps that they may have.
---
Summary
Via the Left Bank of the 90s, although not comprehensive, is immersive in the way it tackles each location and sprinkles a variety of interesting trivia. I thought that the area descriptions were honest and accurate with the exception of a couple of numeric typos. Even if you do not know Czech history the book simplifies the characters and brings colour to some otherwise dry subjects. On it's own Via the Left Bank of the 90s is an enjoyable read but I imagine if you took the time to dip in and out of Wikipedia to learn about the characters old and new as you go through the book, that you'll get a fair grip on the history and geography of Prague. Note that on the link below there are both paperback and eBook versions.
---
You Also Might Like to Read
Book Review – Prague's Stolpersteine
---