Troja Chateau
---
In Czech it has the name "Zámek" which usually means it's a castle so some people call it Troja Castle. But when you see pictures it looks more like a chateau or a villa so again some people call it Troja Chateau or Troja Villa or Troja Palace. For me it's Troja Chateau.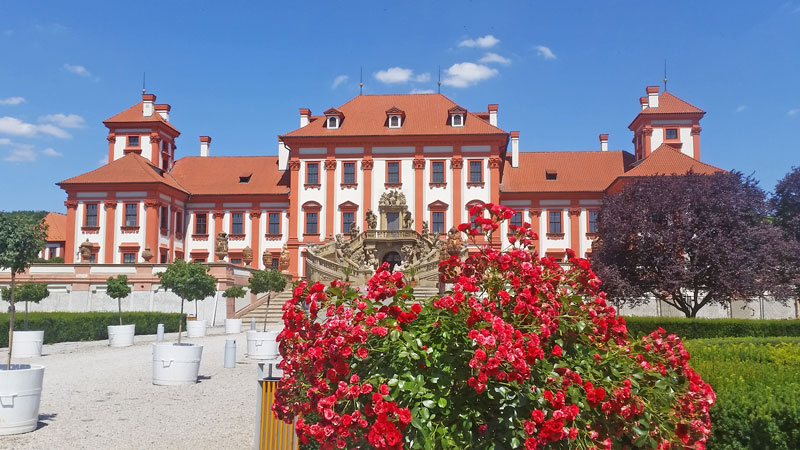 The period of the construction and the name of the family that built it are significant. The Thirty Years War finished in 1648 with the Catholic supporting families victorious. The Sternberg family was one of them so in the 20 years after 1648, land belonging to protestant families was confiscated and given to families like the Sternbergs who then built grand palaces, castles and chateaus.
At first glance it's like a larger more spread out version of the Wallenstein Palace and Gardens and that gives the garden an Italian Renaissance feel with structured symmetrical areas and a central fountain. But look more closely at the Troja Chateau especially at the back and you'll find the huge sweeping mezzanine staircase seen in Baroque buildings. So as construction began in 1679 you are looking at the last years of the Renaissance period coming into Baroque. The interior of Troja Chateau is adorned with many references to the Habsburg family and associated emperors whom the Sternbergs supported in battle.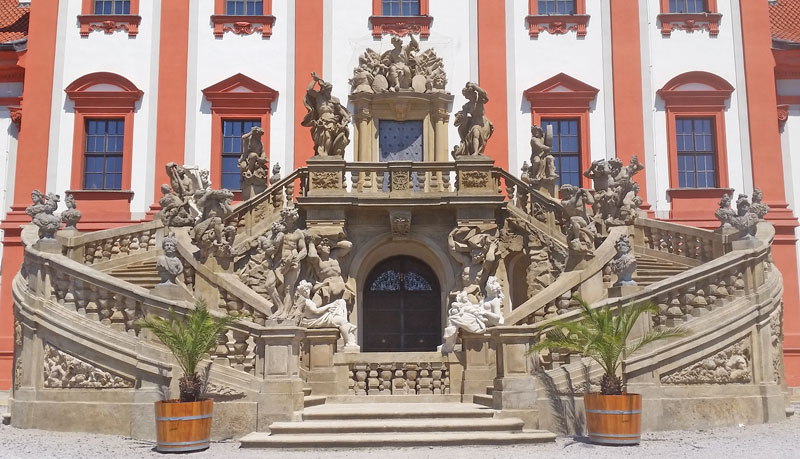 ---
Why Come to Troja Chateau?
It has belonged to the Czech State since 1922 and hosts the City Gallery 19th Century art collection so in combination with a 300 year old Baroque building it attracts art and culture lovers.
Troja Chateau, Prague Zoo and the Botanical Gardens are in the same area and are often visited in combination. Although there's an entry fee to the buildings, the garden is free. Note that it only has a summer season from April to October. It's usually 10am-6pm for the chateau and the gardens close an hour later.
---
How to Get to Troja Chateau
Visitors driving to the Zoo and Troja Chateau share the zoo overflow parking area by the riverside.
The most popular way of getting to Troja Chateau is by public transport. You'll need to travel by metro to the Holešovice station and around the corner you'll find the 112 bus. It's an 8 minute trip from Holešovice and you get off at Zoologicka Zahrada (Zoo). You'll see the signs that direct you opposite the zoo to the chateau.
You can take the Tram 17 from the Old Town to the Exhibition Ground, walk through Stromovka Park, across the Troja footbridge to the other side. Here you turn left and walk 300 metres to the zoo overflow car park and rear entry to the Troja Chateau gardens.
There's a river ferry that takes you from the Old Town and drops you at the footbridge mentioned above.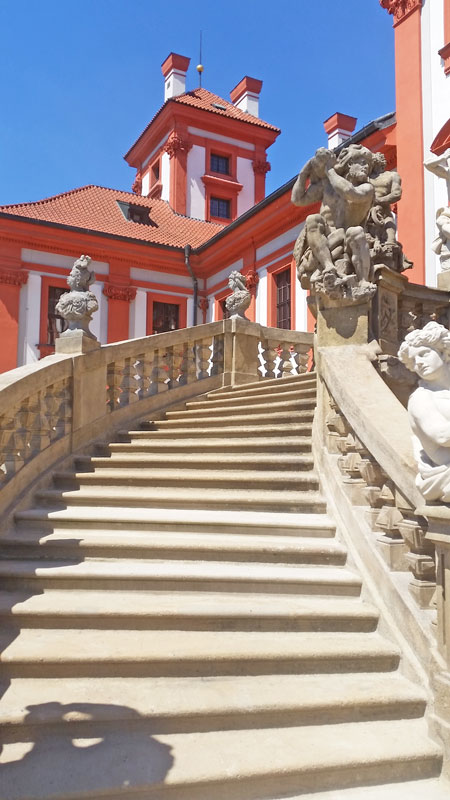 ---
You Might Also Like to Read
---