Prague Holesovice Hotels
---
Holesovice is the Prague 7 area and offers a lot of options so long as you are prepared for a 30 minute walk or are willing to use public transport. At it's furthest you are in the vicinity of the Holesovice train station. At it's closest you are on the other side of Letna Park or towards the Vystaviste (Exhibition grounds). Trams from here stop at the Old Town and Republic Square. Holesovice is on the red metro line so there are stops for the Main Train Station and Wenceslas Square. My favourite Prague Holesovice hotels are below.
---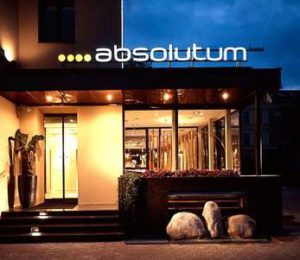 4 Star Prague Holesovice hotels – Hotel Absolutum
Holesovice. Probably the most modern in the area and good parking options. Recommended for people who want to use the wellness services (they have a dedicated wellness studio and the biggest sauna in the area). The Holesovice metro/tram stop is at the end of the road (100 metres) and it's 4 metro stops to Wenceslas Square or 7 minutes by tram. There's also a tram night service if you are out after 1am. Modern and stylish hotel but not much else in the area.
Find Prices and Availability for the Hotel Absolutum
---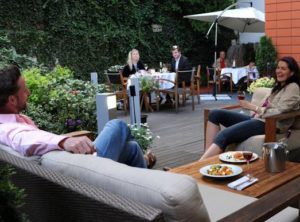 4 Star – Art Hotel
Prague 7 Letna. This is my first choice in the Letna area. It's located in a quiet road just behind the Sparta football stadium. Its a modern building that is actually a living art exhibition in all areas. Bright and airy with not much wood on display. They've made excellent use of the smallish garden by covering half to use as the breakfast room and the other half is a pleasant decked garden.
Find Prices and Availability for the Art Hotel
---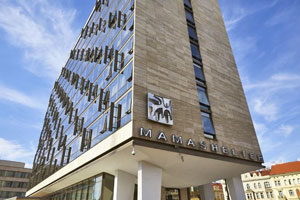 4 Star – Mama Shelter
Mama Shelter has a great location on the street called Veletržni. Five minute walk to the Exhibition Grounds and Stromovka Park or 5 minutes on a tram to get to either the Lesser Town or the Old Town. Friendly staff, smart rooms plus a very colourful and lively atmosphere. With nice on-site restaurants and a cool bar it's basically a fun place to stay.
Find Prices and Availability for the Mama Shelter hotel
---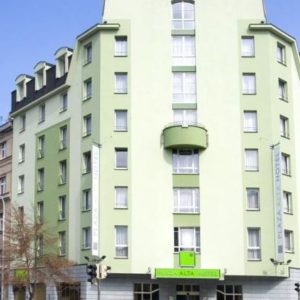 4 Star – Hotel Plaza Alta
Holesovice. 87 rooms and the executive floors offer bathrobes and extra toiletries etc. It's an award winning environmentally friendly hotel with free hi-speed internet. One of the best located Prague Holesovice hotels, Plaza Alta is a twelve minute trip by tram to the centre of Mala Strana. Picks up some conference trade and operates a Czech/Mex restaurant open to the public. It's a 3 minute walk to the DOX gallery.
Find Prices and Availability for the Hotel Plaza Alta
---