An Introduction to Drinking Czech Beer
---
Basics of Czech Beer i.e. Colour and Strength
Your main choice will be Light or Dark. By light I mean light in colour NOT light in strength. Dark beer is closer to an English "bitter" and not to be confused with a Stout or Guinness etc. In Czech a light be will be called svetlý. A dark beer will be called tmavý or černý. In a single sitting i.e. lunch or dinner, stay with one or the other. Regular "on-tap" Czech Beers come in two sizes, 0.5L (just short of a pint) and the smaller size 0.3L. Bottles will be either 0.5L (500ml) or 0.33L (330ml).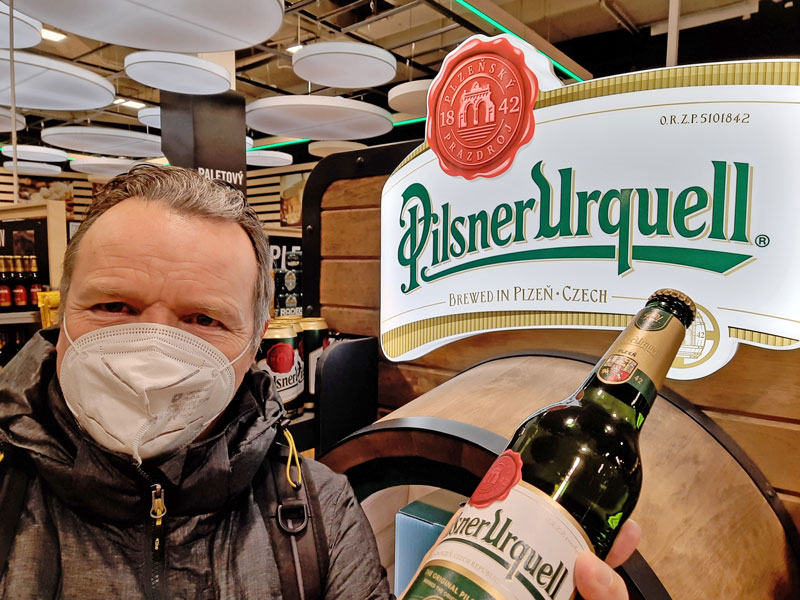 ---
Any other colours?
Well there is Green Beer but that's only at Easter. When you mix a light and a dark beer you get a special beer called rezané. Normally this will all be mixed together so will look a little dark but some places serve it 50-50 in the glass.
---
What about Strength?
On a menu, after the name of the beer will usually be the number 10, 11 or 12. This means "degrees" on the Balling EPM scale so you divide degrees by 2.2 to get the UK/US percentage figure. So a 10 degree is a regular beer equivalent to about 4.4% in the UK. As you go up by degree so increase by approximately 0.5% on the UK scale so expect a 12 degree beer here to be about 20% stronger than a regular Czech beer. It does not stop at 12 either. If you go to small pubs or microbreweries then it's not unusual to see Czech Beer up to 16 degrees (especially Fruit Beer).
---
Local Beers to Recommend?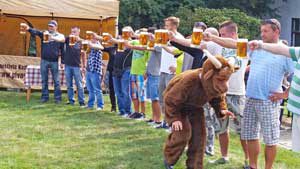 The Staropramen brewery is located close to the centre of Prague but it's largely seen as an export beer so not too many bars in Prague sell this particular Czech beer. Look out for bars with the "Pilsner Urquell" sign outside. Pilsner is a slightly stronger beer than usual (11 degree) but any Pilsner bar will also carry two other beers under the same brand like "Master". One of them is from the Velkopopovicky brewery and sold under the name "Kozel". It's easy to find in Prague, just look for a Czech beer with the picture of a goat on the label and usually you'll find both light and dark on tap. The other beer under the Pilsner brand is Gambrinus but for me, Kozel is just a bit better and if you're here in June then you can experience Den Kozel, a day of drinking and entertainment at the brewery. Less common is a beer called "Bernard". Not so much a local beer as a way of serving local beer, check the Cut Beer post for a memorable beer experience.
---
Three Options For Beer/Food Tasting Tours
---
Non-Filtered
Look out for chalkboard signs saying "Nefiltrované" or "Tankované". Both of these are non-filtered micro beers which can have a unique taste specific to that particular bar if it does the brewing. It should be in the 12-13 degree range and expect to pay about 30% more for a non-filtered beer. If you see "Kvasnicove" then that's what we call wheat beer.
---
Serving Types and Places to try Czech Beer?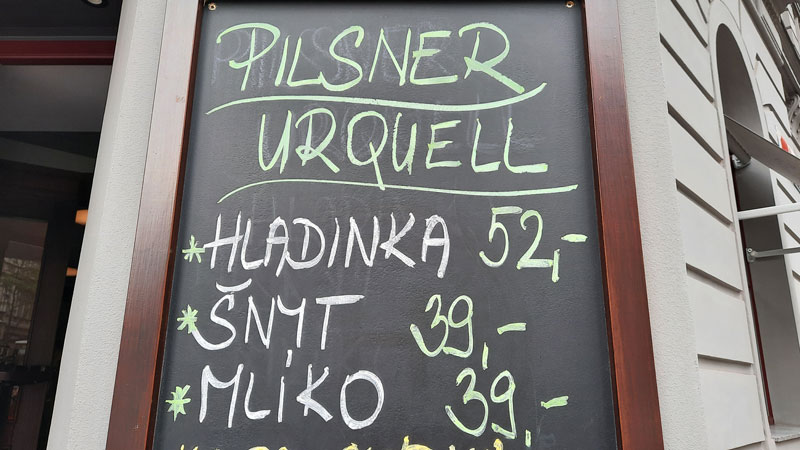 The picture above is telling you that they are serving Pilsner Urquell in three different ways. If you plan on visiting the Riegrovy Sady Beer Garden then you'll find the same offer there. A hladinka is a regular beer with a short head of foam. A šnyt will give you a glass which is 50-50 beer/foam. Mlíko is basically a glass of foam with visible beer at the bottom. Some people have a taste for the foam as it gives the feeling of drinking beer but without the volume so you are not absorbing much alcohol. Who knew?
---
Getting a Bargain
As you stroll down the streets of Prague you will be coming across signs like the one above. In Czech the word "Akce" means a temporary change in price or a discount. This board is telling you that it applies to a half-litre Kozel 12 degree beer and the price is CZK30. This is a very good price for Kozel in the centre of Prague and would equate to a 25% discount.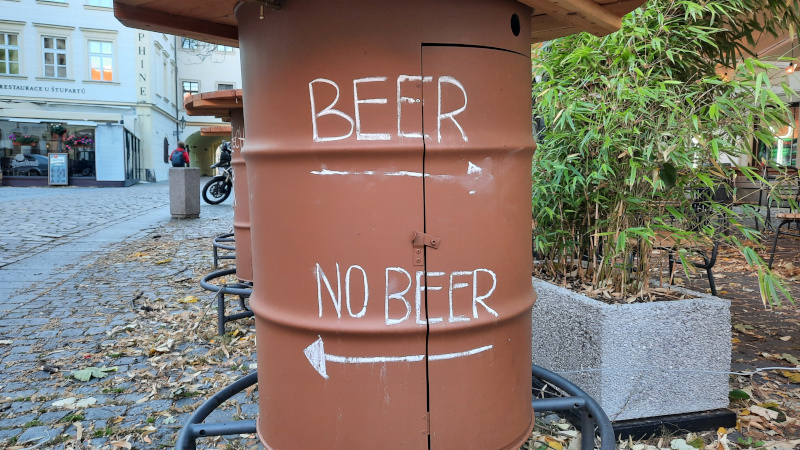 Of the beers that I have described above then pretty much any place will suffice if you want to try them but look out for a restaurant chain called Kozlovna which does excellent food accompanied by Kozel Czech Beer. To take the next step you should have decided which of the types of beer are your favourite and then start to explore some places a bit further out of the centre for a different atmosphere. If you're Gluten Free but you still want to try a Czech Beer then take a look at the Gluten Free Prague post for some advice. Of course you'll want a beer with any of the meals on my Top Czech Food Picks.
---
Beer Museum Tour
There's also an interesting little tour run at the Beer Museum where you'll see the process, learn about beer, sample some and get your own labelled bottle of beer as a souvenir so check the Beer Museum Tour.
---
Some Random Things to Do and See in Prague