Famous Czechs – Mordecai Maisel
---
Mordecai, Mordechaj or Mordechai, Maisel, Meisel or Meysel. There have been several interpretations of his name so I'm going to stick with Mordecai Maisel (fun fact: in Yiddish, Maisel means mouse). Let's put ourselves in the last half of the 16th Century. Emperors Maximilian and Rudolf II have been kind in comparison to other rulers so the Jewish Community was relatively safe and prosperous. The Meisel (in the 20th Century the name changes to "Maisel") family had settled in Prague a century before and had become established as a wealthy business-oriented family at this time. Mordecai Maisel was born into this family in 1528 and historically we hear little of him until he is around 30 years old and fast becoming independently wealthy.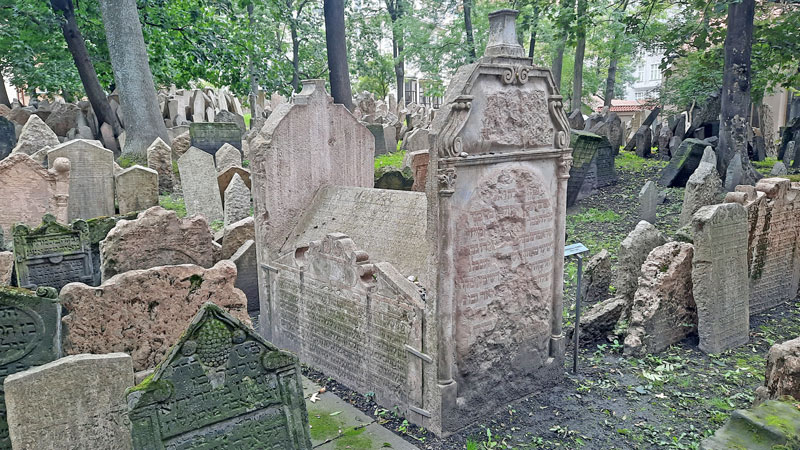 ---
Community Investments
When you break it down, Mordecai Maisel was a philanthropist from that early age and spent a lot of money on housing, synagogues and even donated towards the ST Salvator Catholic Church on the edge of the ghetto (he donated 100 "tolars" which equated to 3.1Kg of silver). The first synagogue he is involving in financing was the High Synagogue around 1568 (which still exists but is not accessible to the public). Within 10 years he'd also built a hospital and paved the Jewish ghetto main roads with cobbles. The effect of this was to bring him to the notice of the new Holy Roman Emperor Rudolf II who unlike his father Maximilian, chose to rule from Prague. Initially a representative of the Jewish Council, Mordecai Maisel's stature climbed.
---
Rudolf II and the Court Jew
By 1578 Mordecai Maisel was a very important man in Prague and although not quite finance minister he was confirmed by Rudolf II as a "Court Jew". This was a concept that really took off a century later but Mordecai Maisel blazed the trail as a man of considerable means who could "provision" the Emperor or in other words, as there were ongoing wars between the Habsburg Empire and the Ottoman Empire, Maisel could help finance and supply these wars.
As his importance and influence grew, so did the fortunes of the Jewish community (even after his death). In 1570 he was a supporter of the newly established Chevra Kadisha (read the Old Jewish Ceremonial Hall post) and in 1580 he largely paid for construction of the Jewish Town Hall. By 1592 he had become an official money lender within the empire and opened his own "Maisel Synagogue".
From 1592 Maisel Synagogue (and Mordecai Maisel's own house) could not be entered by officers of the law, Maisel himself became immune from prosecution for some religious offences. He was underwriting considerable loans to Polish Jewry, giving money to ransom captives (paying for war prisoners to be released) and building new houses for immigrant Jews. One of his last projects was in 1598 when he bought property to extend the Old Jewish Cemetery.
After Mordecai Maisel died in 1601, Emperor Rudolf II attended the funeral but later confiscated all of Maisel's assets. The original Maisel Synagogue was destroyed in the Destruction of the Jewish Ghetto and what you are looking at is a replica from 1905.
---
Something Related or a Few Minutes Away
Destruction of the Jewish Ghetto
Prague Streets – Paris Street – Rebuilding the Jewish Quarter
Activity – Old Town and Jewish Quarter Hidden Secrets Walking Tour
---
Some Random Things to See and Do in Prague