Kasarna Karlin Creative Arts and Entertainment
---
On old German maps of Prague you'll see this spelled like "Kaserne" but the Czech version is Kasárna. Either way it's a word that describes a barracks so expect a ring of buildings around a huge open square that would once have been an army parade ground. So there's a lot of space and these guys fit a lot into it. I've put this in the Activities section but I could quite easily put it in the Food and Drink section if you are coming here for a beer and a light snack or coffee and cake.
Historically the buildings of the Karlín Kasárna were constructed in 1849 to act as a base for 2000 soldiers. On completion it was called "Ferdinand's Barracks" after the previous King Ferdinand V however, after independence in 1918 it was renamed the Karlin Barracks of Jan Žižka from Trocnov before finally settling on Karlin Barracks or Karlín Kasárna. It was used by the military until 2005 and then stood empty until 2013 when the Czech Defence Minister tried to sell it but something was a bit wrong with the bidding process and the whole place was taken over by the Justice Ministry.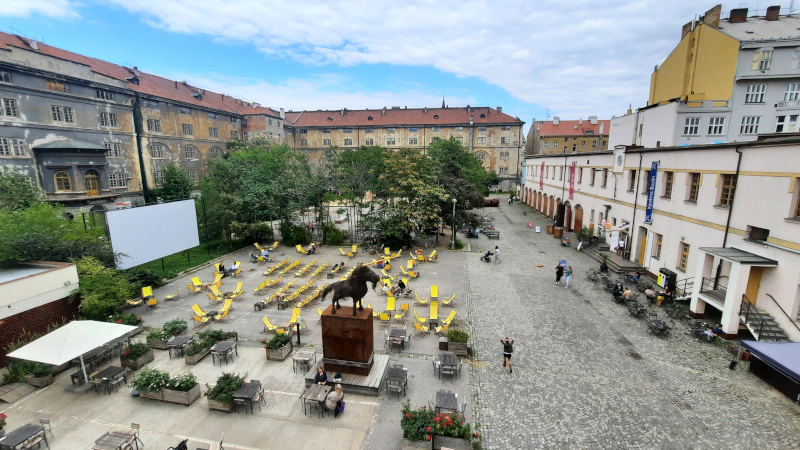 After the Justice Ministry took over there was an initial plan than the Karlín Kasárna complex would be converted into a judicial building complex but as those plans were not ready by 2017 the city decided to "loan" the complex to a cultural development group called Prague Centre.
---
The Modern Karlín Kasárna
For a start let's say that you should visit as quickly as you can because the complex is currently under a "Temporary Use" agreement. Although it's open all year the best time to visit is between April and October where you'll find a variety of entertainment from live music to dance classes. There's also beach volleyball, a sauna, summer cinema and a unique swimming pool bar/cafe.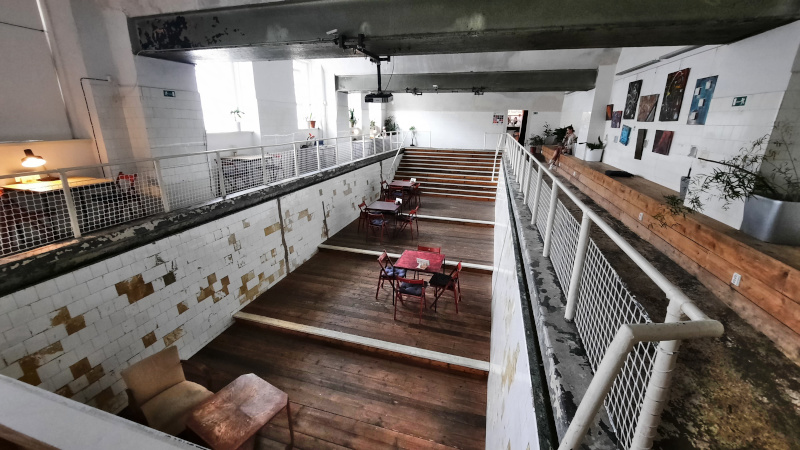 It has a very different feel depending on whether you are here in the afternoon or the evening. In the afternoon you'll find families letting the kids run around, people stopping for a quick snack and a few "remote workers'. In the evening it's more for groups of people sitting around and enjoying a beer or two with some music in the background. Basically it's a place that focuses on local arts, creative works and entertainment. It's worth supporting.
Sometimes the entry to this place is listed as Krizikova 12 but that door is often closed. Instead use this Google maps location to get to the street called "Prvniho Pluku" and the entry to Karlin Kasarna is just before the railway bridge crosses the road.
---
Something Related or a Few Minutes Away
---
Some Random Things to Do and See in Prague