Prague Cannabis and CBD
---
After I wrote about the Prague Red Light District I had a few interesting emails not just about that but also about other "services" so I thought I'd write about a common question that comes up on my Walking Tours which will be "is cannabis legal in Prague?". Because many shops will appear to have cannabis products in the window and in some open spaces like parks there's a definite whiff in the air. Here's how to understand what are your Prague Cannabis and CBD options, legality issues, prices, terminology and where you can buy. The beginning of the post is about CBD/CBG and further down is about cannabis.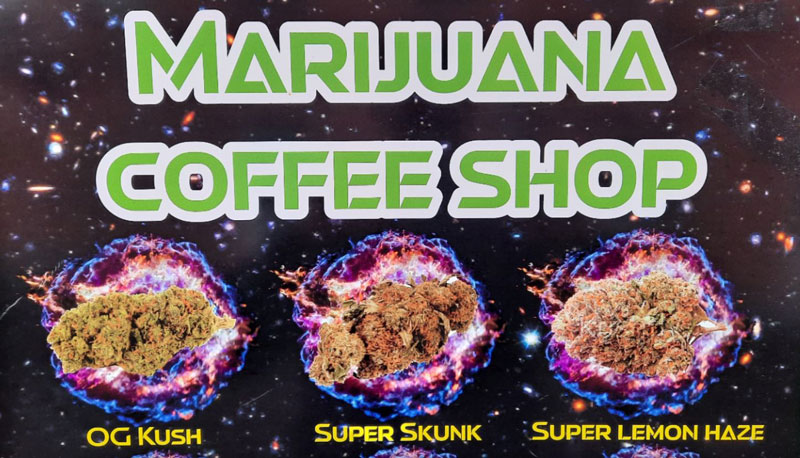 ---
Why Only CBD Prague Cannabis Products?
You will see signs for CBD all over the place. CBD can be extracted both from Marijuana and Hemp. CBD (Cannabidiol) is supposed to be the non psycho-active part and THC (Tetrahydrocannabinol) is supposed to be the psychoactive-addictive part. But in reality all CBD products will contain a trace element of THC and the Czech Republic sets the upper limit at 0.3% of content to be able to legally sell a CBD product. So that means everything on sale with the leaf on it has been infused in some way with CBD oil which contains no more than 0.3% THC by volume. Don't be worried about THC, it's actually required for you to get any benefits from the CBD part. In general, for smokers then CBD flowers give the better experience and are the least expensive at less than CZK200 for 0.5 grams but note that this would be the average price for buying real cannabis here.
---
CBD or CBG?
As CBD becomes more popular you can already see people using CBG (cannabigerol) to try and differentiate their product. CBG is present in any hemp product but may account for as little as 1/20th of the volume of CBD so you'll have to ingest a lot to see any difference plus it's aimed mostly at people using it for specific medicinal purposes.
---
Prague Cannabis, Receptors and Medicinal Purposes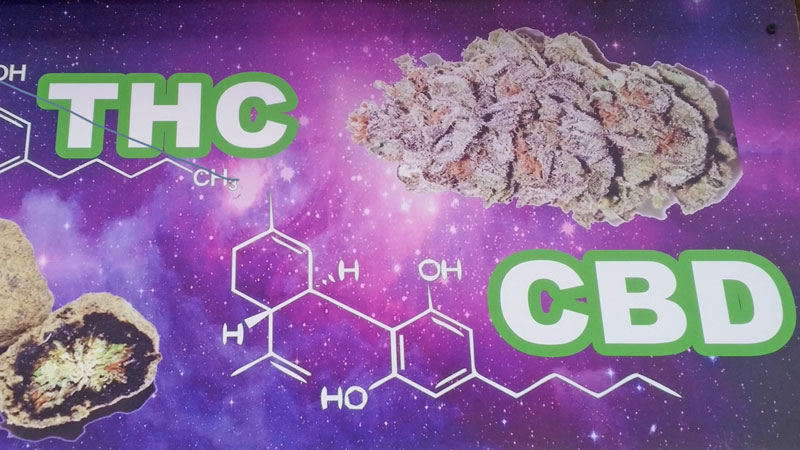 If you are not smoking it then you are introducing CBD into your diet as a way to feel better either as an oil or resin. It's well known that CBD does nothing to treat the underlying causes of pain but it will cause the brain to create more amino acids (if you want to fully understand this you need to Google CBD and GABA) which dull the nerve receptors of the brain. In late-stage treatment a CBD user can be ingesting up to 600mg per day to offset pain.
If you are researching this then you will have stumbled across the abbreviation ECS which stands for Endocannbinoid System. In short, it's how this drug influences your body. CBD effects are well documented including decreasing anxiety, aiding sleep and reducing pain by influencing your CB1 nerve receptor. However, you have another receptor called CB2 which overlaps CB1 but is thought also to include individual organs and body systems. The jury is out on what influences what but some are pushing CBG as being "better for you".
---
Prague Cannabis Laws and Penalties
Cannabis law has evolved and is still evolving. In 1993 while the production and sale of cannabis was criminalised, the ownership and use of cannabis was in fact legal but there was always a question of volume. Regulation 469 passed in 2009 stated that a "small amount" of drugs could be dealt with as a misdemeanour but it wasn't until 2013 that the Czech Republic defined what constituted a "small amount" of Prague Cannabis. For "weed" they set the figure at 15 grams but when tested in court in 2014 there was an interpretation that 10 grams of "dried weed" also qualified as a small amount. For "Hashish" the criminal limit is 5 grams. Since May 2021 the legal interpretation of "greater than a small amount" is based on the circumstances. So what does that mean? It means that it is illegal to carry cannabis but that, to be non-criminal if you are only carrying up to 10 grams of weed or up to 5 grams of hashish then the police can issue a fixed-penalty fine. At the time of writing this is a moving target with a minimum of CZK1000 rising to CZK15,000 but I've not found any kind of scale as to why the fine varies so much. People have told me that being fined for smoking is a lot cheaper than being fined for being in possession of raw material. More than the limits or attempting to sell and you will start to enter the legal interpretation area which if "dealing" is suspected will result in a criminal offence.
---
Where and How to Buy Prague Cannabis and CBD Products
If you have accepted the penalty above then the next step is finding a place to buy. If you don't know a grower then the next best thing is to find somebody already smoking cannabis that may have some spare to sell. You'll find many people are happy to sell because they get the money and are no longer carrying the drug. Where do you find people already smoking? parks, outdoor events etc.
Wenceslas Square often comes up as a place of last resort for people looking for Prague cannabis but expect poorer quality product. Do not ask bar staff for recommendations on where to buy because they'll be fired if they help you. If you are using Facebook Messenger then here's the direct contact for MJ's Czech Smokers Facebook Page for some realistic buying options.
It's getting quite popular here for vending machines to sell CBD oil products and especially "CBD flowers" which have the appearance of a cannabis plant bud but which are in fact just CBD infused with the legal amount of THC. If they were real cannabis they'd be breaking the law.
---
How Much Is It?
If you're in a social environment then a gram of Prague cannabis might be as little as CZK100 but in reality as a tourist walking up to a stranger be prepared to pay CZK400 or more for a gram.
---
Can You Grow Your Own If It's Only For Personal Use?
The legal interpretation is that "personal use" is possession of 5 cannabis plants that do not have a THC content above 0.3% and if you meet these requirements then it's still a misdemeanour and you can receive a fixed-penalty fine. There is a law trying to get through parliament that would allow the 5 home-grown plants to be legal but we're not there yet.
---
Can you smoke Cannabis Legally in Prague?
NO! You are "in possession" and can receive a fixed-penalty fine.
---
Some Random Things to Do and See in Prague