Prepare for your Prague Trip
---
The Czech Republic is an EU member state and it has an open-border policy with neighbouring EU countries. It is a Schengen treaty member. To enter the Czech Republic on your Prague trip even if you have the valid visa, you must have a passport with at least 6 months validity on it i.e. if you arrive on January 1st, your passport must not expire before June 1st of that year. If you have children aged 15 or over they must have their own passport.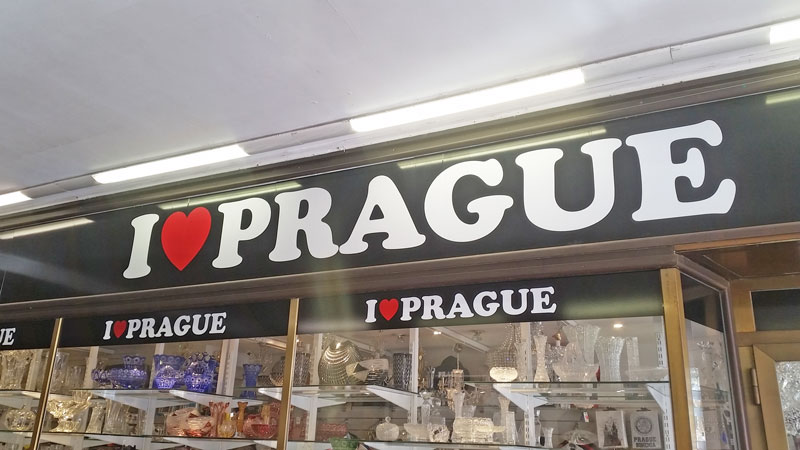 ---
Three resources below:
1) Interior Ministry is at http://www.mvcr.cz (with English version options on some documents) which is a goldmine of Prague trip information if you have the patience to work through it.
2) Foreign Ministry is at www.mzv.cz/jnp/en (diplomatic missions and entry details).
3) Visa info is on the Visa Exemption List https://www.mzv.cz/jnp/en/information_for_aliens/short_stay_visa/list_of_states_whose_citizens_are_exempt/index.html. If you are a citizen of any of the countries on this list you will need a visa to enter CZ.
Note that British Passport holders who are NOT British Citizens should contact the nearest Czech Consulate for details on visa restrictions BEFORE embarking on a Prague trip. Non-EU but still European continental are generally allowed 90 days.
---
British Embassy in Prague
Webpage is at http://www.britishembassy.gov.uk
Postal Address:
British Embassy Prague
Thunovska 14
118 00 Prague 1
Czech Republic
The consular section is open at the following times:
Monday to Thursday: 0900-1200 & 1400-1630
Friday: 0900-1200
Saturday: Closed
Sunday: Closed
Normal Number: +420 257 402 111
Emergency number for outside the hours above: +420 602 217 700 (Emergency constitutes the arrest, serious injury, serious illness, death, or disappearance of a British Citizen, it does not include petty crime or replacing lost passports).
NOTE: The embassy no longer issues UK passports. This is now a postal service done by the consulate in Dusseldorf, Germany.
---
Finding Somewhere to Stay
The rise in tourism means that Prague has an ample stock of hotels, apartments and hostels to suit a range of tastes and budgets. Forward planning is advised so start your search with Old Town Hotels. Try to view pictures of any potential accommodation and book ahead to avoid disappointment when you arrive, especially at peak holiday periods. Those who prefer a little more privacy and independence on their Prague trip might wish to consider renting a short stay apartment in Prague. These are paid for per night, and offer the chance to spend time living as a resident in one of Prague's many historic neighbourhoods. Couples and larger groups may find this a more flexible and authentic way to experience the city.
---
Lost or Stolen credit/bank cards and Travellers Cheques
Make a note of the numbers that you may require on your Prague trip. This normally would be the number of the credit card company lost card hotline or your bank. Make sure you get a number that can be called from abroad i.e. freephone numbers cannot usually be called from outside of your own country.
Lost or stolen cards should also be reported "in person" to the following police station:
Foreign Police HQ
Konevova 188/32
Prague 3
This Police station is open 24 hours and has on-site English language translators (and some of the police speak English as well).
---
Health
Your primary concern on your Prague trip should be no more than how much space to leave in your suitcase for your souvenirs but, of course there are other matters to attend. A visit to the Prague Health page might be useful for you. Prague has many well stocked chemists etc but, you may wish to bring medicine with you if you need a certain type. Mains water in Prague is safe to drink but, I wouldn't recommend lots of it. You will find that most Prague shops stock mineral water (perliva means with bubbles, neperliva means still, jemne means mild i.e. with bubbles but not sharp). The local brand is Mattoni (perliva) and you may also see "Dobra Voda", "Aquila" or "Toma". We regularly use all of these brands.
---
Adaptors and Transformers
You need a power transformer if your appliance does not say that it can run on 220-240V and 50Hz i.e. if it runs only 110v 60Hz then bring a transformer.
You need a power plug adaptor if your appliance has a "three pin" or "two flat pin" arrangement.
---
Other Advice
The Checklist page will help you keep focused on the basic pre-travel requirements.
---