Prague Travel from the UK – Tips and Terms
---
This page has Prague travel advice and tips for when you are about to book your holiday. It deals with making bookings online, paying and terms used in the travel industry.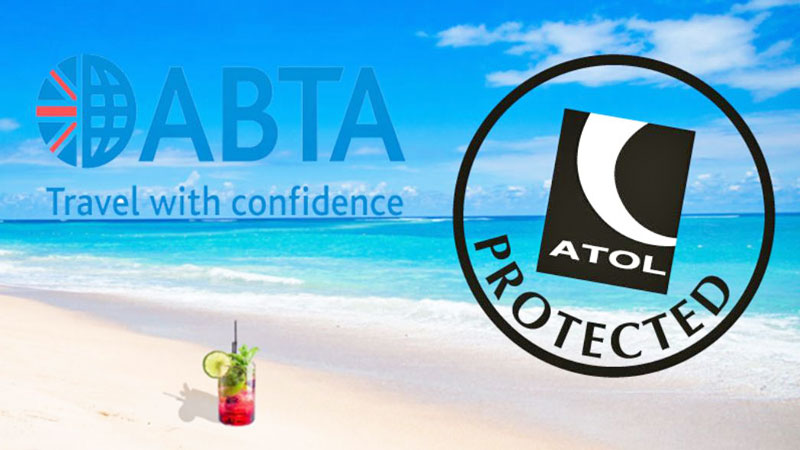 ---
What is ATOL?
Air Travel Organisers Licensing (ATOL) is what people intending air travel to Prague from the United Kingdom should look for when booking Prague holidays and Prague flights through a travel agent. Should your tour operator or airline go bust then this bond insures you against any ensuing costs.
If you have already departed the UK and the tour operator goes bust then ATOL guarantees payment to your hotel accommodation in full.
The British Civil Aviation Authority (CAA) provides transport to get you back to the UK from your destination if you have already departed.
---
What is ABTA?
Association of British Travel Agents (ABTA) is, as it states, an association. It sets standards regarding the description of the hotel package and if you are disappointed or disagree with that description then you have rights to complain. Should a member travel agent go bust then your holiday costs will be covered by your normal travel insurance. ABTA covers "non-air" Prague travel i.e. you must have travelled overland (pretty rare nowadays).
---
Online Prague Travel booking risks
As described above ABTA and ATOL apply only to Prague flights and Prague holidays booked through a UK outlet. This extends to cover Prague travel booked through the "online" entity of UK land outlets. Prague travel booked online can be covered as well but you have to look. You'll find examples below.
Booking Prague travel through a .com site or a .co.uk site? it's all the same isn't it? WRONG. Take Expedia, one of the biggest online booking services in the world. If you book Prague travel via their expedia.co.uk website then you are ATOL covered but you may end up with the parent company ATOL protection which, shall we say, has some issues whether you are actually covered or not. Booking through Travelscape or Vueling? That's Expedia as well.
Booking Prague travel through https://www.lastminute.com or Travelocity.co.uk? It's the same company in fact and trading under "LM Travel Services Ltd". It is a UK company, an ABTA member and has ATOL cover.
Booking Prague travel through cheapflights.co.uk? It's a UK company but, not a travel agent. It carries advertisers of holidays but is not responsible for content. It appears to have no ATOL cover.
---
Pay by plastic?
It's far safer in the current environment to pay with a credit card. If your credit card is an "air miles" card then even better. Avoid paying using a debit card as your Prague travel cost won't be covered if you book direct and it goes bust.
If you are arriving at Prague Airport from the UK then check the Prague Airport Terminal One page or check my Recommended Airport Transfer Service.
---
My Own Guided Tours – Cheaper Than You Think!