The Litacka Prague Travel Card
---
The Litacka Prague travel card (Litacka sounds like "litachka") is designed to be used by adults for periods of between one month and one year. It can also be purchased for children who have had their 6th birthday but who are not yet 15 and in this case it allows free travel. It is not designed for short stay tourists if you are looking for a short term travel pass then go to the Prague Three Day Travel Pass page or go to a DPP ticket office to get a 1 month pass.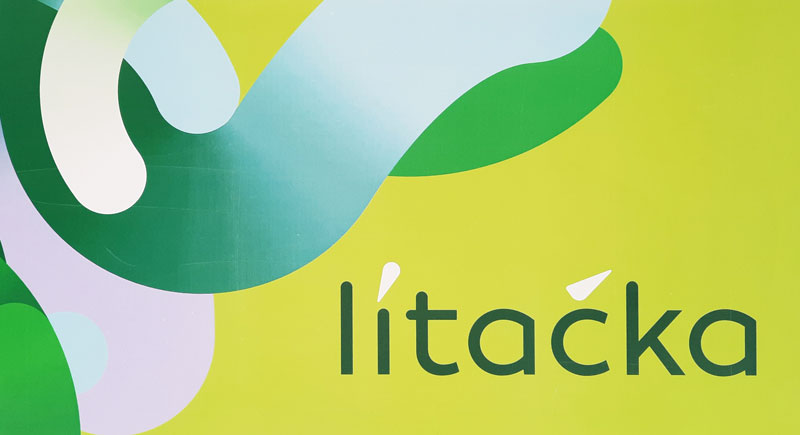 NOTE: If you are aged 60 or over then check the Exploring Prague Over 60 post for exact information for 60+ travellers as discounted and FREE public transport is possible in the city so long as you carry your National ID card (EU) or Passport (Non-EU) or Czech PID card with you as proof of age.
This post assumes that you already have a physical Litacka Card. To get one you'll need to go to Škoda Palace Jungmannova 35/29, 110 00 Prague 1 – Nové Mesto with a passport-sized photo. Or online if you go to https://karta.litacka.cz/new-application then you can fill in the basic information and add a valid photo, but you'll still need to go to the office to collect it.
---
Create or Login to a PID Litacka Account
If you already have an account then go to https://www.pidlitacka.cz/home and select the EN option.
If you've not registered before then go to https://www.pidlitacka.cz/registration, select the EN option and continue below.
Enter a contact email
Enter a password and confirm it
Tick the "Business Conditions" box
Tick the "Over 15" box
Click the "Register" button
You are sent an activation email within 2 minutes
Click on the Activation link and you are returned to the PID Litacka site
Enter your password and login.
The obligatory contact field must be filled i.e. your first name, surname and date of birth.
Save your changes
---
Add a Travel Voucher
On the left menu select "Season Tickets" (Note that if you want to get back to this screen then on the top right of the screen under your email select the "overview" option).
If it's your first time you'll be asked to enter your Litacka 16 digit ID and then scroll down to click on the "Add Identifier" button. If you have already done this before then just click on the "Purchase Fare" button on the right of the card number.
Select your Tariff – for 99% of people this requires just clicking the "Prague" option which gives you P+0+B i.e. the whole of central Prague. If you are staying outside of the centre then your local transit bus stop timetable will have a zone number on it i.e. 1 to 7. If you want your Litacka to cover the whole journey then select the correct zone number.
Select the date that you want the voucher to start. Scroll down and click the "Next" button.
You'll be asked to confirm details depending on what you selected above and finally when the price is shown, scroll down and click the "Buy" button. Scroll down and click the "Next" button.
Choose Payment Type i.e. it defaults to a credi/debit card. Scroll down and click the "Next" button.
Agree to the Terms and Conditions, scroll down and click the "Buy" button.
Enter your payment card details and then click on the orange "Pay xxx" button. If your card has a security requirement then your bank will now be sending you an SMS with a security code. Enter that number into the field. You'll receive a few emails confirming the purchase. Keep these emails.
---
Other Stuff
1) If you are going to be doing this regularly then you can enter payment card information, add a photo and manage other cards i.e. for your kids.
2) You can now download the PID Litacka app https://app.pidlitacka.cz/en/ and login with your details. You can see what travel voucher you have active and get access to transport timetables and route planners etc.
---
VALIDATING AND READING THE VOUCHER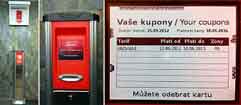 So long as the 16 digit number on the card that you are carrying matches the voucher that you have loaded to it then there is no manual validation required. If you want to "read" the card to see what's active on the card then each metro station has one of the old "Opencard" validators pictured which accept Litacka as well. Just put your Litacka in the slot. It will read any current travel voucher. Once you've seen the dates on the screen you'll get the "Muzete Odebrat" meaning, you can take your card. Note that the PIDLitacka App (mentioned above in the Other Stuff) has taken over this "read" function. If challenged by ticket inspectors you just give them the card and they have a portable reader. If in doubt, stop at a DPP office and they can read the card/voucher details.
---
The Bank Card Option
Not got this set up yet so when I find out how it works and if works with non-CZ bank cards then I'll update this page. Right now it seems that the minimum requirement is a "contactless" card added to your PID Litacka account.
---