Podoli Swimming Pool
---
During the summer months the Podoli Swimming Pool is a magnet for families looking for a half-day or even a whole day playing in the sun and having safe water sports fun but it's also a place for serious swimmers and athletes. On this post I explain the balance that they strike and what to expect.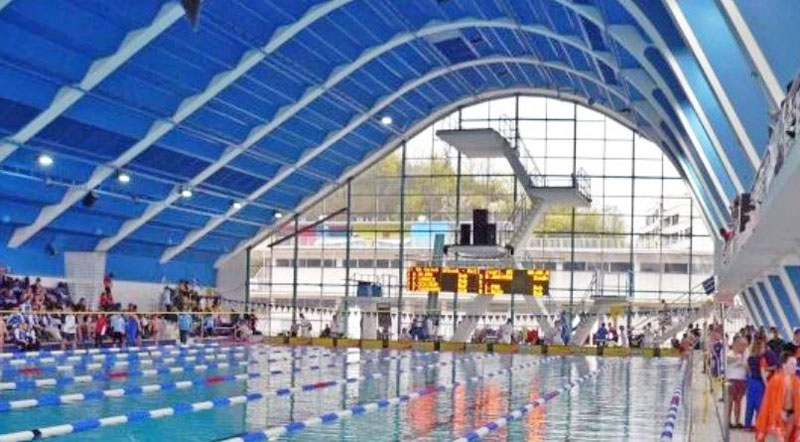 When Podoli Swimming Pool opened in 1965 it was considered cutting-edge stuff with TWO Olympic-sized swimming pools, one internal and one external plus a separate heated external pool and a small "relax" pool (jacuzzi). The shape of the roof like a breaking wave plus utilising one whole side of the roof for seating to view the external pools was revolutionary. Given all the crap that was built in the 1960s it stands out as an attractive but functional building that is still relevant today. So relevant that in 2021 it was named as a National Cultural Monument.
---
Podoli Swimming Pool For Anybody
This means you are just going to turn up. They have two main pricing groups i.e. they have "all year round" pricing which is designed for the facilities and the internal pool. They also have "Summer-only" pricing which is valid May to September. Within the summer pricing there is the "day" option i.e. you can pay and your ticket is valid until they close. Otherwise you have to select a time period i.e. number of hours. There are options for other facilities like the sauna/steam rooms which are usually over and above the regular pool pricing but they do packages like 2 or 3 hours including both sauna and pool plus you can buy season tickets. The two Olympic-sized 50m pools are divided by lanes and at any point there may be restrictions on which lanes are available because swimming clubs can reserve lanes etc. There are both internal and external diving boards which again may not be in use depending on the schedule although the external diving board should be in use throughout the summer.
---
The Relax Pool
This is a glorified jacuzzi and waterfall. They publish a calendar of "massage control" or in other words when they turn on the jacuzzi part. This is usually blocks of 1 hour on 1 hour off starting at 10am.
---
Other Facilities
There's paid parking directly in front of the Podoli Swimming Pool but if that's full you'll need to use street parking so check How to Use a Prague Parking Meter. If you are biking here then internal secure storage is free. There is both a cafe/restaurant on-site and vending machines.
---
Podoli Swimming Pool for Kids and Parents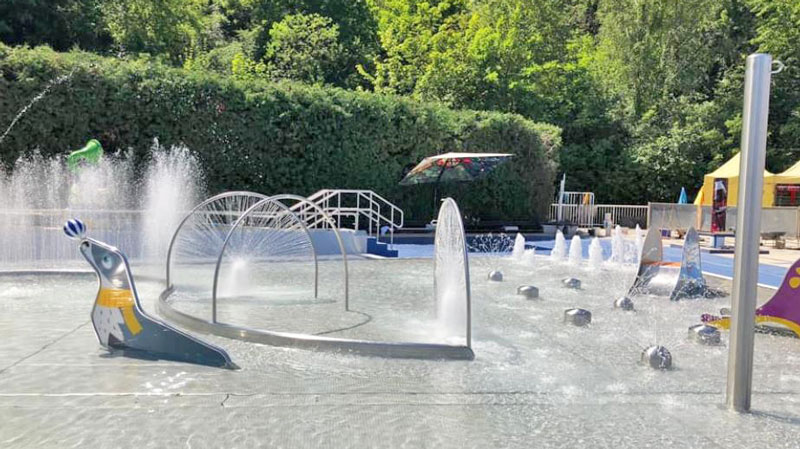 The big thing for parents are the open grassed area and the paddling pool. Children over 1 year old may use the paddling pool under parental supervision. Be advised that children less than 1 year old CANNOT use the paddling pool even with parental assistance. The loungers on the grass are first-come-first-served otherwise bring large towels or a sheet for sitting on.
Website and Picture Credits: Podoli Swimming Pool
---