Prague Karel Zeman Museum
---
Yeah!, I know what you're thinking. I've put this post in the "Activities" section by mistake! Well get ready for one of the most unique things to do and see in Prague. If you've got any creative juices, any interest in film or you have kids in the 4-12 age group then this is for you.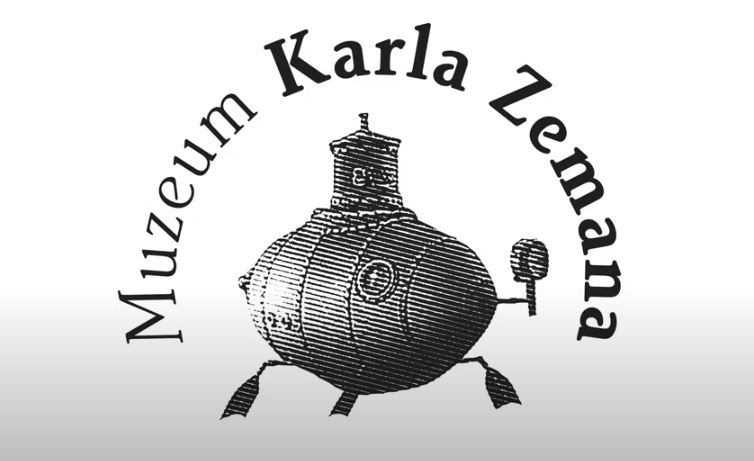 ---
Who Was Karel Zeman?
1940s and 1950s Czech was a pioneering era for animation and Karel Zeman is considered to be the father of the short animated film format. We're not talking the Walt Disney brand of animated film with remakes of fairy stories. The Czech version is artistic, dramatic and to be honest sometimes a little threatening. But specific to Karel Zeman the thing that put him apart from all others was his use of special effects. Watch this video for a quick introduction to his work.
Between 1946 and 1970 Karel Zeman released almost 30 short films and feature films. If you get the feeling that you're watching a Jules Verne story then you'd be right as Karel Zeman was a fan of adventure and took a lot of inspiration from Jules Verne books.
---
Tricks and Effects
But what Jules Verne could not do was provide the visual effects. You might think it's a bit basic now but effects using film overlay, scale models and motion were cutting edge stuff for the time. Both Karel Zeman and Walt Disney pioneered the combined use of animation and recorded motion pictures. Zeman worked with top artists of the day for his sets and experts in subject matter for the stories.
---
Why Visit the Karel Zeman Museum?
In a nutshell, visitors get to see how all the original special effects were achieved and even to become part of an effect (lots of places for great photos). You are surrounded by creativity. In more detail:
1) In it's most basic form you treat it as an interactive museum which is why it's great for kids.
2) You can hire a museum guide, usually a graduate from the Arts and Design Academy, who'll explain the significance of the exhibits.
3) You can view public workshops where graduate designers show you the basics of animation.
4) You can do your own animation and create special effects either using paper cut-outs or even green screen technology. You'll create your own videos to keep.
5) During the Summer they operate their own boat so if you were looking to do a short boat trip on the river (45 minutes) then you can get a family ticket (2+2) for the Karel Zeman Museum and the boat trip for CZK1200. Great value and for comparison, the Little Venice 45 minute cruise for a family of 4 is CZK1500 on it's own!!
Watch this video for an example of a workshop that creates animation using paper cuts.
---
Where Is It?
It's on the Lesser Town side of the Charles Bridge. If you walk FROM the Old Town then when you reach the first building on your left you'll see a staircase going down to a courtyard. Go down the steps, turn left and the Karel Zeman Museum entry is in the corner.
---
In Summary
The Karel Zeman Museum is great value and the staff are graduates either from FAMU (film academy) or UMPRUM (arts and design academy) so they are passionate on the subject. If you are coming here with kids then allow at least 90 minutes if you treat it as a fun photo opportunity place to visit. Add another hour if you do a public workshop and let's call it a half-day if you do any of the private workshops and/or the boat cruise. It's fun, it's creative and it's informative. Having worked all over the world I can say that it's unique in it's content and history. Loads of details on the Karel Zeman Museum Website.
---
Something Related or a Few Minutes Away
Activity – Little Venice Cruise
Parks and Gardens – Kampa Island
Legends – The Water Wheel and the Demon
Art and Culture – Kampa Modern Art Museum
Mission Impossible Filming Locations
---
Some Random Things to Do and See in Prague