Hire a Prague Limousine
---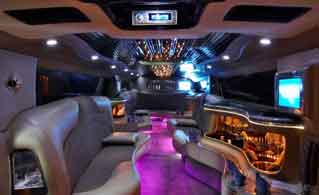 You've been partying with your mates since you left home. Couple of drinks at home, meet your mates at the airport, few drinks on the plane and then you arrive at Prague airport. So why stop the fun now….bring on the Hummer 200. You can hire it just to get you from the airport or you can book it by the hour if you fancy a roll around Prague. If you are doing an airport transfer then the maximum (with luggage) is 10. If you want the maximum 20 people then luggage will have to go into a separate vehicle.
CLICK HERE TO GET A QUOTE FOR A PRAGUE LIMOUSINE .
Well just look at this. If this doesn't get you in the stag party mood then nothing will. You can pre-order your own special drinks to be available for the trip. It's approximately a 30 minute drive into central Prague so sit back with your drink, give your playlist to the driver either on CD or hopefully you've made a DVD to take advantage of the three LCD screens. Ramp the amp and enjoy the ride.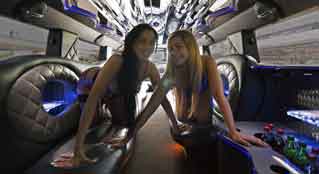 Want to enjoy the ride even more? An optional 20 minute striptease service is offered (male or female) during your trip. No need to slow down, keep calm and party on.
The hummer has the capacity for 20 without luggage or 10 including. If you don't need that amount of room then consider the classic Lincoln 120. Designed for transferring six people with luggage (or 8 without) it's still finely turned out inside with a bar and excellent sound system if you want it. Like karaoke? one of the Lincolns comes equipped with microphones.
Split the cost, you'll never do it on your own
Keep the party going
Arrange your own drinks to be ready when you arrive
Bring your own music playlist on cd or dvd
Arrange a stripper (male or female and choose your performance)
Get noticed and arrive in style
CLICK HERE TO GET A QUOTE FOR A PRAGUE LIMOUSINE. Or you could take the bus.
---