The Prague Hop on Hop off Bus
---
The Prague Hop on Hop off creates a feeling that you can save on all that walking and let the bus take the strain. In large European capital cities like Berlin, London, Paris or Madrid I think Hop on Hop off is a valuable addition to the city tour scene. When you've got big distances between sites you can save money and not have to suffer the public transport as in the case of London and you'll undoubtedly be passing lesser known but equally interesting places.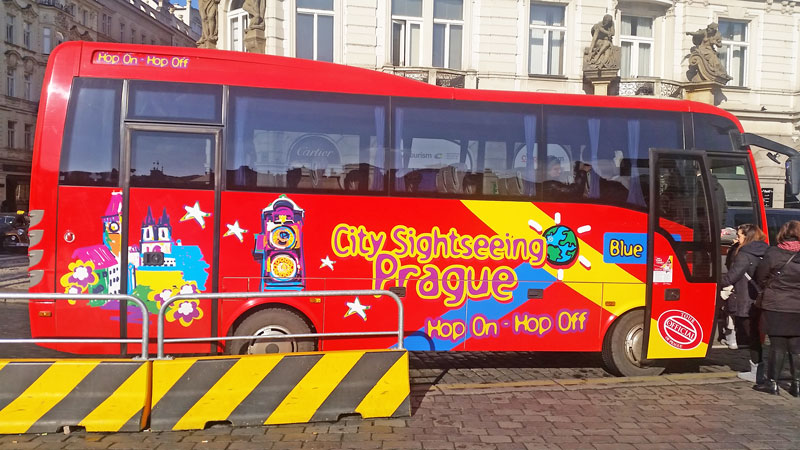 ---
But what about Prague?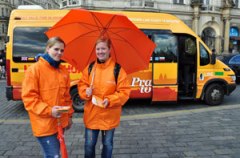 This is not a big city. Even if you made an effort to walk slowly you could get from the Prague Castle to Wenceslas Square or the Old Town Square in as little as 30 minutes. In doing that you would have walked most of the Royal Road plus having passed the Church of St Nicholas and crossed the Charles Bridge in the process. You should be able to walk between any two points in the Old Town in less than 8 minutes. You can walk from the Old Jewish Cemetery, passing the Rudolfinum, Museum of Art and Design, Klementinum, St Francis, Charles Bridge, National Theatre and Palac Zofin all within 13 minutes. Inside half a day you'll realise just how little time it takes to walk between these places.
---
---
There is a place for Prague Hop on Hop off like when it's pouring down with rain, when it's freezing cold and when you've got trouble walking. But for me, coming to Prague and browsing the centre of town with it's Top Attractions means preparing to explore using those things attached to your legs.
However, if you do want to use the Prague Hop on Hop off service then just make a note of the timetables. In the centre of town you'll find they are stopping quite frequently but outside the centre it may drop to only once or twice an hour.
---
---