Krtek the Little Mole
---
If you have spent any time in the Czech Republic and you have young kids then you will have stumbled across Krtek which translates in English to Little Mole. Krtek is the main character in at least 50 short animated films but he has friends like a rabbit and a hedgehog etc. If you've got young kids or grand children then this is the number one souvenir for them. Krtek is also an educator as you'll see below.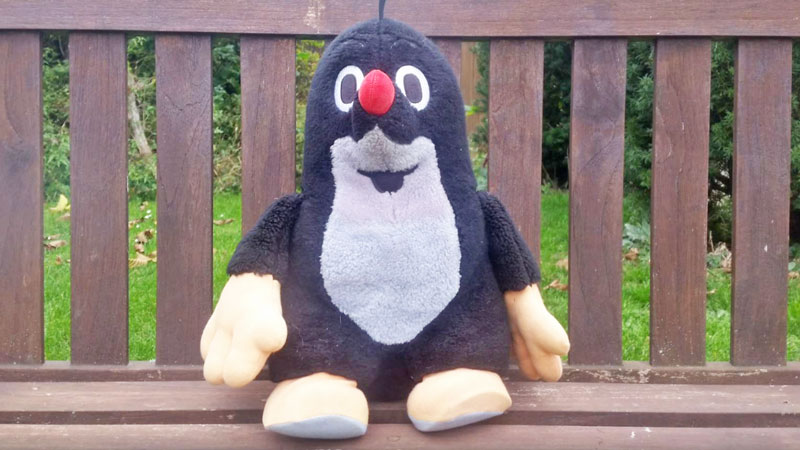 ---
The story goes that in 1956 a guy called Zdeněk Miler was making short animated films and he was commissioned to make an educational film for children using animated animal characters. Walt Disney had pretty much cornered the market in short animation but Miler did not like the brash American-style script given to him and chose to make a humble mole the main character. So Miler set to work and the following year he released an animated film called "How Little Mole Got His Trousers". That's a 12 minute video which you can watch below but it's in Czech so watch it with the sound off. The first half of the film is Krtek wanting to have a pair of trousers with big pockets for his things. Then you'll meet various creatures that will in some way will later be able to help. Krtek is sad that he cannot make his trousers until a flax plant speaks to him and tells Krtek how to look after the plant until it's ready for harvesting. Then you meet the creatures again but this time they help him.
So this story from 1957 showed the process of growing plants, taking care of them, the harvesting of plants, how they are then turned into raw material and eventually a finished clothing product. This first film, which won a silver Lion award at the Venice Film Festival, would turn out to be unusual because it had Czech language (the majority of the animated films have no language except for a few specific exclamations like "yeah!" and "yay-da!" and fun fact – in the 1960s he used his daughters' voices.
---
Zdenek Miler is credited with the production of 70 films but more than 50 were about the adventures of Krtek and ranged between 5 minutes and 28 minutes (worth noting that all the 28 minute films were made between 1982 and 1994). Another 10 films were made in the late 1970s using a violin-playing cricket who had previously appeared only as a supporting character in Krtek films. Miler retired in 2001 so the final Krtek story was released the following year called "Little mole and the frog".
Krtek went into space on May 16th 2011 on the last journey of the shuttle Endeavour. 2011 was also the year Zdeněk Miler died aged 90.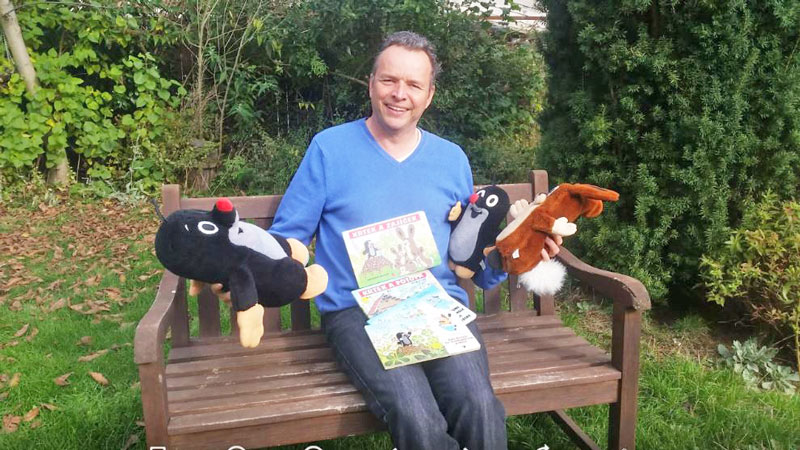 ---
I first saw the Krtek cartoon (Little Mole and the Carpet) in 1998 on a program called Večernicek which was and still is the pre-bedtime kids story on national TV and is broadcast weekdays at 6-45pm (Krtek was first broadcast in 1975 (fun fact – six Krtek stories have never been shown in this programme) and like most of the animated shorts it's language-free.
I don't think we made it to our second christmas with kids before Krtek presents appeared under the tree. In big bookshops like Neo-Luxor on Wenceslas Square you'll find the books are translated into English, German, Russian, Spanish and Italian (I orginally started learning Czech by reading the Krtek stories in Czech and English). That's by no means the limit because Krtek stories have been published in more than 20 languages since it first appeared and is licenced to be shown in 80 countries.
---
The 2014 Re-Launch
After the death of Zdeněk Miler in 2011 his daughter took over the rights to the character and licenced it's use to a Chinese film production company. This added a Panda as a central character and turned Little Mole into a kind of butler. I've not met anybody who thinks that the new stuff is any good.
---