International Prague Schools
---
Around the city you will also find a number of International Prague Schools that are fully accredited and that follow a traditional curriculum (British/American). Teachers in these institutions gained their approbation mostly in Great Britain and the United States. The Czech state does not contribute to these schools and tuition fees compared to Czech schools are much higher. Annual fees may be higher than CZK500,000 per year. It's mercenary for sure but, if you can't afford it then don't start down this line.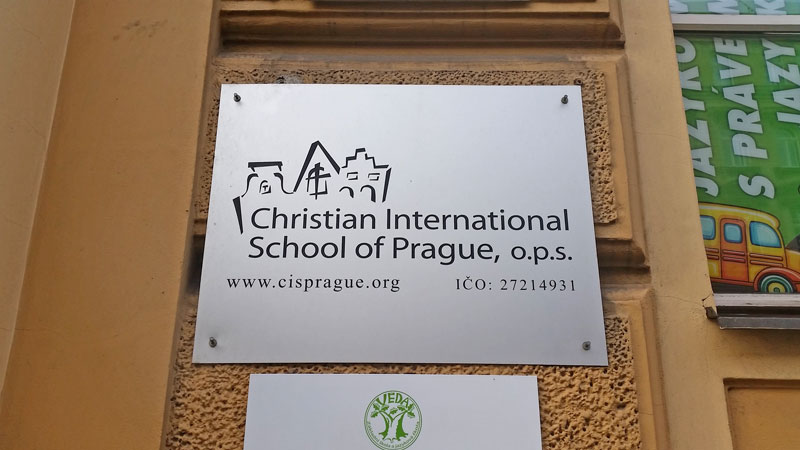 Our personal experience observing kids transitioning from any international Prague schools into a Czech Primary/Grammar is that its not an easy task either for the child, the parents or the new school. As far as English language is concerned, all truly International schools use native speakers but this does include England, Australia, New Zealand, Canada and the US. State schools struggle to provide Native English teachers.
It's got a bit crowded on the International Prague Schools scene with at least 12 at the last count so here we look at three examples which give an overall view.
---
International School of Prague
One of the oldest International Prague Schools here. Part of the Nord Anglia University in the UK. They take children from 2 years old until 16 so this means that they track the entire UK education curriculum. Nursery (foundation stage), Infant (Key Stage 1), Junior (Key Stage 2), Secondary school types (Key Stages 3 and 4). At 16 they look to turn out students with iGCSEs and an International Baccalaureate (IB). There's a lot of money in the school so they can afford to be choosy about who they take but if you get in then the quality of the teaching and all the supporting structure will be top-notch. Parents are encouraged to support the school via its PSP program.
Czech is NOT part of the basic curriculum but they go to great lengths to increase the proficiency of students in Czech language by providing additional courses. However as stated above it can be really tough to go from this type of education into the state system. Note if you are looking for DINO you won't find it in this article because it is a Czech private school.
---
Christian International School of Prague
One of the religiously focused International Prague Schools. Also known as CIS or CISP the clue is in the word "Christian". The mission statement of the school is "CISP provides, from a biblical perspective, an academically excellent and practically oriented education within a loving community". Its located downtown close to IP Pavlova so its right in the centre.
CISP has accreditation from Christian schools groups and more importantly recognition by the Czech Ministry of Education and their intake is from 6 to 18 which aligns it with the US middle/high-school system. The core curriculum is taught in English with the opportunity to learn Czech simultaneously. Qualifications are based on a Diploma system with ultimate result based on earned credits. Bible study is a big part of the syllabus and they align with the AP (Advance Placement) system used in most US and many European universities.
Pricing is competitive but don't let that put you off. Scholarships and discounted tuition fees are possible if you are in the right circumstances.
---
Prague British School
Also called PBS it has schools in Prague 4 and Prague 6. Intake is from 5 to 18. It aligns to the UK Education system in that school starts at 5 and there are regular SAT tests to monitor progress. From the 5th year of school these SATs are marked in the UK. I like the fact that they are up-front with student/teacher turnover. Expect about a 20% change in the students attending class but only a 3% change in teaching. Teachers here have a minimum 2-year contract. PBS is an English Language curriculum with French taught as a foreign language. They also work with CBZS which is a sister school where the curriculum is 50% Czech. The school qualifications aim for iGCSEs and the International Baccalaureate (IB).
Again, pricing is disclosed on request, discounted tuition is possible and Alumni are encouraged to stay in contact and provide continued support for the school.
---