Shooting in Prague
---
Opportunities for shooting in Prague have increased enormously since I first came here and it's much better organised than it used to be. No more having to hire a car with no sat-nav to try and find the corner of some field miles away from the city to get a few rounds from a pistol overseen by somebody who, shall we say, had only a basic knowledge of English and firearms.
---
Now it's a case of being picked up at your hotel to be ferried to the best shooting range in Prague to receive training from English speaking professional instructors with Police/Military experience. You can take advantage of having a drink/snack after the shooting of course and companies will offer a range of packages to suit you. Expect this experience to take @4 hours depending on the package selected. You must be over 12 years old.
---
Packages
For example lets take Prague Ranger. They are offering 5 packages with a variety of weapons and a set amount of ammunition for you to use on each but you have the option to buy more rounds. Their basic "Rookie" package is great for somebody that has never used a weapon before as it allows you to try a Glock 17 pistol, a pump action shotgun and a Kalashnikov AK47.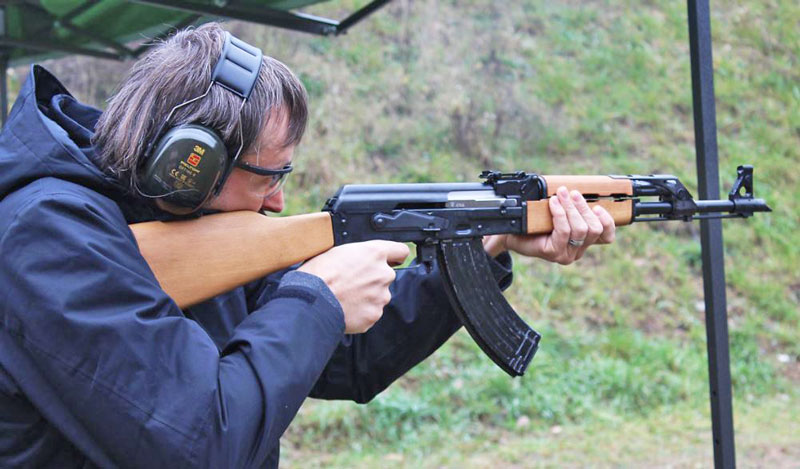 Their mid-range offer is "Ranger" which takes the Rookie option and adds two more rifles i.e. the AR15 (M16) and the Dragunov sniper rifle. That's a total of 40 shots across 5 weapons. At the top of the range is what they call "Ultimate" which is the Ranger offer but with the addition of 2 more handguns, another rifle (Winchester) plus two close assault weapons like the Scorpion and the world-famous Uzi 9mm. Total 87 shots.
---
Who Should Go?
So it's a fun few hours shooting in Prague in competition with your friends suitable for newbies who would like to try firearms for the first time up to gun club members who've never had the opportunity to fire large calibre pistols or rifles. Different shooting ranges from 15m pistol up to a full outdoor 500m rifle range and they offer the hotel pick-up and drop-off service. Prices from @70 Euros and discounts for groups.
Read more about shooting in Prague on the Prague Ranger website
---