World of Banksy – The Immersive Experience
---
One of the myriad museums and exhibitions in Prague is called the World of Banksy. Located in the deconsecrated church of ST Michael in Michalska (60 seconds from the Old Town Square and fun fact: deconsecrated churches here may only be used for cultural activities). You might find that this exhibition stretches that rule a bit but if you like Banksy works then this might be for you although, check my thoughts at the end.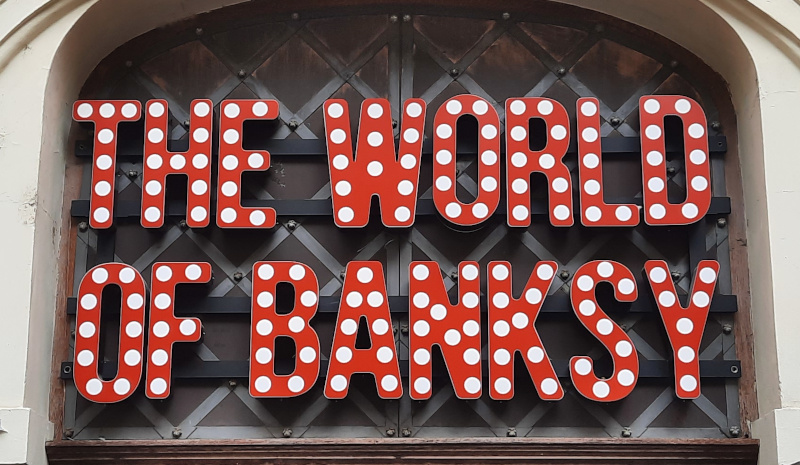 ---
For my non-UK readers I guess I must explain that Banksy is a UK (Bristol) graffiti artist who's fame has increased as his work has been appearing all over the world on the sides of buildings and he'll be in the news because "somebody stole a wall with a Banksy mural on it" with some strange plan to sell it even though everybody knows it's stolen (Banksy art is worth a lot of money). Let's start by saying that although World of Banksy is a collaborative work with collectors of his works in various forms it contains no original works by Banksy and is not endorsed by Banksy.
So what we have here is a collection of 115 recreations of possibly the most recognisable Banksy projects from the 1990s. It's not in any chronological order but each work has a certain amount of detail like where and when it was created and a little description of the meaning (if any).
If you read everything then allow an hour here and it's only going to be for people with this specific interest i.e. graffiti art plus you'll be inside the only accessible deconsecrated church in Prague.
---
My Thoughts on the World of Banksy
The exhibition is big enough to entertain you so if it was raining and I wanted to get out of it for an hour I'd visit. I'm also a Banksy fan but I think that (at the time of writing) the CZK360 adult entry is a bit steep for what you get and it's no more than you can find from other resources. If I was going to spend CZK360 I'd buy the book Banksy, Wall and Piece ISBN 1-8441-3787-2 or ISBN 978-1-8441-3787-9 (no surprises that I have that book!) which gives you all his work up to 2006 and then combine that with the website https://banksyexplained.com/ where you'll find a wealth of information about Banksy, his works, meanings and interpretations many of which you can see in the exhibition.
---
My Favourite Banksy Story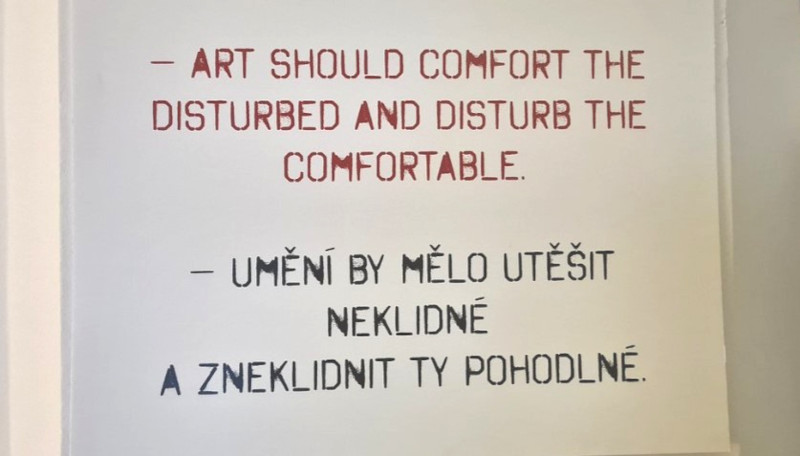 There are many but the memorable one for me was in 2004 when he created a load of fake ten pound notes called "di-faced tenners". I mean they were obviously faked because they had the portrait of Princess Diana rather than the Queen. They are now used to show the povenence of any works actually sold by Banksy as when an item is sold the buyer receives one half of a "di-faced tenner" and Banksy keeps the other half. In the 2004 Notting Hill Carnival a number of these notes were thrown into the crowd. When people realised they were fake many were thrown away or destroyed with the owners unaware that these original Banksy works were selling on eBay for over 1000 pounds each…………
---
Some Random Things to See and Do in Prague