Czech Food – Jidelna Gastro Karlin
---
Karlin is in the 8th district of Prague with metro station Krizikova on the yellow "B" line and tram connections to Republic Square and Wenceslas Square. When I worked in Karlin between 2013 and 2015 I frequently had lunch here and Gastro Karlin has become my favourite lunch stop in the area. They have both a fast Jidelna with prepared food options and they have a "Minutkova" restaurant with the same menu as the Jidelna plus other meat and fish options which take time to be prepared. This post is about the Jidelna.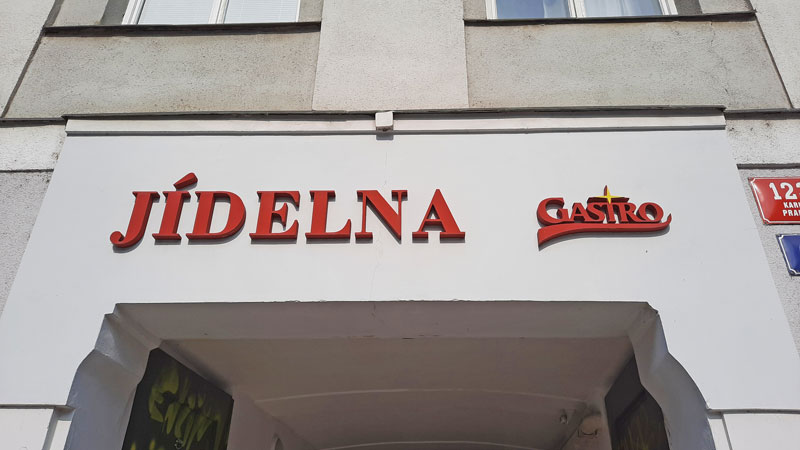 ---
What's a Jidelna?
In Czech it literally translates as "a place to eat food" so it could also be called a restaurant except the big difference is that it's self-service and you get no choice about how it's presented i.e. there's no "can I have rice instead of …..". By self-service I mean it's not a buffet etc, rather you collect your meal from the Gastro Karlin kitchen staff and then go and find a place to sit down. Like most Jidelnas, Gastro Karlin serves classic Czech food and opens only Monday to Friday for lunch. Specifically it opens 1100-1330.
---
What's Special about Gastro Karlin?
For a start it publishes it's menu online on the Gastro Karlin website so if I'm planning on a visit I can see what's on offer and how much it will cost. Secondly it's a very slick system so things move quickly and you'd expect to be in and out in less than 30 minutes.
Thirdly, it's a regular Czech lunchtime crowd i.e. a mix of manual and office workers from the local area. If you think you'll use it often then you can invest in a Gastro Karlin Card which offers other discount benefits and the possibility of ordering online.
---
How Does it Work?
At Gastro Karlin they have the regular restaurant on the ground floor so you must go upstairs to get to the Jidelna and that entry sign is pictured below (it's on the left side of the passage when you walk in).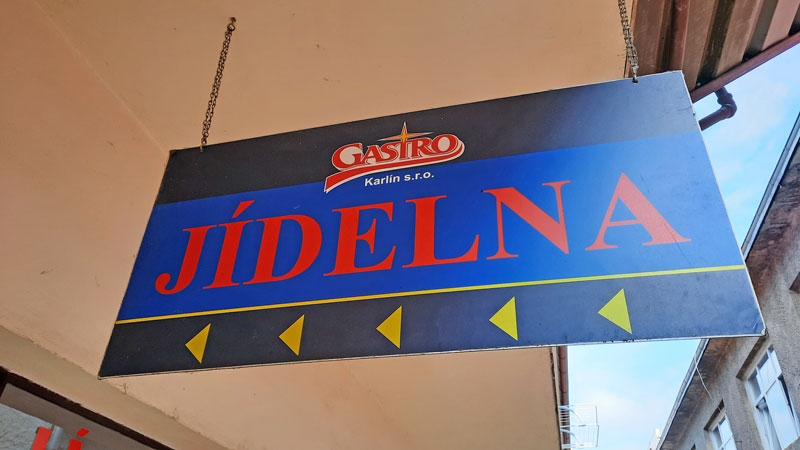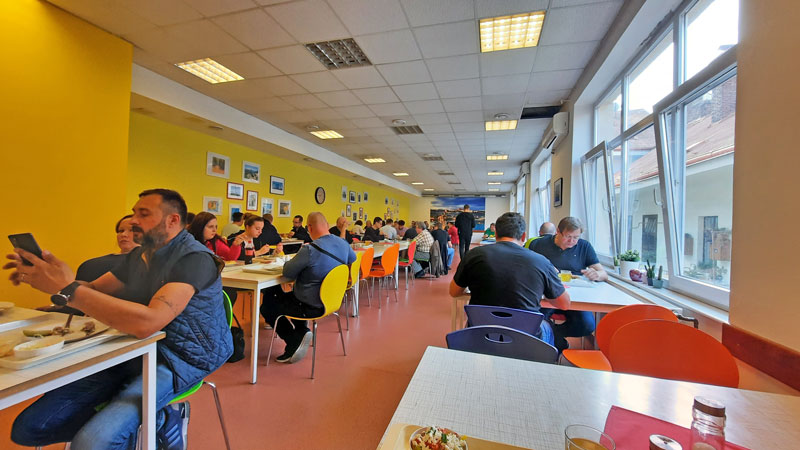 You take a tray and cutlery etc. Then there'll be a screen showing what's on offer so if you've looked online you'll know this already but remember the screen will have the Czech name of the meal. Then you'll see the counter where the various meals are being placed so just find the one you like or even take pot luck and try anything.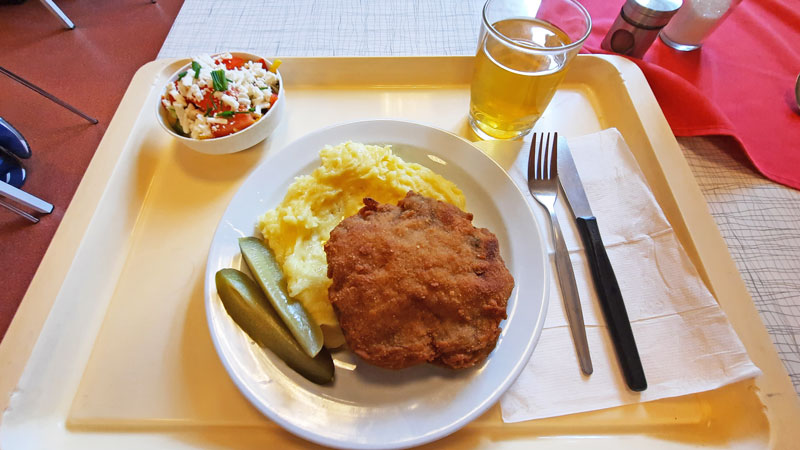 Then it's pay and take a regular water mixed with juice (free) and find a place to sit. Then when you've finished you return your tray to the shelves. In the picture above I'd ordered a Czech meal called Karbanatek and I added a free drink plus a Balkan side salad and the whole thing came to CZK136.
---
Where is Gastro Karlin?
---
Something Related or a Few Minutes Away
Food and Drink – Jidelna Svetozor
Food and Drink – Karlin Kasarna
Food and Drink – The Most Popular Czech Meals
Food and Drink – The Czech Lunch Weekday Menu
Food and Drink – Chalkboard Menus
Districts – Lost Islands of Prague
---