Prague Guide Books
---
Last time I looked there were at least 250 books on the market listing themselves as a "Prague guidebook". Strip out all the 2nd, 3rd and 4th editions and then strip out all the compact/concise/pocket stuff and you are usually offered about 10 Prague guidebooks by the big 4 travel companies and some independent authors. My advice is not to look for one book that covers everything. Believe me, it either does not exist or is already out of date. The books I list below are ones I've actually used and enjoyed.
Remember that no printed Prague guidebook can match an online guide for being up to date but, there are choices. For instance, my direct recommendation for the basic city/history guide is the Eyewitness Prague guidebook but, I don't recommend it for bars and restaurants etc. My pick for bars, restaurants and clubs is Avant-Guide but, don't bother with this if you want city/history etc. I often advise people coming to Prague to do some online homework before they come here and this is why I put the bars and restaurants pages on this site so people have an idea of what to look for in the available Prague guidebooks. If you don't want to spend out then wait until you get here and buy a copy of the "In your Pocket" booklet which is published monthly. It's not in-depth but, gives a reasonable overview. My tip is to combine Eyewitness with Avant-Guide for a total experience and pick up a regular city map when you get here.
---
Prague Guide Books – Eyewitness

Eyewitness does three different formats ranging from the regular guide and including the "Top Ten" range as well as a compact version. This is my choice for a highly visual multi-purpose guide that focuses on history and information about why the city looks like it does. Easy to read and easy to navigate sections. Fold out pictures of the most popular places. Reasonably up to date bar and restaurant guide and "useful" information etc.
If I had to pick just one guide for the city then this would be it. I've used these guides for many European cities where I've lived and worked
---
Prague Guide Books – Art for Travellers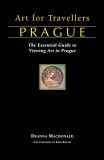 This is a great introduction or even a souvenir of your stay here. Most of these kinds of books need some kind of post-graduate degree in art to be able to understand and relate to. This book seems to combine the historical facts with the real city and it makes for an entertaining time if architecture and art are your interests.
I went in the bookshop two or three different times to take a look at it and I'm by no stretch of the imagination an art buff. I just found it friendly and interesting. The walking routes are also fairly clear so long as you note the road names and don't follow the map literally.
---
Prague Guide Books – Avant Guide

My choice for an "insider" guide to bars/restaurants/nightlife/art in Prague. Very cosmopolitan in it's style but, the first edition went heavily out of date within a year so unlike most historical guides you'll need to buy the most recent version. If used properly then it's an excellent resource. It's normal in Prague for businesses to change location at short notice or changing opening times etc. Many of the bars and clubs it recommends in edition one have simply been updated with new webpage/address details etc. It's normally pretty good at picking out the bright spots that you certainly would not go into if you didn't think you would like it. Lists many places not generally found in printed guides.
---
Prague Guide Books – Survival Guide
This is NOT a tourist guide. It's the kind of "how do you do this?" or "where do I have to go to do that?" kind of book. There are a few on the market, mostly targeted at the expat or business communities and this one is no different with it's "how to become resident" and "how to set up a business" sections etc. It gets you started here for sure but, you'll soon have more questions than this book (or any book) can answer. If used as a starter book it is quite effective. I don't recommend the local links though. The idea here is to ask around to find who is reliable and who is not. And can someone tell me how the International Women's Association of Prague seem to make it into all guide books……
---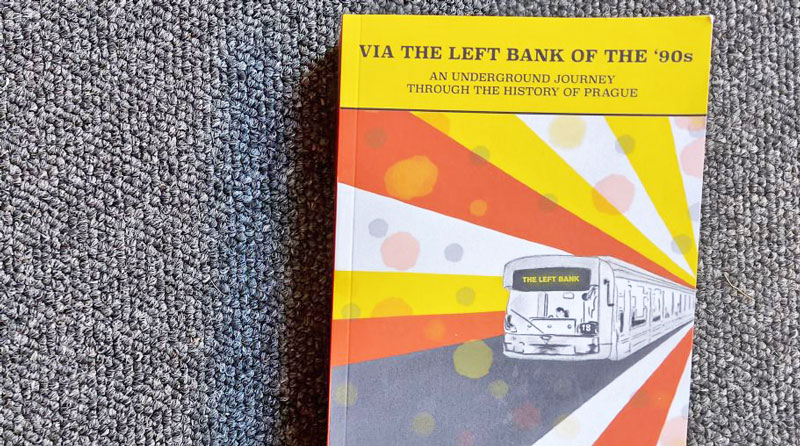 Check the Book Review – Via the Left Bank of the 90s for a more quirky look at Prague and it's history. For people who want to explore out of the centre.
---