Prague Wine Bars
---
Below is a pretty good list of locations. Real Prague wine bars have the name "Vinny Bar" although "vinarna" and "Vinny Sklep" also means you can get a drink there as well. "Vinoteka" generally means it sells wine but, you can't taste first.
---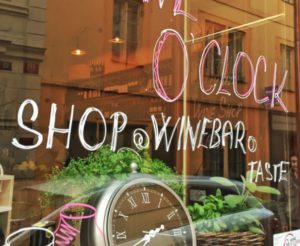 Wine o'Clock
Newcomer to the Prague wine bars scene but has a good reputation but its better on foreign wines than Czech wines. That said it has a nice selection and you'll have fun trying wine by the glass at @czk60 for a 0.15L glass. I like the food here as well which although not a large menu its very Mediterranean and goes well with the wine (look out for the Greek Mezze Plate).
They have an Old Town location at Liliova 16 (closed on Monday).
Find them at http://www.wineoclockprague.com.
---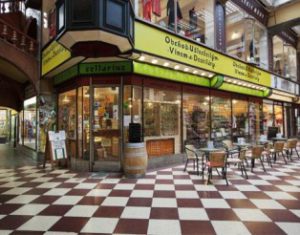 Cellarius
This used to be only a wine shop in the Lucerna passage close to Wenceslas Square. That then turned into a "shop-come-bar" and then they opened one of the best Prague wine bars with a wine tasting facility in Vinohradska (Budecska 29, next to the Pavilon Market). Lucerna is still the most convenient for a glass of wine in historic surroundings but if you like the sound of the sister wine shop at Budecska then check the opening times and its best to just drop in. Or if you're feeling really confident then the Budecska branch has a program of dates for wine tasting for a couple of hours in the evening and if you like the wine then there's usually a discount.
Their Prague wine bars webpage is at http://www.cellarius.cz.
---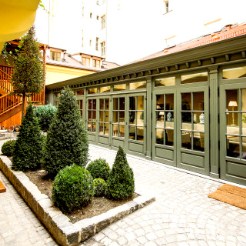 Grand Cru
This is a way off the beaten track but only an 8 minute walk from the Old Town Square. Its a class place which prides itself on it's knowledge of matching food with wine. In this case you'll get an expert Sommelier to ask for advice or to test your knowledge as, at the time of writing, this was the ex-Sommelier of the Four Seasons Hotel. As a bar it is only open on weekdays. As a restaurant it is also open on Saturdays both with a closing time of midnight.
Their Prague wine bars webpage is at http://www.grand-cru.cz.
---