Prague Cafes – The Spot Cafe Lounge
---
I visited the Spot Cafe Lounge on the recommendation of a friend who said it was smart, friendly and had a great menu. Of course I had to check this out along with my wife so we walked literally 200 metres from the Old Town Square to Dlouha 13.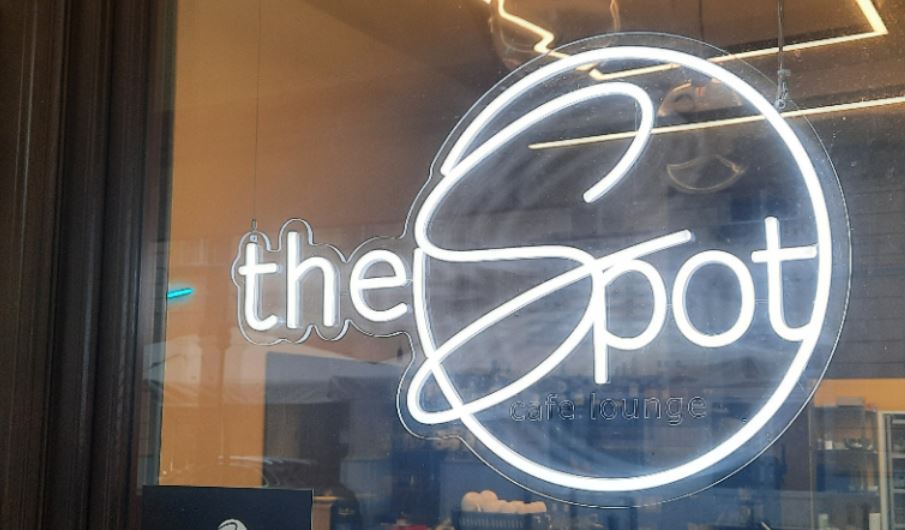 Just for the record although this is a place where you can get coffee/cake plus an international selection of breakfast dishes and cereals we used it early in the evening so I'm describing a visit around 5pm which for us was a light dinner.
---
Decor
Smart? Certainly. It looks like a lot of thought went into the layout and two tones of wood combined with the industrial wall makes it look very smart. There's also thought been given to people who want to use it as an off-peak lounge and/or workspace with power sockets accessible at all the wooden tables but not in the bit at the back with the library. Friendly? Absolutely. From the time we arrived to the time we left I felt really comfortable.
---
The Spot Cafe Lounge – Menu
I'm surprised that the word "Bistro" did not make it into the name. Although it was a 5pm visit I perused the breakfast menu just for the hell of it and I'll be back to try the Shakshuka (a blend of fried eggs, spicy tomato sauce and chorizo that I recognised from working in Spain) and the Breakfast Croissant with bacon, avocado, scrambled eggs and caramelized tomatoes.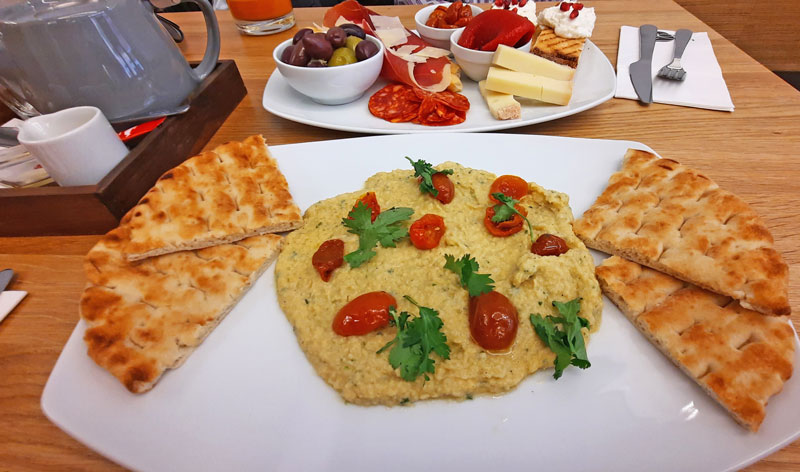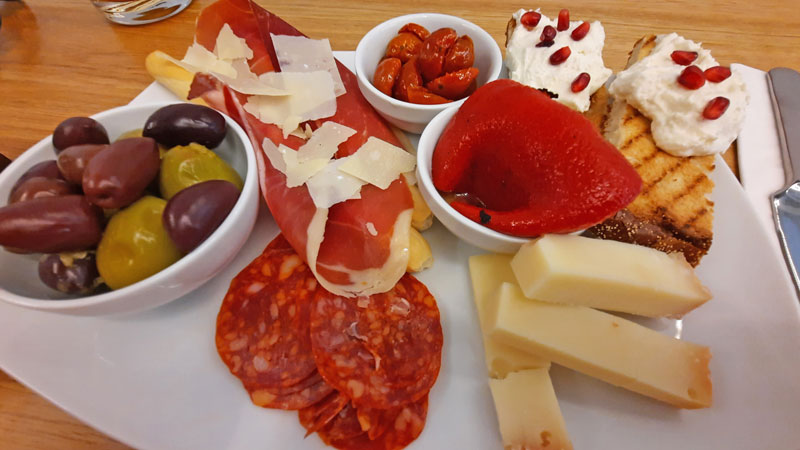 For our late afternoon meal my eye was initially drawn to the Grilled Salmon and Tiger Shrimps but in the end and sticking with my Spanish tastebuds we went for the "Tapas Plate" for one which was a generous portion of Jamon ham, Roasted Bell Pepper and Chorizo Salami supported by a selection of cheese, bread, caramelized tomatoes and olives. We also ordered the Hummous with Pita Bread and caramelized tomatoes. That was all washed down with Earl Grey tea (the pot was enough for 3 cups) and my better half had what they called the "Carrot turmeric shot" from the Immunity Boost section. We got change from CZK500 and I can tell you that there was nothing left on the plates at the end.
---
Outdoor Eating
The Spot Cafe Lounge has two options for outside eating. The more popular are the street-side tables at the front although at the back of the building you'll find another outdoor section to one side of a rear car park.
---
My Reflections
Eat-in, take-away or have menu items delivered you can use it as a regular cafe or as an early evening bistro. They open at 8am during the week (8-30 at weekends) until 9pm so good hours for nearby apartments. It's a very international collection of healthy food which you can eat inside or outside and great value as we had a solid meal for two for less than CZK500. Friendly and professional service throughout so I'll be back.
---